PSE&G Customer Care Service

United States

Customer Support Phone Numbers
PSE&G Complaints & Reviews
Lost power due to storm on Saturday, Mar 13 promised restoration of services no later than following thrusday 4pm. As of 11am Friday services not restored and will no longer make commitment as to when full service will be restored. Unable to get contact anytime or get solid answers as to...
I paid for two years for the PSE&G "Worry Free" contract. Today (10/02/09) is the first time my furnace has some problem and I called them to fix it. I was told the earliest service date will be 10/26/09. I have a two-month old baby in the house. THERE is NO WAY I can wait for more than...
I am a disabled person. PSE&G mailed me in May 2009 an OVERINFLATED bill via US mail. They falsely claim that my home electric usage in April 2009 was 5223 kwh and in May 2009 was 5212 kwh. 5, 000 kwh is typically the usage of a building with 15-20 houses (I only live in one). My bill came...
I pay over $300 a year for a "Worry Free" appliance contract. I was on hold for 30 minutes today to schedule an appointment for a broken dishwasher. The first available appointment is in almost 2 weeks! I will not re-new my service contract with them and I advise others to look for a...
The convenience fee listed for on line payments is ridiculous! Their not helping the customer or the environment. I was trying to save paper and a few trees. I am canceling my on line account and paying by mail. It's the principle, if I mail the bill it's .41 cents! Paying on...
Recently Discussed Complaints
Consumer Tips & Tricks
Worst rating
Subjects of Wide Speculation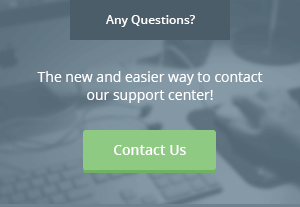 Latest News & Stories
Stay Away
Latest Questions
Latest Groups
Today's Mess-Up Photo