New Rochelle Hyundai complaints
2
New Rochelle Hyundai
-
Service Center New Rochelle Hyundai
My review that I'm posting everywhere:

Do NOT allow your vehicle to be serviced by these idiots. I took my 2020 Santa fe in to check a mysterious oil leak. They told me 3 days later a valve cover was cracked, so they replaced it. Didn't check the engine to see if any damage from the missing oil had occurred. Five days after they returned it to me the engine fluttered and died, and I had to be towed back to them. Took weeks before they bothered to look at it. Then they said the engine needed to be replaced. Ruined by the missing oil. Took over a month for the new engine - this 19 month old vehicle's 3rd engine - to be installed. And of course no one has the professionalism to call the customer and let him know what's going on. Only when I called did I find out the vehicle was ready days ago. I found out no one including the manager has been there even two years. Apparently they pay their staff the minimum, so it's a revolving door. You stand warned. I wish I had.
New Rochelle Hyundai
-
Communication/satisfaction with customer
I traded in an Elantra for a Sonata. After signing the contract many problems occurred. Noticed a few minor problems & brought car in for repairs & loaner was issued. Car was promised to be ready in 2 days but it took four days. When I picked it up the odometer showed 150 miles more than when I dropped it off, there was a NJ license plate on the floor of the back seat & a bag containing parts with a receipt from Long Island inside. When brought this to the attention of the dealership I was given three years worth of oil changes, which I found insulting since the car was still not in the condition it was promised. The repairs were not made correctly so I was given a new car to keep the peace. I signed a new contract 2 weeks after the first one. It took the dealer a month and a half to pay off the traded Elantra. Which caused me to be delinquent with that cars monthly payment. I explained that I traded in the car to the lender & they suggested not making the pymt on my own since I no longer owned the car & it would adjust the payoff amount & cause a bigger issue. The dealer salesman told me 2 times that the check was cut & mailed to the lender but he could not provide a check number or date. I contacted the dealership manager via email & never received a reply. Although the dealer attempted to rectify the situation it was lacking significantly. Everytime I spoke to someone at the dealership I was asked to give positive feedback when completing the Hyundai survey because "These surveys reflect not only the dealership but more importantly the sales people and a good chunk of their salary is based upon these numbers. I hope my efforts have made up for the sour experience you had with your vehicle". At this point I have no choice but to be honest with my feelings in hopes to bring attention to this matter & other prospective consumers. I gave many chances for all to be rectified & I didn't want to react from frustration. The communication amongst the employees as well as communication between them & me, the customer, was inexcusable. My new car is perfect but the experience I encountered was extremely disappointing. P.S. My husband also traded in his Sonata at this dealership & is still dealing with similar problems up to this day, over 2 months.
We are here to help
16 years' experience in successful complaint resolution
Each complaint is handled individually by highly qualified experts
Honest and unbiased reviews
Last but not least, all our services are absolutely free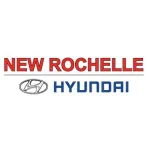 New Rochelle Hyundai contacts