Newest MyDomain reviews & complaints
Site issue
Something went wrong with my site and one day it just disappeared! I contacted Mydomain support service and asked about my site and they said that they can't do anything to bring it back. They did not explain anything and I have no idea what actually happened. I do not recommend Mydomain, they are terrible and highly unprofessional! That site was important for me and my business. Now I'm seeking for another and more reputable and trustworthy company. I was with Mydomain for over two years and never expected something like that to happen. Terrible!
Support (nonexistent)
Just to let everybody now that no one should use "MYDOMAIN" services platform in order to publish their business websites.
I have been trying to get some assitance already for 2 weeks long for now. I have created aroung 15 helping tickets, that still remain unreplied.
None of the two websites I have allocated with them is currently working. I depend on them to pay my bills and they just don't reply to my emails. Very very sad to me... really.

Also reported a problem regarding my latest Facebook publications I tryied to make using the website URL (when the website was still up and running altough that I couldn't update my FTP files aready), because it was being reported as SPAM by facebook spamming filters. I comunicated this situaltion to them, and they didn't know what to do... They provide a miserable technical support and almost nonexistant! Besides I could never refresh my FTP files. Just crap... really.
My advice, DO NOT buy or use services from this domain service provider
I have been with my domain.com for about 10 years and have gone through many bumps with them...altho THIS YEAR (2012) they have outdone themselves. ALL my domains were deleted by a system glitch. It's been over a month and my email and my sites are all still offline. I have mostly been a hack in my business (part-time etc) but now it's time to be serious (full-time) about my business and these guys are not cut out for the service and quality I need. Emails just went back online today but I was just informed all my data was irretrievably lost. Everything I have built over the past decade (and a few things I hadn't backed up) was just deleted by my-domain.com ... FAIL.

My advice, DO NOT buy or use services from this domain service provider.
Is MyDomain legit?
MyDomain earns 91% level of Trustworthiness
SAFETY NOTICE: ComplaintsBoard has analyzed MyDomain and determined that it has perfect credibility and is completely trustworthy, with a legitimacy rating of 91%.
We found clear and detailed contact information for MyDomain. The company provides a physical address, phone number, and email, as well as social media account. This demonstrates a commitment to customer service and transparency, which is a positive sign for building trust with customers.
MyDomain has registered the domain name for mydomain.com for more than one year, which may indicate stability and longevity.
Mydomain.com has a valid SSL certificate, which indicates that the website is secure and trustworthy. Look for the padlock icon in the browser and the "https" prefix in the URL to confirm that the website is using SSL.
Our scan shows MyDomain website is free from malware and phishing activities, which are types of online threats that can include viruses, worms, Trojan horses, ransomware, and other malicious code, as social engineering tactics used to trick users into sharing their personal information.
Mydomain.com has been deemed safe to visit, as it is protected by a cloud-based cybersecurity solution that uses the Domain Name System (DNS) to help protect networks from online threats.
Mydomain.com you are considering visiting, which is associated with MyDomain, is very old. Longevity often suggests that a website has consistently provided valuable content, products, or services over the years and has maintained a stable user base and a sustained online presence. This could be an indication of a very positive reputation.
MyDomain as a website that uses an external review system. While this can provide valuable feedback and insights, it's important to carefully evaluate the source of the reviews and take them with a grain of salt.
MyDomain website is deemed to be popular and indicating that it receives a high volume of traffic. It is important to be cautious when using a highly trafficked website, as it may be a target for cybercriminals looking to exploit vulnerabilities or steal personal information.
Mydomain.com appears to have online shopping features, it's important to know that the platform supports an extensive range of payment methods, making it convenient and easy to complete your transaction. The payment procedure on the website is also relatively simple and straightforward, ensuring a smooth and hassle-free experience for buyers.
However ComplaintsBoard has detected that:
While MyDomain has a high level of trust, our investigation has revealed that the company's complaint resolution process is inadequate and ineffective. As a result, only 0% of 6 complaints are resolved. The support team may have poor customer service skills, lack of training, or not be well-equipped to handle customer complaints.
MyDomain protects their ownership data, a common and legal practice. However, from our perspective, this lack of transparency can impede trust and accountability, which are essential for establishing a credible and respected business entity.
We conducted a search on social media and found several negative reviews related to MyDomain. These reviews may indicate issues with the company's products, services, or customer support. It is important to thoroughly research the company and its offerings before making any purchases to avoid any potential risks.
Our Verdict: MyDomain is highly recommended company, but beware of poor customer service. Their 0% Resolve Complaints rating is a cause for concern. We advise using their services securely and reviewing complaints beforehand.
Thank to their endless technical errors, my websites have been down repeatedly
As others say, mydomain.com has a trackrecord of regularly messing about their customers and not offering decent customer support.

Thank to their endless technical errors, my websites have been down repeatedly.

They don't answer support queries, email addresses or pick up the phone. Stay clear of mydomain.com!

I have tried to contact them 20 times in the last two weeks, using different means, without receiving a single reply from them.
I have 11 domains registered with them and now it is a nightmare
I have 11 domains registered with them and now it is a nightmare. Don't try and contact them by phone. Hold times are almost an hour. When you do get someone on the phone they don't know what to do. If you have only one domain to use it might work for you. If you have more it is unusable. The catchall for ALL domains must be one e-mail address. They don't seem to care about the customers anymore. They've parked my domains and assured me that they will find out "why" they were done this way. NO answer to this day! I'm done with them. They've taken a working system and now made it unusable. I've been reading about others that have had the same trouble as I have and they are all scrambling to find another home.

I would recommend you find ANYone else to host your domain.
wrong information
I have used MyDomain to host my domain without any problems in the past. I decided to transfer my website to MyDomain to host. I previously built my site using FrontPage. I contacted MyDomain and specifically asked if they could host a site built by FrontPage and the reply was yes. I have this all documented through many emails and case manager on MyDomain site. Since they said it was ok for front Page I paid my money some US$90.00. I proceeded to load my site and was unable to. After contact with their support I was informed that I could not load a site built with FrontPage. This is not a problem except I cannot get a reply from them about how I get a refund for the service I paid for. I have probably sent 30 emails each to several of their support email addresses with NOT ONE reply. I have also made several case managements on the site which are generally there for a few days then they go into the too hard basket and they close the case. I have given them several email addresses where they can contact me but NOTHING.
Collect Your Trust Badge
Be recognized for outstanding customer service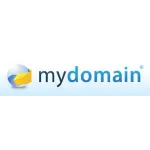 MyDomain

contacts
We are here to help
19 years' experience in successful complaint resolution
Each complaint is handled individually by highly qualified experts
Honest and unbiased reviews
Last but not least, all our services are absolutely free