Overview of Merrill Edge customer experience
Merrill Edge, the online brokerage platform, has been receiving a lot of negative feedback from its customers. The most common complaints are related to poor customer service, technical glitches, and hidden fees. Many users have reported that they faced difficulties while accessing their accounts, and the website is not user-friendly. Moreover, the platform charges high fees for services that are available for free on other platforms. The lack of transparency in fee structures has also been a major concern for customers. Overall, Merrill Edge has failed to meet the expectations of its customers, and its reputation has taken a hit due to these issues.
Merrill Edge complaints
51
Newest Merrill Edge complaints
Power of attorney
I've been working for over 90 days trying to get a simple power of attorney authorized for my 96 year old mother. It's been a nightmare and still isn't completed. We were sent multiple legal documents boilerplated for different states and were told to fill out the complex form without the usually prep that I've come to expect from other wealth management firms: sticky-notes indicating where signatures or initials are required, explanatory notes of where NOT to sign and why, pre-addressed return envelopes for rapid return and execution.

There have been multiple people and offices involved, scattered all over the country; returns are made to an address in Hot Springs, AR, conversations appear to be with people in Delaware. Sometimes e-mail, sometimes snail-mail, sometimes phone. It's a mess.

After finally getting the package assembled and sent and after two additional requests for more information from Merrill, I was told by my contact in Delaware that the package was now finally in effect.

Three days later this same representative contacted my mother as the account holder and told her that the submission wasn't going to be accepted and that we needed to start all over with a new application, including notarization. Notarization for this particular form is simply to verify the identity of my mother (the notary isn't validating any of the package or whether or not it is correctly filled out). Getting to the notary is a big deal in a COVID world, especially for someone in their mid-90s.

I have no clue as to why the package was rejected; I can only assume that some attorney somewhere, in an abundance of hubris or caution, decided the piecemeal nature of the process wasn't sufficient and decreed that the whole thing needed to be redone with absolutely zero regard for the firm's client or what they were wanting/needing.

The package arrived at my mother's house 10 days after she fielded the rejection phone call with a cover letter referencing the materials WE REQUESTED, as if this was new application. No explanation of why the first was rejected, no attempt to salvage the work already submitted.

I've tried multiple times to talk to the supervisor in the Power of Attorney office, Michael Ferreira, at [protected]. The only time I was able to talk to any human being I was told they showed him as online and would get back to me. Next day I received an email message saying Michael was out of the office. No alternative contact, no attempt to address the questions I've raised. I left a message this morning for Michael again and informed him that I was going to move up the ladder in an attempt to get some help. As if this writing, 4 hours later, I've heard nothing.

Pretty poor customer service. It's like nobody is at home.

What I'm looking for is to work out a way to get this done. Starting over may be the only option, but based on my experience to date, I'm not hopeful that the outcome will be any different. Health for a 96 year old is never a certain thing and we could well be in need of a working Power of Attorney at any instance; more than 90 days later and we still are no closer than we were.
Account locked for no reason
I have try Merrill edge for 1 week now and I have follow rule everything and I trading normal in the morning and place a trade then go to sleep and I woke up try login to check on my account then my account got locked for no reasons and ask me to call service desk when I called they can't explain to me why I got locked .this is so stupid locked people account while they in a trade that can't not login to account to sell it .i think Merrill edge is a scam want people to lose money not investing .
Discrimination against the sick and handicapped
I, Alan Kaplan, was made Power of Attorney for my friend, Anne Bernstein, who is deathly ill. I sent the Power of Attorney papers to Merrill on August 14, 2020 in order to have greater access to her brokerage account, CMA-EDGE 5F4-96U73. I subsequently had to complete and return further documents that Merrill requested on September 12. After some time when I did not hear back from Merrill, I called to find out if the new documents were received (because they didn't call me as they were supposed to). I spoke to a woman named Kristal. This woman rather than helping me, locked the account completely, preventing me, or even Anne, from conducting any transactions. After several calls, I am now told that Anne must call them to re-open the account even after I informed them that Anne has Multiple System Atrophy and is no longer capable of speaking (as I also had informed Kristal). So now Merrill has her money and neither she nor her POA have access to it. She was put into this situation deliberately by Merrill. I called several times afterward and although they acknowledge my right as POA they still refuse to unlock the account unless they get a call that can't be made by Anne. I need to transfer funds from the brokerage account with Merrill to her checking account with Bank of America so that there will be money in the account to cover her bills. It is extraordinary that they would deliberately place a dying woman in this position. As if she doesn't have enough to fear and worry about without being unable to pay her medical and nursing home expenses.
Stocks
I have an account with merrill edge and am the poa for irene spathis at 5wr75e07.
The process to get money after I sell stocks is beyobnd ridiculous. I have a poa and for some reason need to pay to sell stocks and do not do this online as I do with my account.
When I sell stocks, I have to receive and send ups letters, then wait for reviews of the letters to get the money.
Irene spathis is late on rent and paying for her aids because allegedly, a check you sent two weeks ago was mailed back to you after you mailed it to her when all other letters formn you adn other companies to her were received with no problem. Then I set up a whole new bank account for her in her name only to get the money plus mnonbey from stocks sold. I mailed the ups letter. It is takibng all day to review. Unless youahve children or people who failed high school reviewing a handful fo pages, there is no reason for this. She still does not have her money and is late on bills. I will remove all the mobney from her account because it seems you are not a 100-year-old american fixture you should be, but a joke of a ocmpany trying to hold onto your money. I am delaing with soe3ncer cowan, who is polite neough and seems to go with your stupid rules. However, wasting my time and asking for my family money is not what I will continue to do. I will pull money out and alert twitter etc wiht attorney generals, teh fdic, sec etc. About your practices by friday. Period.
Money entering other people account
I mailed a $5, 500 check to deposit my Merill Edge IRA account on 2/26/2019 from my bank of america account. Soon the money was deducted from my bank account, but until couple of months later I found the money wasn't deposit to our Merrill Edge account. I went to bank of america local branch several times and also called Merrill Edge several times but neither Bank of America staff nor Merrill Edge staff knew where the money was gone. I have clear image of the check front and back. But they can still not trace the check. It is rediculous how they processing their check. The check number is there, the Merrill account was there, the image was there. If it is not the help of Michael Lee from BOA branch of San Gabriel, CA, I may never got my money back. He sharply found out they may deposit it to wrong account and help me to call Merrill Edge for over one hour and finally help to correct the deposit. Finally my money was back to my account. But I still strongly complain the Merrill Edge for their inablility to track the check they received. If I just trust them blindly, I will lose my money. Even I found the issue, they still can't trace it. What a bank! I hope in the future they can double check the check to make sure they deposit to correct account, and secondly, they can trace their check correctly if it was deposited wrong. I don't think it is tenechally difficult if the bank is truely care their customer.
Thridly, I truly appeciated Michael Lee 's help who is assistant vice president and financial solutions advisor located on 102 E Las Tunas Dr. CA8-132-01-01 San Gabriel, CA 91776. Without him, Merrill Edge may never found their mistake.
incompetent and irresponsible management
I own some shares of a penny stock that I wanted to move to Merrill Edge. The broker that had the shares was exiting the retail business. If I moved the shares out of my existing account, they would close the account with no chance to re-open it. I explained the situation completely to the Merrill Edge broker. He sent the information to his headquarters to verified, in writing, that the shares would be accepted by Merrill Edge.
I transferred the shares out of the old broker into a temporary account at the transfer agent (at the insistence of the old broker). The old broker closed out my account. Merrill was to authorize transfer from the transfer agent to Merrill, but instead they called me to say they would not accept the shares. They had made a policy mistake, they would not accept the shares, and that's too bad for me. I was told they would do nothing to help me and if I wanted to protest or sue them, to go right ahead. They have more than enough money to crush me.
So now I have no place to go with these shares thanks to Merrill Edge, a company whose commitment means nothing, even when it's in writing.
sign-up perks
If you use the sign up perks that Merrill Edge offer. They will close your account.

It is hard to believe that the behavior of an adult run company, Merrill Edge. Would mimic the behavior of a high school bully. Something Merrill Edge and Bank of America
should re-evaluate. Bullying in this day and age should not exist. The schools in the united states and around the world are addressing the problem, in hopes of ending bullying forever.
I was very surprised to find that Merrill Edge and Bank of American have reserved the right to bully their customers, Any time for any reason, then keep that reason a secret
from the Bullied customer. Could you imagine the consequences that would result if a school bully posted a note on his locker, That stated "I have the ability to punch
anyone I want in the head any time I want and for any reason I want." Now Imagine that Bully does as his note says. Punches several other students up side their head. I am
sure no school would put up with this behavior. I have no Idea what a Judge would do when this bully showed up in court. I am pretty sure punching other students would be
considered a premeditated crime. Since the bully in question posted a note on his locker. Do you believe this bully should be allowed to punch anyone he wants any time he wants
without consequences? After all He did post a warning. I do not think so. I would hope that a judge would increase his punishment by ten times, for committing what should be
considered a premeditated crime. Keeping this in mind why should companies be allowed to commit this type of bullying, without paying the same consequences. Considering the
behavior of adults, Running companies should be virtually perfect, as compared to a High school bully. If an adult run company is found to be bullying customers, in a
premeditated fashion, As Bank of America and Merrill Edge have been found guilty of. This companies punishment should be Thousands of times greater than, That of a High
School bullies punishment. There is no excuse for an adult to be a bully. There is absolutely no excuse for a company to be allowed to bully its customers, without
severe consequences. This kind of behavior should be punished severely. I am open to joining a lawsuit. Merrill Edge's Bullying behavior actually cost me $10, 000.00.
Money I am sure they are not Adult enough to take responsibility for, without legal action. I opened My account with Merrill Edge for the 100 free trades per month.
Plus other incentives offered by Bank of America. It really takes a lot of work to use 100 trades in a month. It took me about a year but I finally got to the point
I could use the 100 Free trades, Instead of letting them go to waist. Merrill Edge called me on July 30th 2018, To inform me that they would no long allow Penny stock trades,
as of July 31st 2018. About 24 hours notice. When I started making trades again with Stocks over the $5.00 threshold for penny Stocks. They closed my account, For no reason.
I would prefer not to do business with a dishonest company, anyway. The reason Merrill Edge refuses to disclose why they closed my account, Baffled me. I now realize their
refusal to answer a simple question, Is in effort to prevent lawsuits. There is no reason for an honest company to refuse to answer a simple honest question.
What crime is Merrill Edge hiding? To me his proves Merrill Edge is a dishonest bullying company. I hope a lawyer will read this complaint. With the ability to
understand what criminal activity Merrill Edge is trying to hide.I also hope that this type of criminal behavior and bulling can be punished. Bait and switch.
Merrill Edge and Bank of America offer incentives to open accounts. If and when you fully utilize those incentives, They close your accounts, without explanation.
In my view this is a bait and switch scam. In my view this is criminal activity that should be punished, severely. In my view Merrill Edge and Bank of America are
running a Bait and switch scam to accuire customers. If this is not the case, Then a simple honest answer should be forthcoming. Something any honest company would do. So Merrill Edge, Lets hear it!
Unethical behavior, breach of fiduciary duty
Merrill Edge accidentally locked us out of our brokerage account, charged us immense fees, refused to provide any statements or transfer our liquid cash out. They threatened to sell our securities at market value, with their erroneous locking of our brokerage, and we are currently suing them for Breech of Fiduciary Duty, Securities fraud, deception, incompetence, Churning, bait and switch, breech of consumer protection act, all under federal and state laws federal securities laws. Also whatever the hell hole their name is Merrill Edge or Merrill Lynch - they are going down for causing us immense psychological suffering and no access to our money of which we desperately needed to survive on and for medical care. MERRILL EDGE IS THE WORST BROKER. DECEPTIVE, BREECH OF FIDUCIARY DUTIES, FRAUDULENT, INCOMPETENT, NEGLECTFUL, IMPROPER, DISHONEST, PREDATORY, ETC...
The complaint has been investigated and resolved to the customer's satisfaction.
The entire company
My mother passed away on October 1, 2008 and I am a trustee. On January 14, 2011, I contacted Merrill Edge to sell mutual funds. I was told it would be 3 business days for the sale making the sale January 20. I have been waiting for the check from the sale. I called today to check on the status only to be told I can't have the funds. Work was authorized on my parents house based on this sale. I have yo pay for these repairs in 2 days (Friday).The account reads Rita A Dooley DCSD TTEE. They know my mother is deceased. They have a copy of the trust agreement and death certificate, but they still have my mother listed as Trustee. They even told me that I should not have been able to sell the mutual funds but I did! I need the funds to pay for the house repairs but while one financial advisor is helping me with the mutual funds sale the disbursement and legal departments will not release the funds. Does the left hand know what the right hand is doing? Any employee of Merrill Edge has access to my mother's trust account records (and these records should be the same for whomever accesses them). Why are different employees allowing one thing while other employees are refusing to assit me with the disbursement?
Resolved
The complaint has been investigated and resolved to the customer's satisfaction.
Fees
I had 2 brokerage accounts with Banc of America Investment services, and while the commissions were a little high ($10 to open, variable rate to close), I was overall satisfied with my accounts. After 2 years of toying with trading stocks with these 2 accounts, the total balance between them was about $100. I had a few stocks in there (such as GM) that became almost completely worthless, and weren't even worth paying the commission to sell them. One, however, (ROFO) is up over 200%.

Then, last year, Banc of America Investment Services became Merrill Edge. The fees were increased starting the 1st of the year and so I decided to move my portfolio to another broker. I did not appreciate having an account that had no ongoing fees change into an account that now has quarterly fees. So, after the 1st of this year, I opened an account with Fidelity & performed a transfer of assets from the 2 old accounts to the new one. Right before making the transfer Merrill Lynch tacked a $95 fee onto each account, and a $25 fee to one of them. After the transfer, my new account now had a total value of -$100! They made me pay $215 for the privilege of transferring less than $100 in stocks! ### HOLES!

So I went online to try to get these fees refunded. After many minutes of searching, I finally found a way to chat with someone online. After explaining the situation, the representative said he can't access account information, he can only open new accounts... Great. Then he gives me a number to call. I really didn't want to have to talk to someone on the phone, but I call it anyway. After wading through 10 minutes of automated menus, I finally get a live person. I explain the situation and he says I had a 90 day window last summer to transfer my account free of charge. I said, it would've been nice to know that. He said everyone was mailed information about it. I didn't get it. Either I didn't read it or it simply never came. Regardless, I have these 2 accounts worth less than $100 and they charged me $215 to close them. I asked to speak to his supervisor. He said the supervisor would say the same thing. I asked to speak with them anyway.

The supervisor was a ###. She repeated what he said, and wouldn't let me get a word in edgewise. Fees are posted on the website, so it applies. It didn't matter what I said, I was not getting a refund, she said. I asked to speak to her supervisor, and she said he was not available, and that this isn't something you can just go up the chain of command about. The fee is not eligible for refund, period. So I said, then you'll never have me as a customer again, swore at her, and hung up.

Now, I understand that you can't do business refunding all the fees you charge, but come on now. Do they think I would really have chosen to be charged $215 to withdraw $100 worth of stocks!? I am furious about this. If they had been reasonable and offered to rectify this, and give some kind of refund, and try to make it right, I would probably have considered going back to them at some point in the future when I have an account worth several thousand dollars. Instead, I will avoid dealing with them again no matter what. I'm considering dumping Bank of America as my main bank as well, since Merrill Edge is plastered all over their website. Every time I see it, I'm reminded of the way they raped me of $215.
This review was chosen algorithmically as the most valued customer feedback.
It was free, now charge $100/yr for small investors see the following e-mail my daughter got: Please review this important information regarding your Merrill Edge self-directed investing Cash Management Account (CMA): We are changing waiver criteria for the Merrill Edge self-directed CMA maintenance fee. As part of our move to relationship based pricing...
Read full review of Merrill Edge and 4 comments
Collect Your Trust Badge
Be recognized for outstanding customer service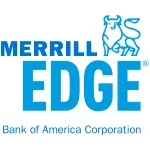 Merrill Edge

contacts
We are here to help
19 years' experience in successful complaint resolution
Each complaint is handled individually by highly qualified experts
Honest and unbiased reviews
Last but not least, all our services are absolutely free