International Advanced Surgical Institute complaints
1
Newest International Advanced Surgical Institute reviews & complaints
The complaint has been investigated and resolved to the customer's satisfaction.
Nose injection
I hope you viewed my profile photo. Can I say any more? Terrible. It looks worse than it was when I first went in there. I went in four times within a four month period to try to have his injections corrected and each time he wanted money for touch ups and he never made it right in the first place. I am going to demand my money back but he seems to be the type of person that has no ethics and does not know what he is doing. I am writing this to warn anyone who is thinking of getting any work from him to think twice. Just look at my picture.

If you felt my nose was so deformed and not repairable why did you tell me you could fix my nose with injectables and take my $1300? You never told me that my nose was beyond repair, but after your injections, it probably is now.

As you can see from your so-called before photos vs. my after photos, my nose looked much better and I'm sure everyone reading this would agree.

It is not true that you offered me a one-time free injection after my initial injection. I have gone to you 4 times and you still could not get it right. Each time, you were charging $250 per touch-up. For what? You never got the first one right.

You threatened to call the police on me because I refused to give you any more money for the botched job. Then, you decided you aren't going to call the police because of the doctor-patient relationship? I don't know what doctor would threaten a patient like that.

My nose was not deformed before you started injecting me. There were imperfections but you are saying my whole nose is deformed and I should be upset with the surgeon who did my nose. You are the one who has deformed my nose. I would refer again to the before and after photos, and I'm sure the people reading this will agree, and the court will make the decision on this one.
So this morning I got a phone call from the Beverly Hills Police Dept. about the work done on my nose. I explained to Detective Berger that Dr. Simon got paid 1300.00 and I have been coming back to fix his wrong doing and he is accusing me of owing him money. Dr. Simon owes me my money back: 1300.00.

Dr. Simon, in your last email to me you said you were going to call the police and then you had a change of mind and said you would NOT call the police because of the doctor/client relationship. Then you went ahead and called the police on me. What ethical doctor does that?

I would like readers to refer to my pictures. Please go to the link in Dr. Simon's reply below and review my posted pictures of me then and the picture of me now posted, and you decide who is wrong. I'm so sure you will agree my nose is distorted. Through my experience, my expense and pain I'm writing this complaint in hopes that this article can help you not to make the same mistake I did. Beware.
Resolved
resolved it was my mistake. I was wrong about the comments. the swelling has resolved and everything looks great. i judged too fast.
Is International Advanced Surgical Institute legit?
International Advanced Surgical Institute earns 93% level of Trustworthiness
SAFETY NOTICE: ComplaintsBoard has analyzed International Advanced Surgical Institute and determined that it has perfect credibility and is completely trustworthy, with a legitimacy rating of 93%.
International Advanced Surgical Institute resolved 100% of 1 negative reviews, its exceptional achievement and a clear indication of the company's unwavering commitment to customer satisfaction. It would suggest that the company has invested heavily in customer service resources, training, and infrastructure, as well as developed an effective complaint resolution process that prioritizes customer concerns.
A long registered date for drsimoni.com can be seen as a positive aspect for International Advanced Surgical Institute as it indicates a commitment to maintaining the website and its domain name for a long period of time. It also suggests that the company is organized and has taken steps to secure its online presence.
The age of International Advanced Surgical Institute's domain suggests that they have had sufficient time to establish a reputation as a reliable source of information and services. This can provide reassurance to potential customers seeking quality products or services.
Our scan shows International Advanced Surgical Institute website is free from malware and phishing activities, which are types of online threats that can include viruses, worms, Trojan horses, ransomware, and other malicious code, as social engineering tactics used to trick users into sharing their personal information.
Drsimoni.com has been deemed safe to visit, as it is protected by a cloud-based cybersecurity solution that uses the Domain Name System (DNS) to help protect networks from online threats.
However ComplaintsBoard has detected that:
Drsimoni.com has relatively low traffic compared to other websites, it could be due to a niche focus, but could also indicate a potential lack of traffic and popularity. The drsimoni.com may offer a niche product or service that is only of interest to a smaller audience.
We detected that drsimoni.com is missing an SSL certificate, which is a cause for concern. Without an SSL certificate, the website may not be taking adequate steps to protect users' sensitive information. This can increase the risk of intercepted data being used for malicious purposes.
International Advanced Surgical Institute protects their ownership data, a common and legal practice. However, from our perspective, this lack of transparency can impede trust and accountability, which are essential for establishing a credible and respected business entity.
If you purchased a website from International Advanced Surgical Institute that is currently for sale, and you did not receive what you paid for, you may be a victim of a scam. To try and get your money back, you can try contacting the seller, filing a dispute with the payment platform, or reporting the seller to the relevant authorities.
Keywords related to scams and fraud were identified in our analysis of International Advanced Surgical Institute website, which could indicate that the website is engaging in illegal or unethical activities. It is crucial to approach the website with caution and conduct proper research before taking any action.
Our Conclusive Verdict: After a thorough evaluation of this company, we highly recommend doing business with them. Our assessment shows that they are trustworthy, reliable, and committed to providing a safe and secure experience for their customers.
Collect Your Trust Badge
Be recognized for outstanding customer service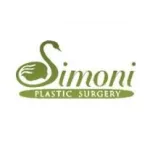 International Advanced Surgical Institute

contacts
We are here to help
19 years' experience in successful complaint resolution
Each complaint is handled individually by highly qualified experts
Honest and unbiased reviews
Last but not least, all our services are absolutely free