Highster Mobile Customer Care Service

ILF Mobile Apps Corp.

1075 Route 112
Port Jefferson Station
New York
United States - 11776

Customer Support Phone Numbers

Work days:

| | |
| --- | --- |
| Mon | 9:00 AM - 5:00 PM |
| Tue | 9:00 AM - 5:00 PM |
| Wed | 9:00 AM - 5:00 PM |
| Thu | 9:00 AM - 5:00 PM |
| Fri | 9:00 AM - 5:00 PM |
| Sat | Closed |
| Sun | Closed |
Highster Mobile Complaints & Reviews
When I signed up for this Highster Mobile service they said I was paying a one time fee and there was noting said I'll be automatically charged next month. When I noticed that they fraudulently took my money I contacted them right away and demanded a refund but they refused. They said...
I purchased Highster Pro Edition 6-11-16 for $129.97. I purchased the most expensive package available in hopes that I was getting a quality product. I had trouble with the installation instructions. They were not clear. I contacted their "tech support" and was told they would email me a...
People, don't waste money on the website www.highstermobile.co. I used the spy and tracker from this company, but it was big scam. All my expectations failed. I contacted the seller ad told him that it wasn't what I wanted. He promised money back, but it was ###. He simply...
I paid money for the cell phone tracker and spy, but it was mistake to use this crap. I don't know why the program hasn't been working, but I have wasted a lot of time in order to contact these idiots and explain the situation. They worked too slowly and only promised and...
I bought software from the company Highster mobile software. People, stay away from them. The staff behaved strange and they didn't provide any help. I received fake password, so I couldn't install it. I decided to ask for help and the rep told me to wait, after that I only...
The transaction is about a cell phone security and monitoring software I bought and installed on a phone that was to send abroad for the purpose of ensuring the safety and protection of my spouse and kid by keeping them away from harmful and negative online influence. The second day after...
I used the services of the company Highster Mobile. I was really upset that they overcharged me. I contacted the rep and asked to return money back. The rep told me that they could provide refund, but they it would take 3-7 days. Of course, I haven't received anything from them and...
I used the services of the company Highster Mobile. They offered to buy and install one program. I paid for my order about $6, 000. They promised to come to my place and helped me with the installation. But after I transferred money, they stopped to answer to my emails as well as their...
Recently Discussed Complaints
Consumer Tips & Tricks
Worst rating
Subjects of Wide Speculation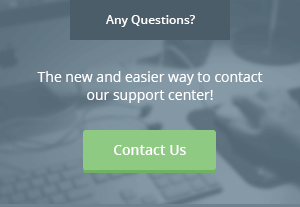 Latest News & Stories
Stay Away
Latest Questions
Latest Groups
Today's Mess-Up Photo