Gourmet Secrets complaints
4
Newest Gourmet Secrets reviews & complaints
Total waste of money and time
I was a VIP member of Gourmet Secrets and must say that there is nothing special about this site. Their customer service is the worst ever, they are very user unfriendly. I complaint many times about received similar packages but they really did not care. When I told them that I'm cancelling my account they tried to assure me that I need to stay, but when I said that it was my final decision their rep wasn't so nice to me. I do not recommend Gourmet Secrets, total waste of money and time.
coupon deal
I bought a deal about 2 years ago - save $225 by spending $25 for $250 worth of gourmet meat and seafood. I have used one coupon to purchase "scampi" a seafood I love which cannot easily be found here. It still cost me a fortune even with the coupon and it was not good. It was tasteless and the vein was poorly removed. More than half of it was thrown out. I have watched the webpage for two years and whenever they post a "good deal' I go and put in an order to see what happens - it is always expensive you always have to order sveral items at a ridiculous price to get a deal on one or two. Recently they had a deal where you could order four items for 99 cents each. BUT they were small amounts and you still had to buy 6 packages at a high price. So I abandoned the order and they phoned me. When I told them it was too expensive the woman on the phone said 99 cents for a roast is too expensive? So I asked her if she would just sell me the roast without the added regular price packages and she just spluttered. so I told her not to argue Stay away - I wish there was a way of getting them banned from the "deal" sites like Groupon, Wagjag etc Christine
The complaint has been investigated and resolved to the customer's satisfaction.
This review was chosen algorithmically as the most valued customer feedback.
I bought a Dealfind/Groupon that claims to give you 88% per cent off AAA Grain fed, Alberta beef. What you do is purchase the deal for $25. Then, the company will mail you 8 coupons, each for $25. This is a total of $200 for $25. Sounds like a good deal, right? Upon looking on the website, you'll notice that there is all sorts of meat, chicken, and seafood...
Read full review of Gourmet Secrets and 21 comments
Is Gourmet Secrets legit?
Gourmet Secrets earns 1% level of Trustworthiness
WARNING ALERT: After reviewing Gourmet Secrets, Complaints Board has detected an extremely critical level of trust and a legitimacy rating of only 1%.
Based on our evaluation, Gourmet Secrets has resolved only 25% of 4 complaints, indicating a severe lack of commitment to customer satisfaction, trustworthiness, and responsiveness. This may suggest that the company is apathetic or disinterested in addressing the opinions and concerns of its customers.
There was some difficulty in evaluating or examining the information or data present on the gourmetsecrets.ca, an be seen as a negative sign of its legitimacy. This could indicate that the site is hiding information. Consider the potential risks involved in engaging with a website if you're unable to analyze its content.
Exercise caution when using gourmetsecrets.ca as it may have lower quality content or a poor user experience, leading to fewer visitors and lower traffic.
We detected that gourmetsecrets.ca is missing an SSL certificate, which is a cause for concern. Without an SSL certificate, the website may not be taking adequate steps to protect users' sensitive information. This can increase the risk of intercepted data being used for malicious purposes.
Gourmet Secrets protects their ownership data, a common and legal practice. However, from our perspective, this lack of transparency can impede trust and accountability, which are essential for establishing a credible and respected business entity.
If you are considering using the services of the website belonging to Gourmet Secrets, note that the site has many reviews despite being very new. This could indicate that the reviews are fake or manipulated, and requires extra caution and research.
We found that the website for Gourmet Secrets is very young, indicating that it may be new or recently launched. It is important to exercise caution when engaging with new websites, as they may not have established a trustworthy reputation yet and could be more vulnerable to security risks.
We conducted a search on social media and found several negative reviews related to Gourmet Secrets. These reviews may indicate issues with the company's products, services, or customer support. It is important to thoroughly research the company and its offerings before making any purchases to avoid any potential risks.
However ComplaintsBoard has detected that:
We found clear and detailed contact information for Gourmet Secrets. The company provides a physical address, 3 phone numbers, and email, as well as 2 social media accounts. This demonstrates a commitment to customer service and transparency, which is a positive sign for building trust with customers.
Our scan shows Gourmet Secrets website is free from malware and phishing activities, which are types of online threats that can include viruses, worms, Trojan horses, ransomware, and other malicious code, as social engineering tactics used to trick users into sharing their personal information.
Our Final Call: Strongly advising against doing business with this website or company. Do not provide any personal or financial information. Report any suspicious activity to the relevant authorities.
The coupons are next to worthless
It is being offered in Dealfind, who are cementing their reputation as being nothing but a rip-off. DO NOT, under any circumstances, buy the deal for Gourmet Secrets. The coupons are next to worthless. Do the math. No matter what you pick, with shipping, it works out to $20-30/lb. for meat you can get in any grocery store, being able to pick it out yourself, for, at worse, half the price. The coupons don't even bring it into that area. I am a chef and know what I'm talking about.
Collect Your Trust Badge
Be recognized for outstanding customer service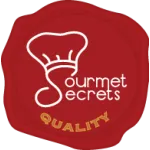 Gourmet Secrets

contacts
Website
www.gourmetsecrets.ca
We are here to help
19 years' experience in successful complaint resolution
Each complaint is handled individually by highly qualified experts
Honest and unbiased reviews
Last but not least, all our services are absolutely free