Overview of GiftTree customer experience
GiftTree, a popular online gift retailer, has been receiving a significant number of negative reviews from consumers. Customers have reported issues with late deliveries, damaged products, and poor customer service. Many have also complained about the high prices and hidden fees associated with their purchases. Some customers have even claimed that their orders were never delivered at all. Overall, GiftTree seems to have a poor reputation among consumers, with many warning others to avoid using their services. If you're looking for a reliable and trustworthy gift retailer, it's best to look elsewhere.
Newest GiftTree complaints
GiftTree Review: Disappointing Delivery and Customer Service
So, I wanted to surprise my best friend on her birthday with some balloons and a cute teddy bear. She was on vacation in Hawaii, and I thought it would be a great idea to send her a little something to make her day even more special. I found GiftTree online and decided to give it a try. The website seemed pretty straightforward, and I entered her zip code during the order process. The website guaranteed me that the gift would be delivered the following day, which was her birthday.

However, today I received an email from GiftTree, and it was not good news. They informed me that the gift could not be delivered as there was no one in the area to deliver it to her. I was so disappointed and frustrated. I mean, why did the company not identify that upfront when I entered the zip code? It would have saved me a lot of trouble and disappointment.

I decided to call their customer service to see if they could help me out. Unfortunately, they told me that the order was only submitted then, and there was no one who could deliver it to her as she was in a "rural area". I was even more frustrated. Why did I not receive a phone call or email with 'other options'? I mean, it's not like I could just hop on a plane and hand-deliver the gift myself.

I was so disappointed with GiftTree. I could have ordered a gift from a competent company who can actually deliver on their promise and commitment. It's an absolute disgrace and somewhat of a joke. How someone can run their business this way and not even offer a form of compensation is beyond me.

I have to say that I rated most of the "detailed ratings" as "Not Applicable", especially the rating for "Shipping"! I mean, what's the point of rating something that didn't even happen?

In conclusion, I would not recommend GiftTree to anyone. If you want to send a gift to someone, find a company that can actually deliver on their promises and commitments. Don't waste your time and money on a company that doesn't care about their customers.
GiftTree Review: Terrible Experience with Same-Day Delivery
Oh boy, let me tell you about my experience with GiftTree. It was a real doozy, let me tell ya.

So, I wanted to send a bottle of champagne to a soldier who just came back from Afghanistan. I thought it would be a nice gesture to show my appreciation for their service. I went on GiftTree's website and saw that they offered same-day delivery, which was perfect since I wanted it to arrive as soon as possible. I paid $200 for this service, which was a lot of money, but I thought it was worth it to make someone's day.

But, oh boy, was I wrong. A few hours later, I got a call from GiftTree saying that they couldn't fulfill my order. I was so confused and frustrated. They didn't even give me a good reason why they couldn't do it. I was left scrambling to figure out a new solution since I'm in a different time zone.

To make matters worse, they didn't even offer a refund or explanation as to why they still had my money even though they cancelled the order. I was so angry and disappointed. It felt like they didn't care about their customers at all.

Honestly, I wouldn't recommend GiftTree to anyone. They're the worst company ever. Trust me, you're better off going somewhere else.
GiftTree Review: Terrible Customer Service and High Delivery Fees
I recently had an experience with GiftTree and I have to say, I wish I had read some reviews before making my purchase. The reviews on their website seem a bit fishy to me, and I ended up spending over $100 on a gift for the management where I live. However, once I paid, I was hit with some crazy high delivery fees. Even the standard option was expensive, and it's been almost 10 days now and my gift still hasn't been delivered.

To make matters worse, I received an email from FedEx saying that they couldn't deliver it because no one was in the office at 9:09 am. I find this hard to believe, as there are always people in that office from 9 am to 6 pm. When I called GiftTree to express my frustration, the customer service representative, Stephanie, didn't seem to care at all. She simply told me not to worry and that they would try to deliver it again over the next two days.

I don't understand why it's so difficult to deliver a gift on the day that was promised, especially when it's been 10 days since I requested it. When I asked if I could cancel my order, Stephanie told me that I couldn't because it was food. But now I'm worried that the food is going to go bad in the truck while they try to deliver it.

Overall, I would not recommend GiftTree to anyone. Save yourself the headache and either send a gift card or shop for a gift yourself. Or, if you really want to use a gift delivery service, make sure to use a reputable one. I feel like I wasted $100 and I can't even imagine what the quality of the gift will be like after dealing with such terrible customer service. I'll update this review if I actually receive my gift with no issues, but I'm not holding my breath.
Is GiftTree legit?
GiftTree earns 91% level of Trustworthiness
SAFETY NOTICE: ComplaintsBoard has analyzed GiftTree and determined that it has perfect credibility and is completely trustworthy, with a legitimacy rating of 91%.
We found clear and detailed contact information for GiftTree. The company provides a physical address, phone number, and 2 emails, as well as 4 social media accounts. This demonstrates a commitment to customer service and transparency, which is a positive sign for building trust with customers.
Gifttree.com has a valid SSL certificate, which indicates that the website is secure and trustworthy. Look for the padlock icon in the browser and the "https" prefix in the URL to confirm that the website is using SSL.
Our scan shows GiftTree website is free from malware and phishing activities, which are types of online threats that can include viruses, worms, Trojan horses, ransomware, and other malicious code, as social engineering tactics used to trick users into sharing their personal information.
Several positive reviews for GiftTree have been found on various review sites. While this may be a good sign, it is important to approach these reviews with caution and consider the possibility of fake or biased reviews.
We looked up GiftTree and found that the website is receiving a high amount of traffic. This could be a sign of a popular and trustworthy website, but it is still important to exercise caution and verify the legitimacy of the site before sharing any personal or financial information
This website offers payment methods that provide the option for customers to get their money back, which could be a positive indicator of the company's commitment to customer satisfaction.
Gifttree.com appears to have online shopping features, it's important to know that the platform supports an extensive range of payment methods, making it convenient and easy to complete your transaction. The payment procedure on the website is also relatively simple and straightforward, ensuring a smooth and hassle-free experience for buyers.
However ComplaintsBoard has detected that:
While GiftTree has a high level of trust, our investigation has revealed that the company's complaint resolution process is inadequate and ineffective. As a result, only 0% of 13 complaints are resolved. The support team may have poor customer service skills, lack of training, or not be well-equipped to handle customer complaints.
We found that GiftTree website supports payment methods that allow for anonymous transactions. This could potentially be used for illegal activities, such as money laundering, and could indicate that the website is engaging in unethical practices.
Our Verdict: GiftTree is highly recommended company, but beware of poor customer service. Their 0% Resolve Complaints rating is a cause for concern. We advise using their services securely and reviewing complaints beforehand.
GiftTree's False Discount Offers and Poor Customer Service
I gotta say, my experience with GiftTree was not great. I was shopping around on their website and saw a pop-up that said "don't leave before you apply this discount code." I wasn't done shopping yet, so I didn't apply the code right away. But when I finished and tried to chat with someone to get the code, no one responded. I tried a few times, but still no response.

So then I tried to find a discount code on my own. I clicked on an offer that said I could get 30% off if I signed up for texts and emails. I did that, but I never got a code, either by text or email. I tried to chat again, but still no response. And then I tried the pop-up that said I could get 15% off, but again, no code was offered.

In the end, I just gave up and placed my order without any discount. I found GiftTree through Southwest Rapid Rewards Shopping, and I thought it would be a good site for all my purchases. But now I'm not so sure. It seems like they lie about their offers, and that's not something I can trust.

Honestly, it's just not cool to promise a discount, take someone's email and phone number, and then not follow through. That's illegal, and it's not good business to ignore a customer who's trying to resolve an issue. I hope GiftTree can do better in the future.
GiftTree Review: Deplorable Orchard Fruit Basket, Bad Business & Bait and Switch
I am extremely disappointed with GiftTree. I recently ordered an Orchard Fruit Basket for my Dad for Father's Day and what he received was a complete disaster. I paid almost $80.00 for this fruit basket and what he got was 3 apples, some miscellaneous items from the DollarTree, and some sunflower seeds. I mean, seriously? What is Nutty Buddy, candy, crackers, and sunflower seeds doing in what's supposed to be an all fruit gourmet "Fruit Basket"? To make matters worse, they tried to cover up their sloppiness with a tired looking red Christmas bow. My 5-year-old could do better than this!

I am beyond upset that they thought it was okay to send my father a leftover Easter basket from the Dollar store. They completely ruined my Father's Day surprise for him. I have called them several times and was told that they would issue me a refund and have the basket picked up. My Dad waited all day on Father's Day weekend and no one showed up. I shouldn't have to beg them to come get their deplorable representation of what should have been an Orchard Fruit basket.

This is just bad business and a bait and switch. They are scam artists and I would advise anyone not to buy from them. I just want my money refunded ASAP!
Disappointing Mother's Day Experience with GiftTree: Delayed Delivery and Lack of Transparency
So, I was really excited to order a basket from GiftTree for my mom for Mother's Day. I placed my order more than a week before the big day and was promised free delivery on the Friday before. However, Mother's Day came and went, and my mom still hadn't received her gift. I was really disappointed, especially since I had spent over $100 on the basket.

To make matters worse, I received a message from GiftTree on May 6th (that's a Wednesday, by the way) saying that my package was delayed for reasons beyond their control. They said they were working on alternative shipping methods to get it to my mom as soon as possible. I understand that there's a pandemic going on and that businesses are struggling, but this is affecting everyone, especially those of us who can't be with our families. If GiftTree couldn't deliver on their promise, they should have let me know sooner so that I could have made other arrangements.

It was really frustrating to receive this message on Wednesday night, just a few days before Mother's Day. It didn't give me enough time to order something else and get it to my mom in time. If GiftTree had been more upfront about the delay, I could have made other plans and avoided this whole mess.

Overall, I was really disappointed with my experience with GiftTree. I hope they can do better in the future and be more transparent with their customers. It's tough enough being separated from our loved ones during this pandemic, and we don't need any more stress or disappointment.
False Advertising and Poor Quality: My Disappointing Experience with GiftTree
I recently ordered a flower and plant arrangement from GiftTree for a friend who had lost her mother. I wanted to give her something that would bring her comfort and could live on as a reminder of her mother. I chose the "secret garden basket" and paid $100 for the "best" option and delivery.

Although the item arrived within the promised timeframe, I was disappointed to find that it looked nothing like the advertised picture. The basket was flimsy and much smaller than what was shown in the ad. It also had no handle, which made it difficult to carry. The flowers were frail and a bright yellow and purple, which I found to be an odd choice for a sympathy gift. I personally dislike yellow and do not find it to be a calming color. If I had chosen yellow, it would have been for a celebratory occasion, not a memorial. The plants were also waxy-looking and not the soft greenery that I had selected.

To make matters worse, the gift was topped off with a cheap, shiny, two-toned ribbon in yellow and purple. The beautiful arrangement that I had hoped for had no ribbon at all. Additionally, the gift message was torn off perforated paper that was poorly laid out and too dominant. The entire thing, from the pictures to the price to the promised package, was false advertising.

Unfortunately, when I tried to rectify the order with the company, I was met with COVID excuses and no correction or refund. This was completely unacceptable, and I will not be shopping with or recommending this gift service to anyone.

Overall, I was extremely disappointed with my experience with GiftTree. The product that I received was not at all what was advertised, and the company was unresponsive to my concerns. I would caution anyone considering using this service to think twice before making a purchase.
GiftTree Review: Frustration with Alcohol Delivery Requirements
I recently had an experience with GiftTree that left me feeling a bit frustrated. I had ordered a gift for a friend and had it shipped via UPS. Little did I know, the package had already been attempted to be delivered but was unsuccessful due to the fact that it contained alcohol and required a signature from an adult. Since there was no one at the front desk to sign for it, the package was not delivered.

I was surprised to find out that a third and final delivery attempt was being made, which was already a few days past the requested delivery date. If a delivery signature could not be obtained, the package would be returned. Although I understand the importance of obtaining a signature for packages containing alcohol, I wish I had been warned about this during the check-out process. If I had known how much of a hassle this would be and that I could not trust that my gift would actually be delivered on the requested date, I would not have made the order.

It would have been helpful to receive a disclaimer or warning during the check-out process that this order is dependent upon an adult being able to sign for it upon delivery. This would have given me pause and at least I would have known that if no one is at the front desk of my building when a delivery is made, I might not get the delivery. While there may have been some information in the small print somewhere, I would have appreciated it being more obvious.

Despite this frustration, I do want to note that once UPS has the package, there is nothing GiftTree can do, that I know of. Overall, I still appreciate the quality of the products and the variety of options available on the GiftTree website. However, I hope that in the future, they will make it more clear during the check-out process that packages containing alcohol require an adult signature for delivery.
GiftTree Review: Frustrating Experience with Unprofessional Customer Service and Incomplete Order Delivery
I recently had an experience with GiftTree that left me feeling frustrated and disappointed. I had placed an order for a same-day fruit gift basket the day before Easter. I received an order receipt, but hours later, I received a phone call informing me that they were no longer making the gift baskets I had ordered and wanted to replace them with flowers. I was taken aback because I had specifically ordered a fruit basket, and there were plenty of options available on their website.

When I contacted them to express my dissatisfaction, I was met with unhelpful and unprofessional customer service. They refused to refund me and even lied about sending me a refund. I had to wait for hours on their chat service before finally receiving a "receipt" that showed I had been refunded. However, I'm not entirely sure if the refund went through because it was just a piece of paper and not an actual confirmation.

To make matters worse, I found out that they had only delivered half of my order. My in-laws received a basket, but my parents did not. I was never informed that they were only delivering one basket, and this caused a lot of family drama. I was extremely disappointed that a gift basket company would make such a judgment call without consulting the customer.

When I reached out to GiftTree about this issue, they did nothing to rectify the situation. They didn't offer any discounts or even apologize for the inconvenience. They simply claimed that it was all due to the holiday and didn't want to deal with it.

Overall, I was extremely disappointed with my experience with GiftTree. As a gift basket company, I would expect them to be well-equipped to handle holiday orders and provide excellent customer service. However, my experience was the complete opposite. I would not recommend using this company for any future orders.
Disappointing Customer Service Experience with GiftTree's Wine Gift Basket
I was so excited to surprise my sister with a Wine gift basket from GiftTree for her birthday. I placed the order four days before her special day and received not one, but two confirmation emails. I thought everything was going smoothly until the day of her birthday when I received an email at 2 pm stating that they were unable to fulfill my order due to not being able to find a florist with a liquor license. I was in meetings all afternoon and didn't even realize that my order was not going to be fulfilled until 4:30 pm. By that time, I was out of options and felt terrible that I couldn't send my sister a gift on her actual birthday.

I reached out to GiftTree to ask why they sent me two confirmation emails before finding a florist with a liquor license. The representative I spoke with seemed uninterested and told me she didn't know why that happened. I asked to speak to a supervisor, but unfortunately, they were just as unhelpful and didn't seem to care about my situation. After reading other reviews, it seems like this lack of customer service is a common theme with GiftTree.

I wish I had read the reviews before placing my order. It's disappointing that a company that specializes in gift baskets doesn't seem to care about fulfilling orders or meeting customer expectations. I've learned my lesson and will be ordering locally from now on. Don't make the same mistake I did and trust GiftTree to deliver on their promises.
Disappointed with Gifttree
I bought a gift basket from this store and was charged twice for the same order. Gifttree support said that was an accident and promised Ill get my money back soon. Two days passed and I decided to contact them and ask about my refund status and they said they were working on that. Next time I contacted them they said the same thing and then they just stopped answering my messages. They still owe me! They left me no other choice so now I'm posting these reviews, maybe that will help me. Please, Gifttree give me my money back!
Worst company ever!
GiftTree website looked quite professional and the gift baskets were nice so I made an order. The basket did not arrive at the estimated date and no one called to discuss or anything. When I contacted their customer service I reached a quite unprofessional rep who said there is nothing they could do. I asked the rep if I would get some type of compensation and she had the nerve to tell me that it is not their problem! The rep said they had no idea where the package was. What kind of customer support is that? These people are completely useless. That basket was a birthday gift. I'm so disappointed and upset.
Felt sick after drinking wine purchased from them
I ordered a gift basket from gifttree.com, and this gift basket contained a bottle of wine and Indian food. The next day I felt sick. I think it was some sort of infestation, because of this Indian food. I called the seller and told everything, but hey said it was impossible. They provide only good-quality, fresh meals. They refused to refund money or check their food. They irresponsible people, who refuse to help their customers and don't bother about the quality of provided food.
Collect Your Trust Badge
Be recognized for outstanding customer service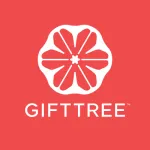 GiftTree

contacts
We are here to help
19 years' experience in successful complaint resolution
Each complaint is handled individually by highly qualified experts
Honest and unbiased reviews
Last but not least, all our services are absolutely free