Furniture7 Customer Care Service

3411 Silverside Rd., Rodney Bldg # 104
Wilmington
Delaware
United States - 19810

Customer Support Phone Numbers

Work days:

| | |
| --- | --- |
| Mon | 9:00 AM - 9:30 PM |
| Tue | 9:00 AM - 9:30 PM |
| Wed | 9:00 AM - 9:30 PM |
| Thu | 9:00 AM - 9:30 PM |
| Fri | 9:00 AM - 9:30 PM |
| Sat | 12:00 PM - 8:00 PM |
| Sun | 12:00 PM - 8:00 PM |
Furniture7 Complaints & Reviews
Wanted to cancel my membership with Furniture7 but I was told that can't be done. Then I asked to be refunded for the amounts of $84.01 and $14.00 but again I was informed by customer service that they give no refunds..I then sent an email to Yamima Y the credit specialist agent for the...
I was signed up for $2500.00 credit for this company..by Yemima Yongo the credit specialist agent from Furniture 7. I should have known then that something doesn't look right. I tried to contact her to no avail!! Please help me out. Thank you Elke Therefore I would like to be reimbursed...
I recently made an account with this company and they ended up charging my card 3 times for the same order. when trying to contact them to resolve this matter my call was round-robin-ed until i just went busy. There is no one to help in customer service, no one ever answers the phone and...
Made all 6 initial payments and kept getting the run around, I was able to get customer service and was told furniture was being ship on 6/27/2017 as of today nothing I was told that because it comes from the shipper there was no shipping date from them. The woman I spoke to was very...
I ordered a couch a week ago using their financing option. The couch never shipped nor did the order details on their website ever update with a shipping number or any shipping confirmation. I also never received details of my order and shipment via email or phone. When calling the...
Recently Discussed Complaints
Consumer Tips & Tricks
Worst rating
Subjects of Wide Speculation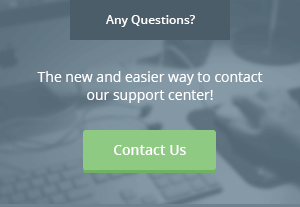 Latest News & Stories
Stay Away
Latest Questions
Latest Groups
Today's Mess-Up Photo