Newest eSuite reviews & complaints
Scam, fraud, cheaters, awful customer service
Simply put, eSuite (division of Internet Access Solutions Ltd.) is a third-tier garbage service;

Almost all objective reviews about eSuite are negative and full of scathing criticisms;

eSuite claims that they will only charge customers a flat fee (eg. $24.99) for monthly internet – this is a deceptive and a COMPLETE LIE;

What eSuite does not advertise is that they will charge a whole lot of extra additional fees to the tune of several hundreds of dollars (ie. activation, deposit, etc);

eSuite does not live up to its commitment of service or customer care;

In the event a technical support or service activation call is placed, they never show up on time or on the specified dates (cancellations without notice is routine at the joke of a pathetic company);

When asked eSuite about service interruptions and poor quality of services, all inquires (including calls for escalation) are ignored;

When canceling services, eSuite does not offer any returns or adjustments;

In this era of social media and internet activism, this fraudulent company and its crooked offerings that never come to fruition will be put on full blast so that other naïve and gullible people don't fall victim to this scamming company; and

We encourage everyone to initiate formal complaints to all regulatory and consumer watchdog bodies.
Is eSuite legit?
eSuite earns 91% level of Trustworthiness
SAFETY NOTICE: ComplaintsBoard has analyzed eSuite and determined that it has perfect credibility and is completely trustworthy, with a legitimacy rating of 91%.
Our scan shows eSuite website is free from malware and phishing activities, which are types of online threats that can include viruses, worms, Trojan horses, ransomware, and other malicious code, as social engineering tactics used to trick users into sharing their personal information.
Esuite.ca has been deemed safe to visit, as it is protected by a cloud-based cybersecurity solution that uses the Domain Name System (DNS) to help protect networks from online threats.
However ComplaintsBoard has detected that:
While eSuite has a high level of trust, our investigation has revealed that the company's complaint resolution process is inadequate and ineffective. As a result, only 0% of 1 complaints are resolved. The support team may have poor customer service skills, lack of training, or not be well-equipped to handle customer complaints.
There was some difficulty in evaluating or examining the information or data present on the esuite.ca. This could be due to technical issues, limited access, or website may be temporarily down for maintenance or experiencing technical difficulties.
We detected that esuite.ca is missing an SSL certificate, which is a cause for concern. Without an SSL certificate, the website may not be taking adequate steps to protect users' sensitive information. This can increase the risk of intercepted data being used for malicious purposes.
The website belonging to eSuite has a low number of visitors, which could be a red flag for users. However, it's important to conduct additional research to fully evaluate the website's legitimacy and trustworthiness.
Our Verdict: eSuite is highly recommended company, but beware of poor customer service. Their 0% Resolve Complaints rating is a cause for concern. We advise using their services securely and reviewing complaints beforehand.
Collect Your Trust Badge
Be recognized for outstanding customer service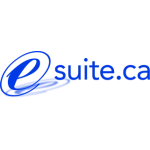 eSuite

contacts
We are here to help
19 years' experience in successful complaint resolution
Each complaint is handled individually by highly qualified experts
Honest and unbiased reviews
Last but not least, all our services are absolutely free