Newest EduWizards reviews & complaints
complaint regarding non payment of session dues
I m Rasila Jain.I m a registered tutor in Eduwizards since last one year.In the beginning I was receiving the payment on time. But since last six months I m facing a lot of troubles to get my payment. I had taken session for the student Pratik Shinde for the full year till April but I have received payment only till the month of February.The parents of the student have made the full payment of March and April of around rupees 6000 but I haven't got my payment till today.I have written many emails also regarding this to itutor but I haven't received any positive feedback.I m continuously trying to call the Eduwizards people but they are not answering my calls too.Now I m fed up of trying to get my payment cleared as there is no positive response .Please kindly look into the matter and clear my dues as early as possible.It's a sincere request.
Tuition service
Hello, I am a tutor, have got 2 tuitions on behalf of Eduwizard. Recent 20 days they have been totally disconnected, not responding to m y email, phone or messages several sent. One parent given 1 month full money in advance and eduwizard to pay my amount after deducting their incentive of 20%. they were to pay 50% in last week, that did not happen. I have not made a single penny from that newly got tution that started from 8th Of November. they are not responding to the parent also. the othr tution they have more some good amount, but because not responding I have least hope for getting amount for that tution. I have informed both the parents about it, that Eduwizard has totally stopped responding and I have no confidence would pay me my rightfully earned amount.

initial experience was good with eduwizard have paid full amount for one tutijon in past.

But now this happened.
I didn't like the tutoring program. And it doesn't cost such sum.
I decided to try the tutoring program, which I have found on the website www.eduwizards.com. I paid $100 per month, but it wasn't what I thought to get. The tutor wasn't so professional and sometimes he told me to search for the info in the Internet, but he did nothing. I stopped the subscription, but these moderators continued to call me and advised to try it again. It was enough for me, so you decide, but my reply "no".
Is EduWizards legit?
EduWizards earns 67% level of Trustworthiness
SAFETY NOTICE: Complaints Board has determined that EduWizards has a very good credibility, and is mostly trustworthy with minor reservations, with a legitimacy rating that is more or less around 67%.
We found clear and detailed contact information for EduWizards. The company provides a physical address, phone number, and 2 emails, as well as 2 social media accounts. This demonstrates a commitment to customer service and transparency, which is a positive sign for building trust with customers.
Eduwizards.com has a valid SSL certificate, which indicates that the website is secure and trustworthy. Look for the padlock icon in the browser and the "https" prefix in the URL to confirm that the website is using SSL.
Our scan shows EduWizards website is free from malware and phishing activities, which are types of online threats that can include viruses, worms, Trojan horses, ransomware, and other malicious code, as social engineering tactics used to trick users into sharing their personal information.
Eduwizards.com has been deemed safe to visit, as it is protected by a cloud-based cybersecurity solution that uses the Domain Name System (DNS) to help protect networks from online threats.
Eduwizards.com you are considering visiting, which is associated with EduWizards, is very old. Longevity often suggests that a website has consistently provided valuable content, products, or services over the years and has maintained a stable user base and a sustained online presence. This could be an indication of a very positive reputation.
Several mixed reviews for EduWizards have been found on various review sites. While some customers have had positive experiences with the company, others have reported issues with their products or customer service. It's important to read and consider a variety of reviews before making a decision to purchase from this website.
However ComplaintsBoard has detected that:
You should not trust a website that appears to be parked, especially if you have already paid money to the website. A parked website may be a sign that the website owner is no longer actively maintaining or developing the site, and there is a risk that the site could be a scam.
Eduwizards.com has relatively low traffic compared to other websites, it could be due to a niche focus, but could also indicate a potential lack of traffic and popularity. The eduwizards.com may offer a niche product or service that is only of interest to a smaller audience.
EduWizards protects their ownership data, a common and legal practice. However, from our perspective, this lack of transparency can impede trust and accountability, which are essential for establishing a credible and respected business entity.
We conducted a search on social media and found several negative reviews related to EduWizards. These reviews may indicate issues with the company's products, services, or customer support. It is important to thoroughly research the company and its offerings before making any purchases to avoid any potential risks.
Our Conclusive Verdict: EduWizards is generally a safe and reliable company to do business with. However, we advise that you exercise caution and thoroughly read all complaints and reviews before providing personal or financial details.
Collect Your Trust Badge
Be recognized for outstanding customer service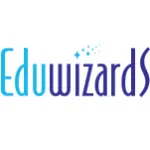 EduWizards

contacts
We are here to help
19 years' experience in successful complaint resolution
Each complaint is handled individually by highly qualified experts
Honest and unbiased reviews
Last but not least, all our services are absolutely free