Drive Dynamics / Dynamic Franchises complaints
91
This review was chosen algorithmically as the most valued customer feedback.
Dear whoever this may concern, I am writing to complain against the atrocious service I have received from your company. I called on Thursday 3rd March to enquire about and book an intensive driving course. Louise (who I got put through) said that after I pass my theory test on the 15th March, I will be able to call back in April to arrange and do my...
Read full review of Drive Dynamics / Dynamic Franchises
Drive Dynamics / Dynamic Franchises
-
cannot deliver the service and are uncontactable
Drive Dynamics,

This absolute pitiful excuse is unacceptable and I absolutely will not be waiting 3 months for a refund. At instructed by my solicitor, I am contacting trading standards and will start small claims court proceedings.
Your actions are about to cost me my job and your excuses now excessive. You have not been able to find me an instructor and after my many attempts to contact you I receive this response? As your terms and conditions state-

If we are Unable to find an Instructor for you, we will inform you within 14 days and refund the money into your account.

So based on the fact this process has been ongoing for nearly 2 months since purchase, I can expect the money to be refunded on which date? I have previously asked from your ADR information to provide to the Citizens Advice Bureau, which I am requesting again. I will exhaust all options until I receive this refund in a timely manner.
Drive Dynamics / Dynamic Franchises
-
refund
I have paid an amount of 195 pounds on Sep 7, and since they were not able to find me an instructor, I received a message form Sue on 20 Sep saying that the full refund will be given and please allow 14 days or it. It has been more that 14 days and yet I haven't received my refund amount. On my callings to customer service I was told that there are some issues at the amount transfer stage and It is strange to hear the same reason even after so many calls which show that the issue could not be resolve on your side and its a big shame on your part.
I am running out of money and as a student 195 ponds are a lot for me play on, and I am ready to go to any extent to get my refund back.
Drive Dynamics / Dynamic Franchises
-
driving lessons
absolutely ridiculous! I paid £444.95 upfront for 20 lessons and 'Theory Trainer Unlimited Access & Includes DSA Booking Fee' a month ago. A gentleman text me telling me there was a 3 week waiting period..which is fair enough. I then got an email telling me my lesson would be the 31st August at 8am, I woke up early and waited when my instructor told me this was wrong and never got back to me until I phoned him, he then gave me another slot 1st September at 8am so i woke up yet again early to be told my lesson would be at 10am so i waited until 11am and called him and then got told I'm with a different instructor... News to me since i've been blown off 3 times already. Tried to get through to the company drive dynams but after being on hold for 40mins could not get through. I might as well get a refund at this point as i've heard nothing! poor service.
Drive Dynamics / Dynamic Franchises
-
driving lessons
I have paid for 10 lessons and you sent a date through and instructor details. After numerous attempts to get hold of him I finally reached him and explained we were on vacation on the suggested date (26/8) and would like to book the first lesson after our return later this week. The instructor Muhammed explained he sends a rota out each Sunday and we should book from here. I have not received anything and have been trying to get hold of him to book a first lesson ideally this Friday 1/9. If I do not hear anything I will insist on getting my money back or I will be forced to take legal action.
Sincerely, Sylvia Anton
[protected]@metzerconsulting.com
[protected]
Drive Dynamics / Dynamic Franchises
-
payment not received
It is one of the cheating company you can come across in your life. I am suffering by giving them my money ..

Firstly they will call so many times to offer you lessons and discounts then after paying 442 pounds and enrolling they will tell to call you and provide you instructor but no they will not provide. After waiting for 15 days they say we can't provide. I initiated the refund and waiting from more than two months but I didn't receive my money. I am calling them daily and after call waiting of 30-40 min they say they will call back after talking with account department but they don't do.

I am suffering to get my money. Worst company ever. Please help.
Drive Dynamics / Dynamic Franchises
-
never received service and refund. avoid!
Didn't provide the service. Refuse to pay back. Avoid this [censor]s! I hope this people gets the same treatment one day. Police, trading standard office and HTTPs://ec.europa.eu/consumers/odr/main/?event=main.home.show has been notified. Hope this [censor]s gets what they deserve.. and more
They will tell you everything that will take to make you go away without your money. Will lie to you every time you phone them as they lie to me. They will put you through to the manager but there is no management they simply hang up! they saying the posted paycheck with refund which is lie! they will never give their full names. (only fake first name). [censor]!
Drive Dynamics / Dynamic Franchises
-
no response to my emails or phone calls requesting a refund
It has been almost been 3 weeks since I booked and paid for 10 driving lessons with Drive Dynamics. I was told I would be assigned an instructor in 7 days. A week passed and I heard nothing. I called them and they told me they would assign me a driver immediately. This never happened. I am leaving the UK in a few weeks and needed to start my lessons immediately so I decided it would be best to not take any chances and ask for a refund.

According to their Ts and Cs I am entitled to a full refund because I had not taken any lessons and 2 weeks had passed and they have not assigned me with an instructor.

I have sent them several emails and they have not even sent a reply to let me know they have received it or are considering my request for a refund. I have called them too and they have taken my details and promised to have someone call me back. This hasn't happened either.

I feel as if I have been robbed and violated. If I do not receive a response in the next week I have no other choice but to go to the police.
Drive Dynamics / Dynamic Franchises
-
lies
Phoned yesterday said i was new customer asked how long if changed mind told thats ok 7-14 days refund i rrplyed funny that im still waiting since march they have no intetion of giving. Pepole money back they just lie lie lie every time i hope when the fraud police get to them they close them down i am thinking og going to there local paper as well pleasr do not book through theese liers go to proper school
Drive Dynamics / Dynamic Franchises
-
drive dynamics sales
Hi my partner bought me a surprise bulk package for Christmas present Dec 2016 .I had 6 months to book with them before I lost my voucher, it was coming up around February maybe march, so I give them a call the women on the phone seemed nice enough she did say no instructors were available in my area for around 3 weeks time, I confirmed this with my partner and he said yeah go ahead and just wait so, I rang back up to let them no Yh 3weeks wait will be fine so then she said the insttucter will phone you nearer to the time which was great, a few weeks past by & still no phone call, my partner eventually got in contact via telephone &I then they explained the driver is no longer available but we will get it sorted for her ( we asked why wasn't we contacted etc but nothing was actually said) the women said she would contact me personally as I was the one wanting the lessons(my partner was at work at this time), the women did actually contact me the same day but not helping me out by getting another instructer but by sayin we're giving you a refund! I was so shocked I was speechless I just wanted some lessons, I then replied ok how long will that take 10-14 days she said .its 2months later & I havnt received a refund, me &a my partner both try to contact the office but we are always is a que of 8? With us both working we don't have time to keep phoning hoping for the best, it's our money you have took and don't want to give back because of your lack of communication & poor customer service
Drive Dynamics / Dynamic Franchises
-
refund
Booking ref 34451 ticket20445 /454386 your company are the biggest rip of pepile you keep saying refund on way lies i have all your emails to take to police to have you done for fraud every time you phone they lie story after story i hope what gose around comes around and they get what they deserve shut the s an co.pany down the goid reviews on web site are done by liers that work there
Drive Dynamics / Dynamic Franchises
-
driving lessons money taken from my account even though they knew they had no instructors in the area. this is fraud
We are Dynamic Franchises Ltd, a company registered in England and Wales under company number [protected] and with registered office 1st Floor Dynamic Franchises and our VAT number is [protected]. We are at Ernest Wilson Buliding 62 Geldred Road Gildersome Leeds LS27 7LG we trade as Dynamic Franchises Ltd and operate the websites www.drive-dynamics.co.uk.

This is the company.

it should be closed asap
Drive Dynamics / Dynamic Franchises
-
not refunding money back
Contacted few times waited about 80 to 90 minutes every time to peak some one. all the time I was said, I will receive refund in 14 days. Nearly two months now and still no refund. Luckily I requested refund via e-mail so I do have request date recorded. I asked them for e-mail confirmation every time I called bu never received any yet. Avoid them. Worst company of the world.
Drive Dynamics / Dynamic Franchises
-
refusal to give a refund after lack of service
This company is a disgrace. After paying £350 to the company for a driving lesson package in April, I am still yet to be offered a first lesson. Firstly I was assigned an instructor who when I called, refused to see me as the company had yet to pay him. Later I find out he has quit his job with Drive Dynamics. They tell me they were going to assign me a new instructor but this is still yet to happen. I asked for a refund over 3 weeks ago now and the company have been dodging my calls, refusing to call me back and ignoring my emails. The amount of money I have wasted calling the company is a joke. Also, it is making me nervous for the fact that the company has my money and is unwilling to make contact to organise the refund.

I would offer advise to anyone looking for driving lessons in Glasgow to stay well clear from Drive Dynamics!
Drive Dynamics / Dynamic Franchises
-
not get refund
It is one of the cheating company you can come across in your life. I will request you guys please do not engage with them in any way. I am suffering by giving them my money .. Please guys I have all evidence what they are doing with me. If any one need I can supply to protect people from this corrupt company. I have cancelled my booking according to their terms I should get my money back on middle of April but till now I have not got my Money.. Every time I phone them they say it will. Take 14 days finally they have given me written that I will get my money 8 may . 12 may I phone again their manager said I will get my money by 5pm. In same day 12may one operator said it will take 14 days.. I have check my account but no my in my account. Please guys be careful before giving them money. Afterwards you will suffer like me by giving your money .
Drive Dynamics / Dynamic Franchises
-
driving instructor not turning up. refund of money paid
I contacted yourselves on the 10/03/17, to book block lessons for my daughter Kiana as a birthday present. I paid £114.95 and was advised that I would be allocated a driving instructor.

I received an email on the23/03/17 to advise that Rob Hooper had been allocated as my daughters driving instructor.

I received a call from Rob and we booked for the 19/04 at 18:00.

As you can imagine my daughter was very excited to start her driving lessons and I believed I had booked with a good driving school.

The 19/04/17 arrives, 18:15 and no driving instructor turns up. I contacted Rob to be advised that he had to decline a lot of jobs and had contacted drive dynamics to advise and you were to contact me.

My daughter and myself were totally devastated. Upon contacting yourselves you advised that he shouldn't have done this.

The arrangements and disagreements drive dynamics and Rob have are nothing to do with me and my daughter. I am totally disappointed in the service and feel if this is how you conduct business at the start I no longer wish for my daughter to start lessons with yourselves.

I would appreciate a full refund of £114.95 and feel as a gesture of good will you should reimburse the £30 I have paid to a new driving instructor.

I hope to receive my refund promptly.

This is the email sent on the 25/04, to which I have had no reply. I have sent two further emails no response. This is my fourth contact with your company, which is not acceptable.
You were quick to take my money but not delivered on your service.

This is now getting beyond the joke, please return my money as a matter of urgency. I don't know if any person in the current financial climate that can afford to throw away £114.75.

Regards

Dionne Coleman
Drive Dynamics / Dynamic Franchises
-
no refund given
I booked lessons on the 8 th march and never received any lessons, requested a refund two weeks ago no refund emailed 10 times no reply, phoned over 50 times in two weeks always on hold for over 50 minutes. Text the number for call back no response absolutely scam of a company !
Finally got through and told I have to wait 14 days for a refund, it is 14 days love ! Her response we had a bank holiday. Ask to speak to a manager she said I am the manager ! Oh dear
Drive Dynamics / Dynamic Franchises
-
fraudulent company/ service not provided
Stay away from this shameful excuse of a company!

I booked a block of 10 beginner lessons in december and recieved two both before christmas. After christmas I arranged a third lesson with my instructor but on the day of said lesson he failed to show up and then became very difficult to get a hold of. He ignored my msgs and phone calls so I called customer services and was told I would be allocated a new instructor and have a call back in 48 hours. This never happened. I tried again 2 weeks later and was told I would be called back with information on the matter that day, again they failed to make contact. I called again to complain and was told to email them which I did. I explained all that had happened in the email and asked for a refund for the lessons I hadn't recieved as I was tiered of drive dynamics and their poor service. I was told I had to contact the instructor and that I would not get a refund.
I think this joke of a company is appalling and everyone should stay away. I'm now having to go through the legal system to retrieve my money as I paid for a service that I didn't recieve and had to experience some atrocious customer service and care.
Avoid drive dynamics like the plague!
Drive Dynamics / Dynamic Franchises
-
order reference : 34222
Good afternoon

I would be grateful if you could tell me why Drive Dynamics are allowed to take peoples money and then provide NO service (not even a phone call) and then not return their money for 3 months.

I have contacted the company on numerous occasions and received poor customer service, excuses, promises of a call back - and received absolutely nothing.

Below is a copy of the complaint I have forwarded to the Ombudsman and Fraud Squad - I think it explains everything.

I'm sure that you have had numerous complaints regarding this scam of a company who took my money (£104.95) for my son's 1st driving lessons on the 11th March 17, didn't bother to contact me AT ALL until I persistently emailed them, rang them and put the review below on the Trustpilot website in order to warn other people. I booked the block of lessons in good faith for my son's 18th birthday which has been complete ruined by Driving Dynamics as he has been unable to have any lessons.

They have now come back to say that I cannot have a refund until the 2nd June 17?! Which is completely ridiculous and totally in breach of their T&Cs which state refunds in 14 days.

I would be grateful if you could help with this company and look into as a matter of urgency as it is appalling that they are able to treat trusting customers the way that they are.

I have all the emails sent and received as evidence

Trustpilot Review
WOW USELESS - STAY AWAY

WOW USELESS! - what a complete shambles Drive Dynamics are.
I booked a block of 10 lessons for my son's 18th birthday in March 17. The money was taken from my bank instantly and I waited for the promised call from the driving instructor in my area to get my son started on the road - I heard nothing.
I emailed to check what was happening - no response.
I rang on the 18th March and spoke to Luke who promised that he would try to send my son a 'gift' email for the 10 lessons so that he could actually have something on his birthday - he didn't bother.
I then filled in their contact form on their website, stating that I wasn't happy that I had heard nothing from them for over 3 weeks and if I hadn't heard from them by the following day then I would be cancelling my booking and requesting a refund.
Today I have spent 25 mins waiting to get through to Drive Dynamics only to speak to Tina who was completely unhelpful, couldn't answer any questions, refused to give me her Manager Paula's surname and just kept saying, I don't know, it's not my fault, I didn't speak you. She eventually told me that someone had rang me (but left no message?).
She then informed me that my booking had been cancelled and had been put through for refund which would take 3 weeks? and apparently someone will contact me tomorrow to explain what had happened - I shan't hold my breath!
The customer service at this company is absolutely appalling and I would advise finding a decent company to book your lessons with - as Drive Dynamics are a complete waste of time!

Part 2 of Drive Dynamics appalling behaviour - They have still not bothered to contact me, I have still not received my refund. I have written to Trustpilot with a copy of my receipt for the money paid on 11th March 17 as proof that I am a valid customer and I'm glad to see my warning to other people is still showing.
I have now reported Drive Dynamics to Trading Standards, copying in the Drive Dynamics Company Director, Alistair McDonald, who I'm sure will not bother to contact me either.
My next step will be to follow this up with a letter of complaint to the Ombudsman and then I will take them to Court.
I have never know such a poor company, with staff/Managers who are utterly useless and should be ashamed to work for them. I really cannot understand why they should be allowed to keep trading and taking people's money. I also notice that their 'sister company' Kan Kan is a liquidated company and yet they still answer their phone as Kan Kan & Drive Dynamics - complete RUBBISH Company

With reference to Drive Dynamics - not a valid customer response? - no reference nos? - well here it is - the receipt received from you on the 11th March 17 - you were quick enough to take the money - shame you don't honour the booking! I suggest that you check your records!

Confirmation of your order placed with Dynamic Franchises Ltd
11 Mar at 12:40 PM
************************************************************
* Your order has been accepted.
************************************************************
Please retain this receipt for your records.
This e-mail confirms your order placed with Dynamic Franchises Ltd.
Payment data
------------
Beneficiary : Dynamic Franchises Ltd
Address : 11-13 King Street
Drighlington
GB-Bradford BD11 1AA
Website address : ...drive-dynamics
Phone number : [protected]
E-mail address : customer.[protected]@drive-dynamics.

Order date : 11/03/2017 12:38:54
Order reference : 34222
Payment reference : [protected]
Order description : Order 34222
Total : GBP104.95
Charging method : VISA
Sub-brand : F
Drive Dynamics / Dynamic Franchises
-
15 hours of driving lessons
I cannot begin to explain how bad this company is!
I booked a block of 15 lessons at the beginning of January and have still had nothing 4 months later. I have been allocated 5 different driving instructors and heard from none of them.
I have informed them I would like a refund and was told I had to send an email to which I have waited a month for a reply and yet again had nothing!
I booked these lessons a few days after finding out I was pregnant and am now over half way through my pregnancy and am no closer to driving lessons or a refund! Absolutely ridiculous!
We are here to help
16 years' experience in successful complaint resolution
Each complaint is handled individually by highly qualified experts
Honest and unbiased reviews
Last but not least, all our services are absolutely free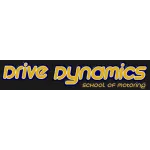 Drive Dynamics / Dynamic Franchises contacts