Overview of DoFasting customer experience
DoFasting, an online fitness and weight loss program, has been receiving flak from consumers due to several issues. The majority of the complaints revolve around their customer service, which is reportedly non-responsive and unhelpful. Additionally, there have been reports of undelivered products, difficulty in cancelling subscriptions, and misleading advertising. Many customers also mention that the program is overly simplistic and not worth the expense. Overall, DoFasting's reputation has taken a hit due to these negative reviews and it's advised to proceed with caution when considering this program.
Newest DoFasting complaints
DoFasting Review: Misleading Pricing and Unhelpful Customer Service
So, I decided to give DoFasting a try and purchased their 1 week trial. However, on the 6th day, I decided to cancel my subscription. To my surprise, I was still charged $79 for three months! I was not happy about this and immediately contacted their customer service team.

At first, they claimed that they could not find my account. This left me feeling frustrated and confused. If they couldn't find my account, then why did they charge me in the first place? I asked them to refund my money, but they refused.

After some back and forth, they offered me a FREE lifetime membership. While this may sound like a good deal, I was not interested. I just wanted my money back. They then offered me a 50% refund, but with yet another excuse. I was not satisfied with their excuses and declined their offer.

To make matters worse, I noticed that the $79 for three months was more than what was advertised on their site! According to their website, the 3-month plan is $16.00 per month. So, 16 x 3 should equal $48, not $79. This made me feel like I was being scammed.

I did some research and found out that DoFasting is based in Vilnius, Lithuania. They also have addresses in Delaware and California. This made me feel uneasy about their business practices.

Overall, my experience with DoFasting was not a good one. I would not recommend this company to anyone. Their customer service was unhelpful and their pricing was misleading. If you're looking for a fasting app, I suggest looking elsewhere.
DoFasting Review: A User-Friendly Fasting Tracker with Limited Flexibility
DoFasting is a fasting tracking software that is different from other similar apps out there. One thing that sets it apart is that it only allows for a number of predetermined fasting programs. This means that you cannot choose any number of hours you want, and even add your own time buttons. However, this can be a good thing for those who are new to fasting and need guidance on how to start.

Another feature of DoFasting is that it allows you to monitor your water consumption. This is a great feature for those who want to make sure they are staying hydrated during their fasting period. However, the app does not allow you to determine the size of your glass freely. Instead, it offers a limited number of sizes of drinking vessels. This can be a bit frustrating for those who have a specific size of glass they like to use.

Despite these limitations, the software is graphically beautiful and very user-friendly. The interface is easy to navigate and the app is very intuitive. However, it is somewhat limited in terms of the flexibility granted to the user. This means that if you are someone who likes to have complete control over your fasting schedule and water intake, this app may not be the best fit for you.

Overall, DoFasting is a great app for those who are new to fasting and want guidance on how to start. It is also a good option for those who want to monitor their water intake during their fasting period. However, if you are someone who likes to have complete control over your fasting schedule and water intake, you may want to look for a different app.
DoFasting App Review: Great for Fasting Schedule, But Needs Improvements in Calorie Tracking and Food Saving
This app, DoFasting, has been a great tool for me to keep track of my fasting schedule. It's easy to use and helps me stay on track with my goals. However, I do wish that it would track more than just my steps. I think it would be helpful if it could also track my workouts, as that plays a big role in how much I should be eating each day.

One thing that I have noticed is that the app seems to be suggesting a very low number of calories for me. I'm not sure if this is accurate or not, but it does make me question the validity of the app's recommendations. I would like to see more information about how the app calculates these numbers, so that I can be sure that I'm getting the right amount of food each day.

Another issue that I have with the app is that it doesn't seem to save the foods that I manually enter. If I add something for lunch and then have it again for dinner, I have to re-add it each time. This can be frustrating, especially if it's something that I haven't had in a while and it disappears from the app. If this continues to be a problem, I'm not sure that I will continue to use the app long term.

Overall, I think that DoFasting has a lot of potential as a tool for tracking fasting and nutrition. However, there are some issues that need to be addressed in order for it to be truly effective. I would like to see more features added, such as the ability to track workouts and save foods for future use. Additionally, I think that the app could benefit from more transparency about how it calculates calorie recommendations. If these changes are made, I would be more likely to continue using the app and recommending it to others.
Is DoFasting legit?
DoFasting earns 88% level of Trustworthiness
SAFETY NOTICE: ComplaintsBoard has determined that DoFasting has an exceptional credibility, near-perfect reputation level of trust, with a legitimacy rating that is more or less around 88%.
DoFasting has received 13 positive reviews on our site. This is a good sign and indicates a safe and reliable experience for customers who choose to work with the company.
Dofasting.com has a valid SSL certificate, which indicates that the website is secure and trustworthy. Look for the padlock icon in the browser and the "https" prefix in the URL to confirm that the website is using SSL.
Our scan shows DoFasting website is free from malware and phishing activities, which are types of online threats that can include viruses, worms, Trojan horses, ransomware, and other malicious code, as social engineering tactics used to trick users into sharing their personal information.
Dofasting.com has been deemed safe to visit, as it is protected by a cloud-based cybersecurity solution that uses the Domain Name System (DNS) to help protect networks from online threats.
However ComplaintsBoard has detected that:
DoFasting's complaint resolution process is inadequate and ineffective. The support team lacks customer service skills, training, and resources, resulting in only 0% of 19 complaints being resolved.
Dofasting.com is being iframed, Iframes can be used for legitimate, For example, iframes can be used to embed third-party content such as maps, videos, or advertisements, which can enhance the user experience.
DoFasting protects their ownership data, a common and legal practice. However, from our perspective, this lack of transparency can impede trust and accountability, which are essential for establishing a credible and respected business entity.
The website belonging to DoFasting has a low number of visitors, which could be a red flag for users. However, it's important to conduct additional research to fully evaluate the website's legitimacy and trustworthiness.
The registrar associated with DoFasting has been found to be used by several spammers and scammers, which could indicate a potential threat to users.
Our verdict: DoFasting is a recommended company with a good reputation for trustworthiness and reliability, but their 0% Resolve Complaints rating is a cause for concern. We recommend approaching their services with caution and reading complaints and reviews before making a decision.
DoFasting Review: Is it Worth Trying?
So, I was thinking about trying out DoFasting, but I gotta say, after reading some reviews, I'm a bit hesitant. I mean, I've heard some people say that the meal and calorie input can be a bit wonky and hard to use. Has that been fixed yet? I don't wanna be struggling to input my meals and end up getting frustrated with the app.

And another thing, do you guys send out notifications before auto-renewal? I've had some bad experiences with companies that don't do that, and it's just not cool. It feels kinda shady, you know? Like they're just trying to make a quick buck off of people who forget to cancel. I really hope that's not the case with DoFasting.

I know there are other fasting apps out there that have resolved these issues or don't have them at all, so I'm just trying to make an informed decision here. I really hope everything's been fixed and that DoFasting is a great app to use.
Review: DoFasting App - A Helpful Tool with Some Limitations
I recently tried out DoFasting, a fasting app that helps you keep track of your fasting schedule and other key health factors like calorie intake and water intake. Overall, I appreciated the app's ability to send alert notifications when it was time to start or stop fasting and to track my progress throughout the day.

One feature I particularly enjoyed was the app's integration with my health app for step tracking. It was helpful to have all my health data in one place, and the app provided a helpful little summary report at the end of each day that summarized what I had tracked.

However, I did have a few reservations about DoFasting. For one, the cost of the app came in at a higher price point than I was comfortable with. Additionally, the system for tracking calories was not as robust as I would have liked. The app did not include fast food or grocery store premade items in its tracking, which meant that I constantly had to look up outside the app to figure out my calorie count. Given the price of the app, I would have hoped this feature was included.

Overall, I would say that DoFasting is a helpful app for staying motivated and accountable during a fasting program. However, I am not sure if it is worth the long-term cost, and I plan to delete the app once my one-month goal is met.
DoFasting App Review: Great Fasting Tracker and Reminders, but Calorie Tracker Needs Improvement
The DoFasting app is a great tool for anyone who wants to track their fasting progress. The fasting tracker and reminders are really helpful in keeping you on track with your fasting goals. The water log is also a great feature because it sets a goal for you to drink a certain amount of water each day. The step tracker is also really good because it syncs with other apps, making it easy to keep track of your daily activity.

However, the calorie tracker is not as good as other diet apps. It's a bit of a hassle to log your calories manually, and it can be time-consuming. It would be great if the app had a QR scanner option that could make logging calories easier and more efficient. After all, if you're not tracking your calories accurately, you might be blowing out your calorie budget while in your eating periods, which defeats the purpose of fasting in the first place.

One thing that I was a bit disappointed about was the Keto book that I thought I paid $20 for. I haven't seen it anywhere in the app, and I'm not sure if it was supposed to be included with my purchase or not. It would be great if the app could clarify this for me.

Overall, I think the DoFasting app is a great tool for anyone who wants to track their fasting progress. The water log and step tracker are especially helpful, and the fasting tracker and reminders are great for keeping you on track with your goals. However, the calorie tracker could use some improvement, and it would be great if the app could clarify whether or not the Keto book was included with my purchase.
DoFasting App Review: Disappointing Calorie Tracking and Subscription Cancellation
I recently tried out DoFasting, an app that claims to help with intermittent fasting. While it does have a feature to track my fasting hours, which I could technically do on my own, I found that the app falls short in other areas. For example, it doesn't allow me to input specific foods, which makes it difficult to accurately count calories. Even when I tried to input generic foods, I found that some common items like roasted potatoes were not even on the list.

After using the app for just two days, I decided to cancel my subscription. I had read on multiple websites that I could cancel within three days or within two weeks, so I reached out to the company to do so. However, I was disappointed to learn that they would only refund me if the app was "faulty." Even then, they would only give me back half of the $65 I had paid.

Despite my initial hopes for DoFasting, I cannot recommend it to others. The lack of accurate calorie tracking and the difficulty in canceling my subscription left a bad taste in my mouth.
DoFasting App Review: Great Features, Unfair Policy on Auto-Renewal
I recently tried out the DoFasting app and I have to say, it's pretty good. The interface is easy to navigate and the features are helpful for tracking my fasting progress. However, there's one major issue I have with the company's policies.

Apparently, if you forget to cancel your auto-renewal for the semi-annual fee of $66, you'll only get a 50% refund. Now, I know what you're thinking - who forgets to cancel something like that? Well, let me tell you, life gets busy and it's easy to overlook these things. And what's worse, DoFasting doesn't even send a reminder email like most other companies do.

I find this policy to be extremely unfair and almost unethical. Every other company I've dealt with has been understanding when I've forgotten to cancel an auto-renewal, but not DoFasting. I ended up losing $33 because of this policy and it's left a bad taste in my mouth.

So, while I do recommend the app itself, I caution anyone who decides to sign up for the semi-annual plan. Make sure you set a reminder to cancel or risk losing half of your money. Caveat emptor, as they say.
Disappointing Experience with DoFasting: A Review
I recently tried out DoFasting and I have to say, I was pretty disappointed with my experience. The fitness plan they gave me just didn't seem to take into account my age and ability level. For example, they suggested burpees in my first week! I mean, come on, I'm not exactly a spring chicken anymore.

Another thing that really bothered me was that they wouldn't let me choose articles about foods that I actually like. I wanted to be able to build my meals around what's available where I live, but they just didn't seem to care.

The support team tried to be helpful, but they were pretty limited in what they could do. And to top it all off, the scale they sent me didn't even work! When I sent it back and asked for my money back, they just sent me a new scale instead. What am I supposed to do with that?

Honestly, I don't even use the app anymore. The scale just sits there collecting dust. I feel like I wasted my time and energy on this program, and it really set me back at a time when I needed support. I don't think I'll ever try another program like this again. It just feels like a scam to me.

Overall, I would definitely not recommend DoFasting to anyone looking for a fitness program that actually works for them. Save your money and find something else that's actually tailored to your needs.
DoFasting Review: Fasting Alone Not Enough for Weight Loss Goals
DoFasting is a program that promises to help you lose weight through fasting. At first, I was intrigued by the idea of being able to shed some pounds without having to give up my favorite foods. However, after signing up, I quickly realized that fasting alone was not enough to achieve my weight loss goals.

The program sent me an article explaining that fasting was just one part of a healthy lifestyle. To see results, I needed to drink a lot of water, stick to a target calorie intake, and walk thousands of steps each day. While fasting was a way to get my body into keto burning mode, it was not the only thing I needed to do to lose weight.

Despite the program's promises, I found myself feeling hungry and tired all the time. My blood sugar levels were low, and I struggled to keep up with the daily steps and calorie intake. However, I did manage to lose some weight by following the program's guidelines.

Overall, I would say that DoFasting is a decent program for those who are looking to lose weight. However, it is not a magic solution that will work for everyone. If you are considering trying it out, be prepared to put in the effort and make some lifestyle changes.
Mixed Experience: Review of DoFasting App for Customized Fasting Plans
As a reviewer, my experience with DoFasting was average, but unfortunately, the program did not suit my needs. While the app itself was functional and easy to navigate, I found it difficult to stick to the fasting schedule recommended by the program. However, I do believe that it may work for others who are looking for a comprehensive fasting tool.

The app presents a range of fasting options tailored for different lifestyles and goals, including intermittent fasting, time-restricted eating, and fast-mimicking diets. The app also offers meal plans and recipes to help users stay on track during their fasts.

One feature that I particularly appreciated was the tracking system, allowing the user to monitor their progress and visualize their results. The app also features articles and videos providing tips and guidance on how to stay motivated and make the most of the fasting process.

Despite my personal experience, I do believe that DoFasting has something to offer for people seeking a customized fasting plan. It's worth giving it a try and experimenting to find what works best for you.
DoFasting.com Review: A Great Starting Point for Intermittent Fasting, but Lacks Personalization
When I first stumbled upon DoFasting.com, I was intrigued by the concept of utilizing intermittent fasting to boost weight loss and improve overall health. However, after using the app for a little while, I found myself wanting more than just a timer to keep track of my fasting periods.

Don't get me wrong, the timer function is handy and easy to use, which made my fasting periods a lot less daunting. But I was hoping for more personalized advice and guidance on how to optimize my fasting routine for my specific needs. While the recipes provided by DoFasting.com were delicious, I found myself not really needing them since I already had my own meals planned out.

That being said, I do think that DoFasting.com is a great resource for people looking to get started with intermittent fasting. The app is user-friendly and provides a lot of valuable information and guidance for those who are new to this lifestyle change. However, if you're someone who's already well-versed in fasting and looking for more advanced tools and advice, you might want to look for additional resources.

Overall, my experience with DoFasting.com was positive, and I believe that it's a good starting point for those who are new to intermittent fasting. But if you're looking for more personalized guidance and support, you may want to consider other fasting resources to help you achieve your goals.
DoFasting App Review: A Powerful Tool for Health and Wellness
As someone who is committed to maintaining a healthy lifestyle, I am always on the lookout for tools that can help me stay on track. So when I heard about the DoFasting app, I was eager to give it a try.

Overall, I have to say that I was impressed with this app. One of the things that I really appreciated about DoFasting was the strong sense of accountability that it provided. The app allows you to set goals for yourself and then tracks your progress over time, which can be a powerful motivator.

I also appreciated the various features that helped keep me on track throughout the day. For example, the app includes a timer that allows you to track when you are fasting, and it will remind you when it's time to eat. This was particularly helpful for me, as I sometimes struggle to remember when I am supposed to be eating.

However, one area where I thought the app could have been stronger was in its calorie tracking features. While DoFasting does include some basic information about calories and nutrition, I found that it wasn't particularly robust or user-friendly. In fact, at times I felt like I was guessing about how many calories I had consumed or burning on any given day.

Overall, I think that the DoFasting app is a powerful tool for anyone who is serious about staying on top of their health and wellness. While I was disappointed by some of its shortcomings, I think that the app's strengths make it a worthwhile investment for anyone who is committed to living their best life.
Review of DoFasting App: Potential for Optimal Health and Fitness Hindered by Glitches and Inefficiencies
DoFasting is undoubtedly a game-changing concept that has been gaining attention amongst those looking to achieve optimal health and fitness. However, it appears that there are a few significant issues with the app that need to be addressed in order for its users to get the most out of its useful features.

One of the most frustrating issues with DoFasting is the constant locking up of the app. This can be particularly vexing when you are in the middle of tracking your meals, and the app freezes, forcing you to start all over again. Clearly, this is a glitch that needs to be ironed out sooner rather than later, in order to prevent it from being a major source of frustration for users.

Another problematic issue with the app is its inability to save the macros in the custom food that you enter. This presents a significant obstacle because it means that you cannot easily track your meals and ensure that you are staying within your macro goals. As a result, the app loses much of its value, rendering it significantly less useful than it could be if this problem were addressed.

The general process of entering food in the app can also be a real pain. It is worth noting that many users have reported that the food catalog is incomplete, which means that you have to manually enter nutritional information for a lot of your meals. This is a tedious process that can be time-consuming, ultimately discouraging users from fully engaging with the app in a positive way.

Overall, DoFasting has the potential to help people achieve significant health and fitness goals. However, its technical glitches, macro tracking inefficiencies, and the overall process of entering food into the app all present obstacles that need to be addressed in order for it to be as effective as it can be. With some work, there is every reason to believe that DoFasting can become an indispensable tool for anyone looking to live a healthier and more fruitful life.
Frozen and Frustrated: My Experience with DoFasting App
When I first downloaded the DoFasting app, things were running smoothly. However, after a while, I encountered a problem where the app simply would not let me start my fast. I tried closing and reopening the app several times, but it remained frozen and unresponsive. To make matters worse, there seems to be no way to reach out to customer support for help in resolving this issue.

As someone who was initially excited about the benefits of fasting and looking forward to using this app to help me achieve my health goals, I am left feeling disappointed and frustrated with the user experience. It's especially troubling that there doesn't seem to be any clear path for getting assistance when encountering technical glitches like this.

Overall, while I appreciate the concept behind DoFasting and understand how it could be a helpful tool for some people, the lack of reliable and accessible customer support makes me hesitant to recommend this app to others. Until these issues are addressed, I'll be looking for other options to achieve my fasting goals.
DoFasting App Review: Pros and Cons for Intermittent Fasting Goals
DoFasting is an intermittent fasting app that has gained popularity for its timer feature and reminders that are designed to help users stay on track with their fasting goals. While there are certainly some aspects of this app that are noteworthy, there are also certain areas in which it falls a bit short.

One of the standout features of DoFasting is the timer. It is easy to use and offers helpful reminders that keep fasting goals on track. The timer function is also customizable, which is a great bonus for those who like to have more control over how they fast. However, there are other areas in which this app could use some improvement.

For instance, the calorie counter on DoFasting leaves a lot to be desired. Many users have found it to be inaccurate and difficult to use. In fact, after using it for just one day, I decided to stop because I was not getting reliable information. Instead, I switched over to my fitness pal that offers a much better-calorie counting experience. This is an area in which DoFasting could definitely improve and make the app more competitive.

Overall, DoFasting is a decent app for those looking to get started with intermittent fasting. Its timer and reminders can be helpful for those new to fasting. However, the calorie counter is not up to par, and it does detract from the overall user experience. That being said, DoFasting is worth considering, but be prepared to supplement with other apps for full calorie tracking features.
Disappointing Experience with DoFasting App: Glitches, Limited Food Database, Confusing Interface
I recently downloaded the DoFasting app, hoping it would help me keep track of my calorie and water intake. Unfortunately, I found that the app is rather glitchy and not very user-friendly. Despite its clock stop/start reminders, the app doesn't offer many helpful features beyond that.

One major issue I encountered was the difficulty in tracking my calories and water intake. The app's database of food options is rather limited, and it's not easy to add your own custom meals. Additionally, I found the app's interface to be a bit confusing and unorganized, making it frustrating to navigate.

One potential solution to these issues would be for DoFasting to integrate with other health and fitness apps, such as My Fitness Pal. This would allow users to easily import their calorie and nutrient data, making it a more seamless experience.

Overall, I was quite disappointed with the DoFasting app. While the idea behind it is solid, it falls short when it comes to execution. Hopefully, the developers will continue to work on improving the app's functionality and user interface in the future.
DoFasting Review: A Promising-ish App Hindered by Limited Food Database and User-Unfriendly Calorie Logging System
Upon using DoFasting, I must say that it wasn't exactly what I was expecting. At its core, the app is essentially a timer, something I could technically do on my own. However, I do appreciate the feature that allows me to log my water intake, which is an important aspect to keep track of when fitness and weight management are concerned.

The only downside I found with the app is its calorie logging system. There seem to be hardly any products in the system, making it difficult for me to track my calorie intake accurately. Instead, I find myself having to resort to Googling the calorie amounts of the food that I eat and then logging them onto the app manually. This certainly adds an extra layer of effort and time, detracting from the convenience the app is supposed to offer.

Overall, I am not entirely impressed with DoFasting and don't know if I'll renew the subscription. It could greatly benefit from a more extensive database of food and a more user-friendly interface for calorie logging.
DoFasting.com Review: A Game Changer for Water Intake and Fasting, But Frustrating for Calorie Tracking
DoFasting.com has been a game changer when it comes to water intake and fasting. It provides effective tools to help achieve your health objectives by giving a detailed water intake schedule and providing a structured fasting approach. However, when it comes to tracking calorie intake, things can get frustrating. The platform often fails to recognize certain foods, making it difficult to get an accurate depiction of your daily nutritional intake. Moreover, the app tends to freeze up regularly, making it necessary to close the app and start over. In addition, it would be great if the platform could remember the previously recorded meals for ease of use. Lastly, more reminders would indeed make a significant difference, especially when it comes to following a structured dietary regime. Despite these downsides, DoFasting.com has everything you need to start and maintain a healthy lifestyle.
DoFasting App Review: Unreliable, Bug-Ridden, and Frustrating
When it comes to DoFasting, the reliability of the app timer is the only redeeming quality. Unfortunately, the rest of the app is filled with so many bugs that it makes it practically impossible to use its full potential. On top of that, the goal feature within the app is a complete disaster, as it appears that the only possible goal to set is to gain over 200lbs, with no option to change it. This strange glitch is just the tip of the iceberg in a sea of confusing and frustrating malfunctions. Especially considering the fact that this app requires a monetary investment, it's pretty disappointing to have such a poor user experience. With that said, there is still some minor benefit to the timer function, though it's not enough to save the app from being largely useless.
Collect Your Trust Badge
Be recognized for outstanding customer service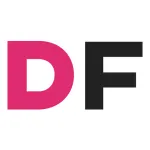 DoFasting

contacts
Website
www.dofasting.com
We are here to help
19 years' experience in successful complaint resolution
Each complaint is handled individually by highly qualified experts
Honest and unbiased reviews
Last but not least, all our services are absolutely free