XXXBlackBook.com Complaints & Reviews
Sort by: Date | Popularity
This site is completely false and has thousands of fake listings that the staff uses to contact you with phony messages from phony members.
I signed up for membership of XXXBlackbook and then cancelled my membership, First I was bombarded with crude messages from both men and women, Then my credit card was debited by someone using it on the internet. Blackbokk are the only people ever to be given these details. Not only is their site a fraud, but they participate in fraud by selling/giving away your credit card details. GET INVOLVED WITH THEM AT YOUR PERIL!
Scanned site photos and personals. Recognized many as existing on another site, HorneyMatches.com. Review of HM site showed a 100% change over in profiles in less than 6 months. Keep away from both, they are scams. Both sites use the same Credit Card processessor so they are probably operated by the same conmen. As for the above reported activity, since when do men complain about getting calls from willing women?
At 4/6/2009 2:14:24 PM I received the following unsolicated advertisement for an adult prostitution service called "xxxblackbook.com" "bertramanzalone43@live.com (4/6/2009 2:14:24 PM): <>nance<http://amber%63%2E%77s?nimurraj>hOc quintill" See screen shot 090406bertramanzalone43.jpg The URL in the IM decodes to: http://www.amberc.ws/ This site forwards to: http://www.dates-tonight.com/datesearch/ which forwards to: "http://www.xxxblackbook.com/?c=GeoListChat&r=lc143490" amberc.ws is registered thru enom.com The domain is registered with fake contact info Registrant: matt smith 318...
I maed a purchase for $19.95 and was billed an additional $1.95 and $39.95 for services I did not order or committ to. I have contacted these people three time only to continue to be given the run-around. My purchase was on Jan 6t and i am stillwaiting for them to return my money. Cleveland Williams jetfueler1@gmail.com
My name is Raymond Grohs from Houston Texas. My cell phone number is 832-267-8936. A week ago I made the mistake of signing up for female friends on a site called xxxblackbook.com. Since that time and all hours of the day and night, various women under fictious names have been leaving messages on my cell phone. I have tried everything including leaving messages with the company mentioned above to S T O P SENDING OR LEAVING ANY KIND OF MESSAGES. They have refused to stop and it goes on and on and go late night and otherwise. I beg of you to stop this activity ASAP as I am 71 and not in the bet of health. I remain very truly yours, Raymond Grohs raygrohs@aol.com
took an amount out of checking account. I had cancelled it on the same day i took it out couldn't use the site. They still took out an unauthorized amount. I have been unable to reach anyone by phone.
Recently Discussed Complaints
Consumer Tips & Tricks
Worst rating
Subjects of Wide Speculation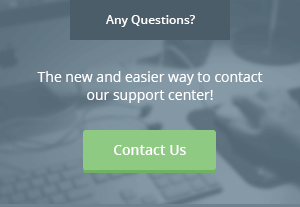 Latest News & Stories
Stay Away
Latest Questions
Latest Groups
Today's Mess-Up Photo