WeLLCare Complaints & Reviews
Sort by: Date | Popularity
I dd call may times to make sure that WellCare will pay the hospital when Gerald Dufour was in Canada in vacations and had to go to ER at the Hospital Pierre Le Gardeur. The hospital did send an invoice asking by WellCare and still waiting for the paiement. I thing that it is about time that WellCare pay The person to reach at the Hospital is Sylvie Joseph 1-450-654-7525 EXT 21130 You need to have a person speaking French the accounting at the hospital does not speak english Thank you for your cooperation Patient name Gerald Dufour Policy # FL099 Plan 80840 RxBin: 603286 11793103 You need to do somehing about it or I might to have to take further steps to protect my interest
iam support to be on wellcare but i can't used it, for a doctor, a dentail or to get my med. wellcare 1-866-4823361. wellcare worker not customer ser. they don't know too much about the company they keep saying that they can call my doctor, my dentist even my drugstore. i try very hard not to laugh. one of the guy sound like he were kind of sleeper. i had to repeat and repeat spelling thing for him. i have put in every complaint that i can, because they don't how to solvr problem oh, yes they alway want to know what kind of med. you take. these people is getting pay for nothing...
All consumers out there, beware of the insurance you sign up for! We all know insurance companies are making more of a prescense these days. They are dictating medical care and putting Practices out of business. I have been in the medical field for 15 years now. My frustrations with insurance companies have grown throughout the years, from a business perspective and from a personal perspective. My grandmother had survived for 10 years with Mutiple Myleoma cancer, until the day Medicare Prescription D program came about. Suddenly the drug that had been keeping her alive wasn't covered and...
Medicare told us Daniel would begin coverage on 1/1/2010. Connected us to Wellcare to enroll in drug coverage. Medicare told us later Dan would not be covered until 7/1/2010. Tried to disenroll in Wellcare but Wellcare will not disenroll us. Daniel does not use prescpription drugs. We do not want WELLCARE now or EVER. Governement programs do not work.
Recently Discussed Complaints
Consumer Tips & Tricks
Worst rating
Subjects of Wide Speculation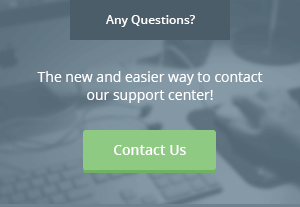 Latest News & Stories
Stay Away
Latest Questions
Latest Groups
Today's Mess-Up Photo