Treasure Coast Readers Inc. Complaints & Reviews
Sort by: Date | Popularity
I was called about receiving magazines but was not able to cancel, even though I asked to speak to someone who can. They had my name and address as well as my card number which they were charging 39.99 for magazines that I did not receive. I found the number on my account statement and called, and after listening to a long message and being disconnected 3 times I was finally able to talk to someone who canceled my subscription and refunded my money. I then received another phone call from the same business about getting magazines. I was transferred to a supervisor and when I explained that I...
Company will not stop withdrawing money out of my account, even after I have cancelled numerous times.
A guy called me on my cell phone asking to sign me up for 1.00 magazines...I told him no and he continued to ask me...I asked to make sure it was for just 1.00, he said yes...I called the next day to tell him I didn't want the subscription and he said " no problem". Two months later, thinking everything was taken care of, a women calls me to tell me I owe two months, after receiving nothing at all in the mail. She said there are no men there, only women and that the only way to cancel is with the welcome package form. I never received the welcome package or anything else!!! She kept...
Those people were calling me and harassing about subscribing with them to receive magazines from them. They sent me a contract with I should sign, I did not signed a contract, I sent back the cancellation form. After couple weeks I get charge on my account for the magazines which I canceled. Once I saw that on my account I reached for my phone and I called them, the female representative told me that they did not received the cancellation form and I was told that I could not cancel my contract any more that that form was my only chance (such a scam). She also advised me that the publisher...
Dear Treasure Coast Readers, Recently I received from you a bill for $159.80 with the threat of $40 penalty for late payment. I have no intention of paying you for something I don't owe you. You know better than I that you are nothing but a scam: lying, harrassing and lying some more. Not only you bought or swapped my name, and presumably my credit card number with some other journal company but you had audacity to call me and announce that you are my NEW periodicals company. I am very gullible, I admit, so I trusted your words and I ended up paying four companies their dues. When I...
Recently Discussed Complaints
Consumer Tips & Tricks
Worst rating
Subjects of Wide Speculation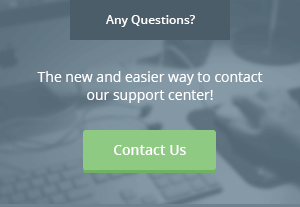 Latest News & Stories
Stay Away
Latest Questions
Latest Groups
Today's Mess-Up Photo