Transam Associates Complaints & Reviews
Sort by: Date | Popularity
I was sent an email from Transam Associates through hotjobs.com. I thought it was legit at first. Just do the sample dictation and they will pay for you to be trained and get you a job and you make slots of money. Right? Well, I am in sort of a desperate spot so I thought, wow, at least I can do somethin and from my home to make some money. Weel I started thinking that this sounded too good to be true. I typed in Transam Associates and found this site wwith all sorts of good information. Like they say, "If it sounds too good to be true, then it is!!!". No company I have ever worked required my...
I almost got scammed by this company just this week. I received an email earlier this week about Medical Transcription Training and they asked me to transcribe sample Dictation, which I did and sent it back. The first email was sent by someone named Kimberly Carson. Then I got a second email from the same lady with instructions to fill out the personal information and this email said I will have to buy the software and some books and the training would take several months to one year. Then at the end the signature said Kimberly Carton instead of Carson. That right away raised a flag in my mind...
Attention all recession clobbered, out work, just trying to make the bills get paid people out there, I got ripped off, and it could yhappen to you. I made the mistake of signing up to be trained to become a Medical Transcriptionist with these people, if you can call them that. the people running Transan Associates are, surprise surprise, SCAM ARTISTS! Like many others out there, I was searching for a way to make an honest living at home through the use of my computer and was contacted by Transam Associates via a Yahoo Hot Jobs Alert. These sub-human blood suckers offered me free training to...
I almost fell for this, but I did not and I am so pissed at them for preying on desperate unemployed people across the USA! Here is what I have found out so far about the companies and the owners of this scam: Transam Associates 3433 Lithia-Pinecrest Rd. Ste. 303 Valrico, FL 33594 Tel: 813-681-4610 or 813-657-4130 Fax: 813-571-7101 This company is owned by what looks like a husband and wife team: Alan Loehr and Linda Loehr Here is how their fraud scheme works: 1) They look for people in need of a job, usually they get leads from either leads from ads they make on the internet or from direct...
The complaints are true! I found Transam Assoc on Beyond.com which is supposed to help you find jobs. I'm from the Central Valley area in California. I am a real person, a wife and mom looking for legit work! This is the email I received: Hello Thank you for sharing your ''Beyond resume'' so we could contact you through this job alert about a work at home job. Transam Associates provides precise medical transcription of voice files that doctors dictate for hospitals, clinics and doctor offices. Transam Associates also conducts its own training program that prepare...
The poor reputation of Transam associates is now everywhere on the web. Not only do the cheat and rip people off their money, they have audicity to insist on being legit while the truth is that so much factual information has accumulated against them, that doing so only makes them look like silly SCAMMERS. Their goal is to get $490 off your wallet for supposedly FREE training and a GUARANTEED live work, making people go thru tedious trainings for months without really putting them into real live work situation. Please whoever reads this... do NOT fall for $290 MT software, it is not a real...
I actually found this job on yahoohotjobs.com which would make one think it is legitimate. Wrong-they emailed me repeatedly asking me to do a sample dictation for them which I did. Then they said all you have to do is read the agreement and then we will start your training today. In the agreement it says you have to purchase the software, which I know many transcriptions who have done that. So I started chatting with their so-called live help center. I asked for references from Doctors whom they transcribe for and testimonials from employees. The chat person said 'I'm sorry we cannot...
Recently Discussed Complaints
Consumer Tips & Tricks
Worst rating
Subjects of Wide Speculation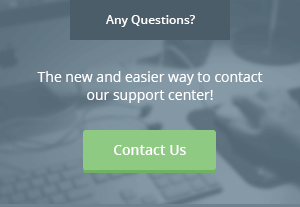 Latest News & Stories
Stay Away
Latest Questions
Latest Groups
Today's Mess-Up Photo