Top Choice Digital Complaints & Reviews
Sort by: Date | Popularity
In December 2008 I made an online purchase from Top Choice Digital for a digital camera. The cost of the camera was $200. The website stated that I would receive a confirmation for the purchase. After approx 3 days I did not get a confirmation and could not contact the company by phone so I purchased the camera from another vendor. Imagine my surprise when the camera arrived without a confirmation on December 26th and was charged to my credit card. I tried several times to reach the company to no avail. Finally on Feb 6th I spoke with someone who told me it was too late to return the product...
I ordered a computer on 12/11 on the topchoicedigital.com website and still had not received a confirmation, so I called today (12/14). What a mistake. Clark the alleged supervisor was obnoxious and would not look to see if my order had been received or was processing. I made the mistake of not writing down the transaction number on the confirmation page, and he told me that it was not his fault that I didn't know how to use my computer. He was insulting and would not allow me to speak with anyone besides him. I told him that I was cancelling any order (duh! what an ###). And then I found...
I ordered a canon camera and lens from this website. Although, I had never done business with TopChoiceDigital.com before, the price was very good. A few days after placing the order, I get a call from topchoicedigital asking me if I wanted to purchase some accessories to go with my camera... my answer was "no". They asked me if I wanted to insure my order, again my answer was "no". Finally, they said they would have to add a 6% handling fee to my order. At this point I told them to cancel my order. In hind sight, they wanted me to cancel my order. If a customer--or sucker--is not going to...
SCAM ! I ordered a camera online and 2 days later i was asked to confirm the purchase by phone. When I called they "gentleman" said they are going to ship the camera at higher price as this includes "standard insurance". I rejected and said that I am paying only the price that I had at check out. Same thing happened when I tried to buy similar camera form Broadway Photo and HD Camera World and the person at top choice digital new about it. So it same scammers behind several on line retailers who are nothing else but fraud and time wasters. I tried to post negative review at www.everyprice.com...
Recently Discussed Complaints
Consumer Tips & Tricks
Worst rating
Subjects of Wide Speculation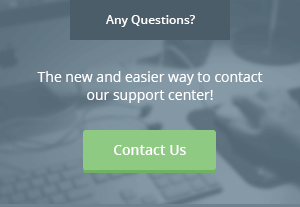 Latest News & Stories
Stay Away
Latest Questions
Latest Groups
Today's Mess-Up Photo