Spark Energy Complaints & Reviews
Sort by: Date | Popularity
I bought a house, and according to my purchase documentation I was with EDF. Months into it, I receive a letter from Sparks, I went to their web-site and at the time they had such an incredibly unprofessional web-site (they've improved it tremendously since then) with two pages of static info and copyrights from 2 years ago that I decided this is a hoax - I replied to their e-mail, got an automatic NOT DELIVERED reply and just disregarded the whole thing. Months later after more letters I realised they are a real energy company and I was indeed signed up with them. It took me literally...
My consern is with the business practices of Spark Energy, Houston TX who is a supplier through Nipsco's alternate gas supplier program. Specifically, Spark Energy's business practice is to quote new customers a competitive rate which is portrayed as a typical monthly rate, then charge double to three times Nipsco's rates after 2 months. My eperience is summarized in the following narative: Spark Energy telephone canvases a market offering 8% savings over Nipsco's price month to month on a variable rate. They say "Try it for 6 months and we'll show you how much you can...
Moved into my new property in november 08 and was advised to go with spark by my letting agent lobster lettings so i did. i didnt get transfered over from the previous supplier for 4 months during this time i didnt know i was with eon.. so i got my profiled direct debit in feb 09 and was told id pay average of 40 pounds a month which as a disabled guy with kidney failure and sleep appnea thought was good . they took the payment out of 40 poundsand then told me id used 1000kwh in 1 month at a total of 150 pounds (plus the 40 id paid already) i live in a 1 bed flat and only use the tv and...
I was told by Sparks Energy that they would reduce my 1st two bills by 8% and then they would shop the market for the lowest price per kwh. They lied, my bill was not 8% less the 1st two months (it was less but not 8%) and then the 3rd month they charged me .1314 per kwhand BGE is .1003 per kwh!!! When I called their customer service they said there wasn't anything they would do, so I dropped them. However, I am still being billed by them for a month until BGE reads the meter again! I just shopped the market myself and switched to Dominion Retail which has a rate of .0919 per kwh until December 2011.
I had to make payment arrangements for a bill during the summer that was more than twice my normal rate due to A/C problem. I called and made the arrangements with Crista Elda (832-200-3770) and she suggested that I make a payment of 50% of the bill of $763.56 ($381.78) on the normal due date and then make another payment of $381.78 a couple of weeks later, I agreed to the plan. Instead Spark debited my account for the full amount $763.56 on the due date. This caused me to have over $600 in overdraft charges and late fee charges. I have called over 15 time in the last three weeks to find out...
Recently Discussed Complaints
Consumer Tips & Tricks
Worst rating
Subjects of Wide Speculation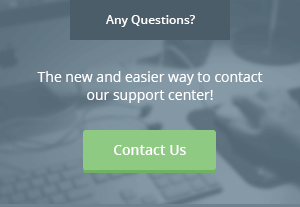 Latest News & Stories
Stay Away
Latest Questions
Latest Groups
Today's Mess-Up Photo