Smart Shoppers Savings Club Complaints & Reviews
Sort by: Date | Popularity
I never ordered anything from this company, but started receiving magazines in 2012. They kept charging my debit card, which I hadn't divulged to them. I then had my bank change my debit card. That is when I started receiving threatening phone calls requesting ridiculous sums of money. i had already canceled the magazines directly through their subscription departments, so I wasn't receiving any magazines until three weeks ago. Then I started receiving Motor Trend. I have sent one email to the editor to discontinue sending me Motor Trend, but it obviously hasn't been acted upon...
I received a phone call that if I joined the Smart Shopper Savings Club, I would receive a $100 Target gift card in my information packet. I was charged $3.95 for the first week. I was charged again the second week. I called to say that I had not received a packet and wanted to cancel the membership and receive a refund. They talked, talked, talked, talked, and said they would send another packet. I waited another week. No packet but another charge. When I saw the 4th charge on my account, I called again to cancel. They talked, talked, talked, made offers, blah, blah, blah. I asked SEVERAL...
Charged my debit card $94.00 for $50 target card they said I ordered-bank said to call them direct only they could not give me a merchant name just the number 877-744-3379. Rude person-reps several companies-needed my personal info (which I would not give) to pull up my account (which I did nit sign up for) Finally she stated she found "my account" under my name (which is all I would give her) Told her to refund my money-put on dead air hold for over 5 mins then stupid piano music then disconnect. I called right back-got stupid piano music for over 15 mins waiting for next avail CSR- then disconnected. Got another number going to try next (877-735-2393) but everyone beware this place.
Recently Discussed Complaints
Consumer Tips & Tricks
Worst rating
Subjects of Wide Speculation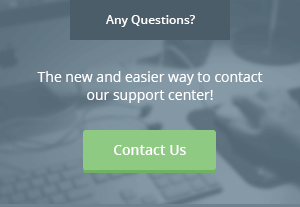 Latest News & Stories
Stay Away
Latest Questions
Latest Groups
Today's Mess-Up Photo