Signtronix Complaints & Reviews
Sort by: Date | Popularity
We are a garden center located in Jacksonville, FL. We wanted to put up a LED sign in front of our nursery and Gary Hoelein was our sales representitive. We met with him and gave him some plans of what we wanted done and we gave him a check for $1204.00. He said it was just a deposit, but that he wouldn't cash it until our plans were finalized. He sent us back the plans completly different than what we discussed and the price was way different. He also cashed the check two days later. We don't want anything to do with them anymore, we just want our deposit back for the sign we never got...
When you Sign the contract. The salesman knows, that you're not going to get, the sign that you agreed on. It, s a scam!!! When you try to go after this Co. you'll have to go to calif. Hire an attorney there, and go to Calif. court It's nothing but a scam. If a salesman shoes up at your door, Call the LAW ... If he tries to leave get his lic.number off his vehicle. Then call the LAW. And file a report on this individual. There's so many people that has been scammed already. I just run into another guy today that they ripped off.
Chuey said he was from signtronix stopped by my place of business and made a sales pitch for an outdoor sign for my business. After going thru all this we ask for him to please leave a business card and the quote because I was very interested but had to discuss it with my partner and get with him later that day or the next and he got angry took everything and left. I called the company off the internet and was told that they have 250 reps nationwide and cannot keep up with them. I was also told that their sales reps did not carry business cards and if you did not sign then contract then and...
I leased a sign from Signtronix through Northern Leasing. The lease was for 24 months. The lease was signed December 5, 2005. Monthly payments were taken from my checking account for the 2 years. After the lease terminated, January 15, 2008, Northern Leasing took another monthly payment in the amount of $169.84. The buy-out amount for the sign was $243.55. The Asset Management group called me today (March 28, 2008) say I was delinquent on my payment - I put a stop payment order with the bank not to allow any further withdrawals. I am willing to pay the balance of the buy-out amount $73.71, but got so upset with them, I hung up phone and thought to check on their business practices!! Alas, It's not just ME.
Recently Discussed Complaints
Consumer Tips & Tricks
Worst rating
Subjects of Wide Speculation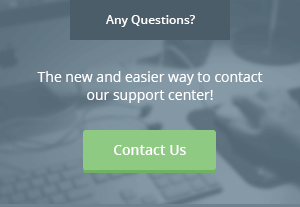 Latest News & Stories
Stay Away
Latest Questions
Latest Groups
Today's Mess-Up Photo