Regional Yellow Pages Online Complaints & Reviews
Sort by: Date | Popularity
On Friday, Dec. 3, 2010 I received a phone call from a lady about a 200+day pass due bill. I had never heard of it, had not received a bill and certainly did not approve this listing. With the economy we have now I am not approving anything that is not necessary, and I certainly would not approve this when I already pay At&T for this service monthly. Why would I need to pay this kind of money to someone else for that service. I do not appreciate being called everyday about this. I now consider this harassment. I do not want to be contacted by this company ever again.
All the complaints sound exactly like mine. We received a call from this company verifying information. My studio manager answered questions thinking that this with AT&T/SW Bell. We had been cancelling all our yellow page print advertising & she thought it was AT&T. Now we get a call from ACA Collection Agency saying we have not paid the invoice. This company is not associated with AT&T or Southwestern Bell. I do not intend to pay this bill. I would be interested if anyone has made progress on reversing the bill.
Received call from ACA Recovery "collecting" for the Regional Yellow Pages Online for advertising we supposedly authorized in a phone conversation last fall. I asked for a signed written authorization, but was informed quite rudely that we owed based on a recorded conversation. They have threatened that this will have an adverse affect on our credit rating. I am so tired of all the time honest business people need to devote to fighting scam artists!
We received a letter in the mail from A.C.A Recovery, Inc dated 5/17/2010 and it was addressed to a store name and location that we closed in September 2007. Upon calling the collection office I was informed that we owed $604.95 for the past year's online sevices from Regional Yellow Pages Online. We would never have authorized such a charge over the phone in 2009, as the business had been closed since 2007! We have an additional and separate store next door and we transferred the phone #. The collection agent named Jim Murphy, told me that he had a recording from the person in my...
I initially recieved a call from RYP regarding an outstanding ccount two months ago. After saying "yes" to a number or questions that they told me I "had to say yes to" I was suppose ot get an invoive in the mail that would allow me to cancel it. I never recieved a thing and now they are calling me telling me I owe them almost $500.00 and it is going to collections. After asking for the copy of inital agreement of listing they only sent me a copy of the invoice, because there is no agreement of course. I knew I should have not said yes to anything at the time but I was in a hurry and just...
I recieved another phone call from theses IDIOTS today. When I started asking questions...this douche bag could NOT answer them. I asked him to tell me EXACTLY what this company did for my business. He ignored that question...and played back some conversation where I "supposedly" accepted their terms for an online registration... I asked him to tell me when the LAST statement was sent to me...he couldnt even tell me that! When I asked this IDIOT to send me all the legal paper work of the entire YEAR contract I supposedly entered into...he sent me a document pretty much stating what I OWED...
In October 2009 a representative from Regional Yellow Pages Online contacted our business to discuss listing our business on their web site. An employee from our store said that she did not have authorization to subscribe to the service and that only the owner of the store can do that. She asked that information be mailed to us. After the sales call they said someone would be calling to verify the information. When we received the call our employee was asked if it was OK to record the call. She said yes and thought she was authorizing the information to be sent to us in the mail. Then we...
same complaint --- i recieved several calls saying i owed for advertising when i never authorized this company to perform any services for me --- they played a tape recording of a young high school girl who works in the afternoon saying yes we would pay the bill if we owed it --- she is underage and i do not owe a bill --- the can produce nothing saying we ever entered into any agreement for these services ---- now they are warning they are going to turn my account over to a collection agency
Received a notice from A.C.A. Recovery, Inc. stating that my account from Regional Yellow Pages Online had been turned over to them for collection. I never authorized any business from Regional Yellow Pages. They played a very suspect tape with the voice of my ex-office manager supposedly authorizing this. Each answer on this tape had a tremendous pause between each answer, not a normal conversation. I called her and she said she never authorized anything as she kne she did not have the authority. This collection agency claims I owe over $600. I have never received a bill from Regional Yellow Pages that I am aware of or I would have definately disputed it at that time. I am going through legal channels now.
Recently Discussed Complaints
Worst rating
Subjects of Wide Speculation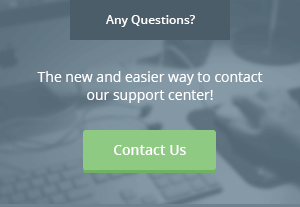 Latest News & Stories
Stay Away
Latest Questions
Latest Groups
Today's Mess-Up Photo