Pure Green Coffee Complaints & Reviews
Sort by: Date | Popularity
Ordered the Pure Green Coffee product through a website. After 4 weeks I had no results so I returned the product. After I did not receive a refund I tried the phone # and get an error message. I then tried to find the site and do not see it. Contaced my credit card company and they are investigating further!
Tried this product for 4 weeks and found that it did not work at all as they had said. Went searching for the website on the Dr. OZ site and was not there any longer. Searched for it on the internet and to my surprise there were so many that I could not quite figure out which one it was I had purchased the product from. The order confirmation they had sent to my email did not have any information on how to get in contact with them or the name of the company. Finally when I did get a good working number, I was able to speak to a sales rep who agree to refund me half of the money we spent on the...
I have ordered Pure Green Coffee from the website advertised by Dr. Oz. I have received two bottles of "Pure Green Coffee". The phone number on the bottle 888-497-6012 and the website QuestLabs.net. The web does not exist. I tried this supply for three days, and it really upset my stomach (the problem I have never had before), so I decided to return the supply and get a refund. By that time I had an email from the "company" a copy of which you can see below. Since I could not get any address over the phone I sent an email, asking to provide me with the return address. I have never get any...
I purchased this product to take off 5-10 pounds that I haven't been able to shed, no matter how much I exercise. I liked that Dr. Oz had endorsed the product. I have diligently followed the instructions for approximately 8 weeks, changed my diet, drink plenty of water, and have seen absolutely no results - with the exception of gaining a couple of pounds. What a disappointing product. I trusted the product because Dr. Oz endorsed it. I will not make that mistake again.
Product touted by Dr. Oz; ordered; did not work; telephone non-working; website non-existent. Company is a scam; product is a scam.
Recently Discussed Complaints
Consumer Tips & Tricks
Worst rating
Subjects of Wide Speculation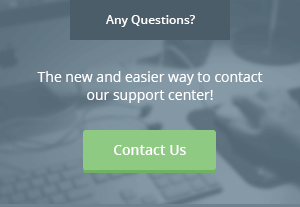 Latest News & Stories
Stay Away
Latest Questions
Latest Groups
Today's Mess-Up Photo