Mamas and Papas Complaints & Reviews
Sort by: Date | Popularity
i brought a stroller from asda a mamas and papas make it is only 2ndhalf months old 4 my 8mth old son who was only 6mth at the time it stated from birth as we started 2 use the pram it felt a bit funny bt thought because its new it could b that bt then we noticed that evry time we laid our son down the pram would bend in nd it was gettin worse contacted asda bt with no reciept no refund could b given as no proof ov purchas then we started 2 notice the wheels were sitting right nd was barley swiveling propley nd was not sitting right nd the back wheels had worn down dramatically 4 the length ov...
I was given a highchair as a gift before my child was born. By the time we used the highchair it had already been 6 months. When we opened the highchair, sides of the highchair was falling apart. We visited the store where it was purchased with the gift receipt, which still had 4 months left of the warranty. The manager of the store would not replace the highchair but offered to send the highchair to head office were it would be repaired and returned back to my home address. In the meantime I was not offered a loan high chair for the inconvience. After waiting for over a week for the...
wanted to try and rise a complaint about a mamas and papas pushchair i purchase from argos in goole where i live it was £99 it was bought last august september time 2009 i have lost my proof of purchase the buggy is very unsteady the wheels feel loose and the frame feels flexi for a buggy at £99 you expect something at is solid and sterdy i have had cheaper buggys and they have done the same (broken) thats why i went for something more expensiver. my son is only 1 so its not as if he is too big for it i dont have any pictures cos its not actually broken (yet) it feels very unsteady when pushing.
Recently Discussed Complaints
Consumer Tips & Tricks
Worst rating
Subjects of Wide Speculation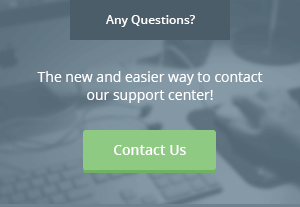 Latest News & Stories
Stay Away
Latest Questions
Latest Groups
Today's Mess-Up Photo