Juvesiio Complaints & Reviews
Sort by: Date | Popularity
I ordered 2x Sample products and was informed that the charge would only be for P&P. Received delivery when away on holidays and on return discovered a charge of £87 taken without permission from my credit card. Called the company today 10.06.15 and was offfered a 50% reduction I held onto the products. I refused and was subsequently told that I would receive a full refund if I returned both products to an address in Sweden. Wondering if this is advisable as they will have my money and the products.
i used juvesiio serum that was recommended for sensitive skin i only used it twice my face is destroyed its so bad its still peeling a month later it still burning me my gp wants me to go to the hospital but as im disabled with multiple sclorosis i ts not easy for me to be waiting in ques for hours on end im so ashamed to go out i will be going to a solicitor on tuesday 7th of april
I too filled out a questionaire the was offered a free reward. I was stupid too and gave them my details to pay for postage, 1 sample recieved then over next 3 months 3 lots of £87 taken from my account. Phoned and was put through to call centre in india, they tried to blackmail me by saying they would refund one lot of money but not if i took legal action to try and get the rest back. Asked to speak to manager, put through to some one else who just repeated all the same things. It was very interesting to note the reaction when i told them i was recording the conversation. They stated that they...
I was shopping online with COS in Feb/March a feedback form popped up, reportedly looking like it was part of the COS site, asking me to fill out a couple of questions/short survey to trial a new Anti Wrinkle Serum. I thought it was a bit odd that they asked me for £1.95 for postage and packaging to send out the product, but having already done the survey I foolishly entered my details. On checking my credit card statement I discovered that in addition to the £1.95, they deducted th£87 from my account in April 2014. At no time did I tick anything, there was nothing in the...
Pop up advertised free Juvesiio Anti Wrinkle Cream. I gave name and address and then was asked for £5.95 postage. I stupidly gave my debit card and went away my holidays for two weeks. When my bank statement came in they had taken £5.85 then £87 on March 2014 then £87 on 17th April. I received on free sample. You cannot get them on the phone as they always say their has been a computer error... I have received on FREE sample ... I emailed them and was asked to send account number etc. I had only received a letter inside the small parcel headed Juvesiio not saying anything...
17.04.2014. This company has withdrawn £87.00 from our account. We don't know the company and we have never got a product from this company. Where/what do we do to get our money back? Kind regards Gerda Grundt .19 grange court. 1 wood street. Chelmsford CM2 9FA. UK 0044 7802 201 453 grundt.gerda@gmail.com
Like for many others this company offered a free sample of their beauty product with only the postage of £4.95 to pay via my giving my bank details. 3 weeks later £87.00 was taken from my bank without my known authorisation.I am now requesting the refund of this amount as my legal right under current U K legislation.I await their response.
Juvesiio took $114.95 from my account without authorization. I'd like to file a complaint against them. What a scam! They KNOW that it looks like you're only spending $4.95 for shipping and handling for a trial. They are RIPPING OFF innocent people.
Recently Discussed Complaints
Consumer Tips & Tricks
Worst rating
Subjects of Wide Speculation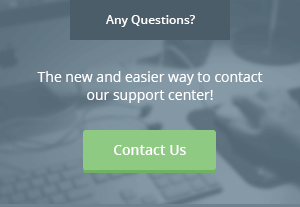 Latest News & Stories
Stay Away
Latest Questions
Latest Groups
Today's Mess-Up Photo