JobNab Complaints & Reviews
Sort by: Date | Popularity
Received a text message that said "Hi Julie, based on your resume, you match a job I'm filling. Register at jobnab.com and we can discuss if you're interested." I usually check these out before doing anything, but I'd been in contact with someone I worked with years ago, and mistook this number for his. PLEASE do not sign up with these guys, they just want to steal your personal information!
I started "working" for this company about 2 weeks ago. I was thrilled to be helping my community by helping people find jobs ... what I found out that this company (www.jobnab.com) is linked to this company (http://www.internet-company.com/) which is linked to THIS news report (http://www.youtube.com/watch?v=EjtIoWL8mhM) and many others~ BEWARE!
To JobNab: The unsubscribe link at the bottom of your emails is fake. It takes the user not to a page at which he enters his email address to be removed from JobNab's mailing list, as is usually the case with such 'unsubscribe' links, but to JobNab's home page. I didn't want to create a second account; I wanted you to stop emailing me and get my information off your servers. It appears you have no direct way of doing that. Before you respond with another of the canned, passive-aggressive, completely disingenuous 'apologies' I've seen on other threads here...
Hello, I have recently applied for your websites job search services and I am having some issues with trying to apply for the jobs that I wish to have. If click on the 'Apply Now' link it sends me directly to a 'The page cannot be found' window. And it isn't just for that one job that you have listed either, it occurs on all the others I wish to apply for. Assistance would be appreciated, please. Thank you! If you need to contact me to discuss this matter here is my email: rickiabland@yahoo.com
I need some help again. This has been going on for a over a week now and I have altered my schedule, paid money for babysitters to watch my kids and every time I schedule a time for training something goes wrong. When I am asked to do something to help get training for the job scout position, I do it then for some reason it either doesn't work or the instructions I was given are wrong or it's for 2 hours and I wasn't aware of the how long it would be so now I have to schedule for another babysitter and alter my schedule again. I could really use some help here that is going to...
In the future, if you need assistance using our website or applying for a position with the company you can post on a Facebook page we specifically set up to openly deal with technical or customer support issues. http://www.facebook.com/JobNabCustomerSupport If you have a question or concern, post it on our wall and we will respond within one business day. Thank you for your desire to find out more about JobNab. Thank you.
I received the same email you are all talking about but I have already completed the additional info on JOBNAB... my problem is, how do I get my info off their site??? I do not want all my details floating around being sold from one to another... Please help!
Recently Discussed Complaints
Consumer Tips & Tricks
Worst rating
Subjects of Wide Speculation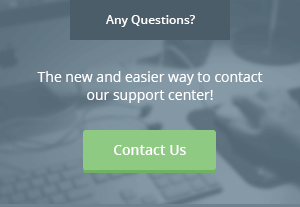 Latest News & Stories
Stay Away
Latest Questions
Latest Groups
Today's Mess-Up Photo