Indian Postal service Complaints & Reviews
Sort by: Date | Popularity
Sir, I sent a registered letter from U.S.A. on the 11th August 2009 to Kolkata India.The registered letter number is RE192087887US. I found out by the tracking number that it left from Newyork, USA on 15th August at 7:15 AM. However it has not reached its destination till today(4th September 2009).Can India Postal Service help me tracking that letter. Thanks Shyamal Roy U.S.A.
Sir, My Speed post No-EF026081219IN has been booked at Vishweshwaraiya Bhawan, Post office, Punaichack, Baily Road, Patna. This post has not been delivered to Mr. B. N. Kishore, at Siwan (Bihar) till today. Kindly enquire and inform me earliest. Yours, Sunil Kumar Pathak PRO to Dy. Chief Minister Govt. of Bihar Patna. M-09431283596 Email - skpathakpro@indiatimes.com
I am S. Sivaraja Mohan working with an esteemed Company in Yanbu, Saudi Arabia. On 7th May 2008 11:07:13 AM, I had sent one Parcel (Carton) to India thru Saudi Postal Service (EMS Al-Bareed Al-Muntaz) and the Airway Bill No. CP352000300SA. The Post Office authorities said to me that, it will be reached within 10–15 days. But, till date (07 July 2008) not yet reach in the below address. Moreover, so many times I enquired with the Post Office (Yanbu Al-Sinayah Branch, Saudi Arabia) concerned staffs, but I did not get any positive information and they could not able to find out the parcel...
We had a 20 kg package filled with goods worth 25,000 RS was coming from India, Madras. We did receive the package but the package was empty, and ripped open before we laid our hand on the package. This was a registered mail and this box was just left at the door and we never had a chance to sign any documents. Please let us know the right way to claim this money back from Indian Postal Service. Thanks! Regards Mahesh Suddhala Thanks!
The indian post sucks...My parents mailed my DL from Bhilai to my office in Bangalore ,using Speed Post of Indian Postal sevice.But its almost 3 weeks I have not received it. To experiment the service of Indian post ,I tried to send some post cards to my office in electronic city,but unfortunately these post cards have not arrived yet. What I can make out is that Postman are afraid of gettin into office premises esp if its a IT park.I dont know the reason.These people are not even bother to return to the senders address if they cant deliver to destination. On the other hand the courier guy...
Recently Discussed Complaints
Consumer Tips & Tricks
Worst rating
Subjects of Wide Speculation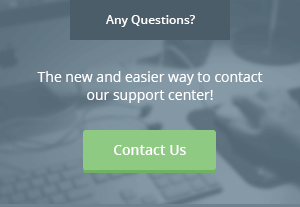 Latest News & Stories
Stay Away
Latest Questions
Latest Groups
Today's Mess-Up Photo