Gold Key Resorts Complaints & Reviews
Sort by: Date | Popularity
. We had been told that we were signing for something that we did not obviously agree to or have the intention of signing for what or what we ultimately asked to buy which was week 45 at Turtle Cay resorts from Gold Key Resorts. We purchased after hours of questions about how we felt about giving an "opportunity" to our family, about how he knows Va Beach meant something to us, and the run around of how the salesman Sean Fraley did the same kinda purchase for himself, it was told to us from him to be "easy and great." Once again we were under the understanding that we would be able to vacation...
on august 14th i spoke with representative kurstin kerby and scheduled 2 payments with her 1for august 31st and the 2nd for september 14th. on september 28th kurstin took it upon herself to process a payment i did not authorize. i called her and asked that the funds be put back in my account because it was unauthorized and since she could not help me she transfered me to supervisor micheal daniels who basically called me a liar refused to help me and also refused to transfer me to his supervisor i feel very violated and i do not trust them with my banking information anymore they took part of...
My husband and I bought a timeshare for week 27 at Ocean Beach Club in 2004 and have only been allowed to use it once which was in 2005. Through these very difficult economic times we have had chronic delinquencies since 2006 when my husband lost his job. Although we have been late with other accounts: mortgages, car notes, etc.. we still have had use of whatever was purchased i.e. home, car etc with payment of late fee, added interest, etc.. Gold Key has automatically foreclosed on our deeded week multiple times without due process, They almost destroyed my sons plans for his honeymoon last...
Gold Key refuses to acknowledge my timely cancellation letter for their time share. They showed us a luxury time share, even a Penthouse. After they pressured us for nearly five(5) hours, I signed a contract for a time share which they did not show us, but said looked like the one we saw. Totally the opposite! Sent a Certified cancellation letter after getting back home seven(7) days after signing. Gold Key refuses to accept the cancellation. They are also threathing to garnish my wages and report me to the credit bureau.
Recently Discussed Complaints
Consumer Tips & Tricks
Worst rating
Subjects of Wide Speculation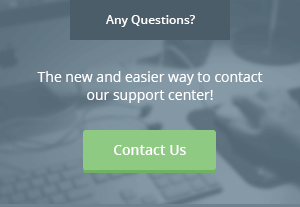 Latest News & Stories
Stay Away
Latest Questions
Latest Groups
Today's Mess-Up Photo