Georgia Department Of Labor Complaints & Reviews
Sort by: Date | Popularity
The Atlanta office is full of rude people. No one can give you a straight answer or they lie to you about whats going on. They take there time doing paperwork and making decisions on files. They dont care about the people that file. I hope that one of them has to file for unemployment at some point just to see how bad they treat people and how uncaring they are in the Atlanta office. Of course nothing will be done because thats who they are.
I am a taxpayer that has Unemployment coming out of every check I get paid, and I get fired from a job because of an Emergency Situation with my daughter. They denied me unemployment benefits because of this. So, what is Ga. Dept. of Labor saying to the parents that work, the single mothers that work and have children and the single fathers that work and have children? That if an Emergency comes up with our kids - OUR KIDS - AND IF WE GET FIRED BECAUSE WE HAD TO MISS WORK BECAUSE OF THIS EMERGENCY THAT ANY AND EVERY EMPLOYER CAN FIRE US AND GA. DEPT OF LABOR CAN DENY US BENEFITS? REALLY? I...
On 8-27-10 I went and filed for UI. On 8-30-10 a determination for benefits was made and mailed out to me. After receiving my benefit Determination letter DOL-411 I realized that it was NOT CORRECT. Wages from my last place of employment equaling two quarters for the 2010 calender year had NOT been included and the first quarter wages of 2009 calender year from a different job had also not been included. I filed an appeal on 9-8-10 requesting a IN PERSON Hearing and never received one. On 9-15-10 I received the Claims Examiners Determination DOL-442 stating I was approved for benefits yet...
They handled my claim incorrectly and filed against the wrong employer. The GA Department of Labor has no way to file a claim and correctly list a employer with PRN employees. They have filed the claim against the wrong company and I have never gotten my payment from my ex employer and they actually filed against a company that I am working in a PRN status for. They have basically screwed up everything and I am the one suffering the concequences of they incompitence. The Manager also refused to speak to me after she screwed my paperwork up and I feel that this is grounds for dismisal.
Recently Discussed Complaints
Consumer Tips & Tricks
Worst rating
Subjects of Wide Speculation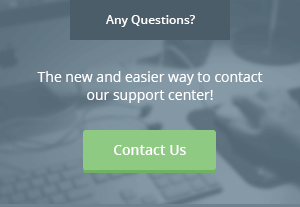 Latest News & Stories
Stay Away
Latest Questions
Latest Groups
Today's Mess-Up Photo