First Health Part D Complaints & Reviews
Sort by: Date | Popularity
I talked to someone when I picked this co. For my Part D drug plan. I had them take my monthly payment out of my SS check. I even called back a month later when I received a late notice to verify that my payment was taken out of my check. This was verified. Several months passed and I receive a past due notice that payments haven't been made for several months. I don't want to lose my drug coverage, I tried calling the phone number for customer service and have been unable to get through after repeated attempts. Also it's listed as Coventry health now, when did this change take place. Very unhappy with this situation. Sandra Walsh
Do not use first health part d they bait and switch on coverage and their reps lie aand tell you that a drug is coverage is available but do not tell you of the caveates related to them i.e. only cover one dose per month on a two dose per month script, theyn put on the onus your back to get the physician to change it- food luck on that, and forget the complaint it is all on your back, they got their money screw you.
For anyone who might have a policy through First Life and Health Insurance Company, beware, they seem to be playing a bait and switch game. I have them for prescription coverage, had to lock in for a full year, I had purchased a policy with a zero deductible. Sat. I went to pick up a prescription just to find out that the terms had changed and I now have a deductible, not to big ($150) but it is the principal that they can change the terms without notification. I want to give them as much bad press as possible. When I called the insurance company I was told that I should have recieved a notice...
Seniors beware! Prescription Drug Plans, Double Check Premium and Company Name I'm wondering why "First Health Part D" changed me over to "Anthem Blue Cross". and instead of the premium being $18.30 it has increased to $28.90? Wow, maybe First Health Part D needs a "Bailout" too. Go figure, (12-22-08)I called "First Health Part D" at 1-800-588-3322. I took their phone number right out of my Medicare book: "Medicare & You 2009" book, page 123a. 4 They, "First Health Part D" even answered the phone as "First Health Part D" and I ask them to send me all their information on...
Recently Discussed Complaints
Worst rating
Subjects of Wide Speculation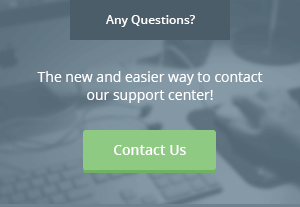 Latest News & Stories
Stay Away
Latest Questions
Latest Groups
Today's Mess-Up Photo