EyeMasters Complaints & Reviews
Sort by: Date | Popularity
I ordered two pairs of eye glasses & the total cost was nearly $600. I ordered the glare-proof & scratch resistant lenses. It is impossible to keep the lenses clean!! Just barely touching them leaves fingerprint marks on them. Wiping them off with a tissue only makes the lenses get a film on them. Eyemaster's ought to be ashamed of their lenses product. I've been wearing glasses for over 30 years & have never experienced a problem like this with any of the lenses I've worn previously. I am very disappointed & feel like I was ripped off because I cannot believe with today's technology that a product can be so substandard & for such a high price! I'll never give them my business ever again!
I purchased glass at another business in July, 2008 for close to $300. They were transition lenses and lined bifocals. I was with my husband in Eyemasters while he waited on two pair of glasses he had purchased and was talking to the man, who seemed to run the store, and asked what I could do to cut the glare. The lenses darkened properly, but didn't cut glare. He suggested tinting them, which he would do at no cost since we had just spent a considerable about of money there. He assured me he could put the glasses in a solution to remove the tint if I didn't like it. Needless to say, the...
In my reading of these comments, It is sad to admit this, but for the most part each one is true. Seriously folks . . . this is the world of retail PERIOD. In defense of the company; there are some consumers that shop at Eyemasters stores that have a sense of entitlement. The company has literally GIVEN thousands of dollars AWAY in free eye wear AND people also get to keep their eye wear. Bottom-line is that this is not a quality product for the value. The frames come from overseas and it cost the company virtually very little. . . best advice SHOP somewhere else.
My last 3 pairs of glasses came from this Eyemasters at Lakeline Mall in Austin, TX. Two of the frames with flex frames have broken at the same place-the nose bridge-without cause & in a fairly short timeframe. The frames which broke were really comfortable & lightweight & while I will not buy another pair of those frames, that is not the issue. The issue is that the eyeglass frame is broken & I want to buy a new pair of glasses at my expense. My prescription, which they have on found & is on file, is more than 2 years old. Even though I have no problem with my lenses/ prescription, Eyemaster...
I'VE BEEN BUYING GLASSES FROM EYEMASTERS FOR ABOUT 10 YEARS. I'VE HAD SOM PROBLEMS IN THE PAST BUT THE PROBLEMS HAVE ALWAYS BEEN WORKED OUT. NOT THIS TIME. ON 05/21/09 I WENT IN TO GET GLASSES. I PICKED OUT FRAMES AND LENSES TOTAL COST WAS $329.00. IN 10 DAYS I WENT TO PICK UP MY GLASSES. I WORE THEM FOR ABOUT TWO WEEKS BUT I WAS HAVING TROUBLE READING. I WENT BAK TO THE EYE DOCTOR AT EYEMASTERS AND HE SAID I HAD BEEN GIVEN THE WRONG SCRIPT AND HE CHAGED THE BIFOCALS TO HELP ME READ. TOOK THE NEW SCRIPT TO EYEMASTERS THEY AGREED TO REMAKE THE LENSES FOR FREE ACCORDING TO THEIR...
Purchased two pair of glasses on 3/19/2009 in the amount of 224.00. by June 1st one paid had formed a gooy substance on the nose pad and not being able to clean the lens because of smeary goo. I switched to second pair and they did the same thing in less than three weeks. I called Texas because I was home in Il. 1400 miles away and they sent me some nose pieces that wouldn't work and a bottle of lens cleaner that wouldn't clean to goo off. I then took them to Memphis, Tn. while when on vacation and ask that my money be returned for a substandard product they flatly refused because they...
EyeMasters - www.eyemasters.com On 2-18-2007 went to eyemasters for eye exam and new glasses. Took two hours to make them and when I went to try them on I told them something was wrong with them. That when I looked at a piece of paper the paper looked like it was short on top and longer on bottom. They said everything was ok I just had to get used to wearing them. I went back on 07-21-2007 and told them the same thing they did there little adjustment told me to go home and that I just needed to get used to them. I had my family and friends try them on they see the same thing I see so on...
Recently Discussed Complaints
Consumer Tips & Tricks
Worst rating
Subjects of Wide Speculation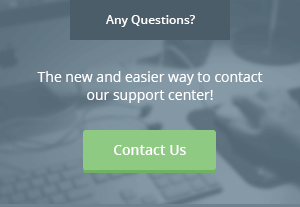 Latest News & Stories
Stay Away
Latest Questions
Latest Groups
Today's Mess-Up Photo