Eocca Complaints & Reviews
Sort by: Date | Popularity
They call over 10 times a day!!! When asked to explain who they are, they will not and they are really rude about it. They continue to air my personal information over the phone. I will not agree nor will I EVER give personal information over the phone since they state that the call is being recorded. I stated that I will not give information and if they could not tell me who they were, do not call my house, thank you. Two seconds later, she called again. I told her I was making my own report of her calls and if she called again, I will report her and EOCCA for harassing me. Enough is enough. If I owe a bill, send it in the mail. Stop calling my house and interrupting me and my time!!! BACK OFF!!!
I keep getting harassing and rude phone calls from EOCCA for somebody that I don't have a way of contacting. It is not about me and they will not answer any questions about what it is for or anything. I do not know what to do about it but they call me everyday at least once or twice a day and I am tired of it. They get very rude with me and when I ask them to take me off of their calling list they say that they will and then they call me the next day. What do I need to do about this?
Received a call asking me to call 877-268-1126 (this was the wrong number). I obtained correct number from caller ID. Called back and was informed "Carrie Smith" was their computers name. I was not the person they were looking for as he passed away last year. The operator said she was sorry and hung up on me. I called back to say this was rude and ask what business they were in. They refused to say. I asked for a supervisor. After a long pause I spoke to "David". He refused to say what business they were in, even though they had called my home. I asked him what EOCCA stood for and he said it...
I've gotten several phone calls from this company looking for someone else that is a sworn enemy of my family. I turned this guy in (by the name of Nathaniel Ward) for killing illegal deer and I believe this guy is giving my number to creditors just to harrass me. I need to know if this guy gave my number to them so I can file criminal charges against this Nathaniel Ward, but this company won't tell me how they got my number. Withholding this information is obstructing justice. I simply need them to provide me with the information on how they got my number.
Recently Discussed Complaints
Consumer Tips & Tricks
Worst rating
Subjects of Wide Speculation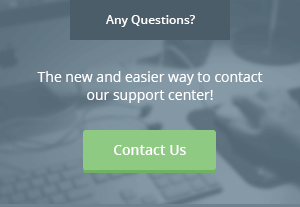 Latest News & Stories
Stay Away
Latest Questions
Latest Groups
Today's Mess-Up Photo