energy improvements Complaints & Reviews
Sort by: Date | Popularity
I worked for Energy Improvements until a better run outfit came along. While I still do the same clean, honest work I did before, I don't wait 6 weeks to get paid anymore. There is a complete lack of organization with this company. I installed two jobs for them in November that I still have not been paid on, and it's mid April now? When I inquired about it the first time, I was told that they paid the salesman Bobby Melton, who in fact, didn't even sell a job the week in question. So therefore I was to get paid by him. He blocked my phone number when I tried to get what was owed...
the real answer is mike jr. as you notice half a pg back he had nothing but good things to say about UMA, he was the national sales director at the time, his father was the president of the company. Since he writes as himself and than the real answer you can see that or guess he was fired. they were fired the week of christmas. now they blog about how bad the company is they once loved. only hurting the people that worked for them in the past. Mike the war is with you and Gary, could you please stop taking food out of my families mouth and move on...thanks, all of the energy consultant world
The Real Answer is Mike Bresnihan jr, his father is Mike Bresnihan sr, they held top positions in Utility Management Association. They were fired for unprofessional business antics and for having a different vision of where and what the company should be doing. In fact anyone caught associating with them has been and will be fired as well. Good or Bad doesnt matter. These rediculous comments about an amazing company are obsurd. Focus on your new company instead of fraudulently trying to bad mouth another. Watch the secret and realize the negative energy you are putting off is just going to...
I would just liked to ask why????? People never think about anyone, but themselves! If you have hard feelings toward a company because you dont have a job with them anymore stop expressing your feelings through bad blogs on the net. Just remember you reap what you sow! Maybe if you would have treated people with humility and respect you wouldnt be where you are right now. Think about how degrading your actions has been toward the people that still work for this company! Some folks have families, and you (THE REAL ANSWER) just by the few words that you put on the complaints board have affected those families incomes! Stop doing this! Please! Move on without making it harder on everyone else. I wish you the best!!!
energy improvements is utility management association. do your homework. http://ms.app.bbb.org/commonreport.html?compid=3000954 http://www.complaintsboard.com/complaints/utility-management-association-c216111.html http://www.thriftyfun.com/tf24495535.tip.html http://swflorida.blogspot.com/2007/03/free-dinner-invitation-from-problem.html http://www.complaintsboard.com/?search=utility%20shield
Recently Discussed Complaints
Consumer Tips & Tricks
Worst rating
Subjects of Wide Speculation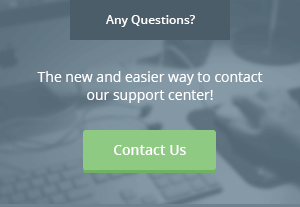 Latest News & Stories
Stay Away
Latest Questions
Latest Groups
Today's Mess-Up Photo