Dotcom Internet Marketing Complaints & Reviews
Sort by: Date | Popularity
support@homewebsite.com website place has closed down with out me even knowing. It had all the ten website that I paid for plus all the inner circle advertising that I paid for which was for a total of $215.00. They should be refunding everyones money but they just closed and took off. Their email is no good along with the home business pages with all my ads are gone. They were breaking the law somehow and they are not in the business that I joined selling e-books. They must have chenged their email address. I suggest people from the USA not be get involved with outsde countries like United Kingdom and Nigeria. They never have their home street address so noone can sue them. I still want my money back.
Dear Sir/Madam, I am returning a useless online system, called "Auto Click Profit" system to Clickbank. The problem is that part od the charges went to Clikbank, part od it came to my VISA through Paypal. The 3 individual items are, supplied by you, are useless to me as standalone systems without the already cancelled, main system driver. The items are the following. Transact. code: 7N300435GA4141917 $29.95USD Transact, code: 1WK28859AN920014H $59.85USD Transact. code: 02R32836UL83260H $97.95USD Paypal asked me to contac you to settle the issue first, before they will get involved. So, I am...
This company goes by many names. First they told me it was Automated Profit Package, then they said Home Website Center and then Dotcom Internet Marketing. I was with the Home Website Center since Aug. of 2010 and never made a dime. Thinking this was something different I invested into it. Now I find it is all one of the same. It says 60 days refund and I only subscribed yesterday but I just want my money back and all of it cancelled. I have got about $200.00 wrapped up in this and I would like it back. I think all of these companies are nothing but scams. Carolyn Anderson 309-344-5022
Purached or thought i did home website center pro account haven't heard anything on it would like to have my money refunded thank you roy.
Recently Discussed Complaints
Consumer Tips & Tricks
Worst rating
Subjects of Wide Speculation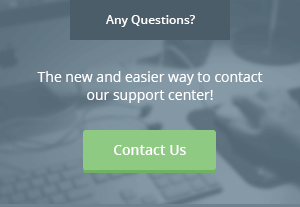 Latest News & Stories
Stay Away
Latest Questions
Latest Groups
Today's Mess-Up Photo