Crefco Financial Group Complaints & Reviews
Sort by: Date | Popularity
I have been involved with CREFCO as the lender on two of my real estate sales. They are by far the worst lender I have ever worked with. They have an almost daily time line sent to all people involved in the deal, which sounds like a great idea. The problem is that they don't stick to what they put in the timeline. The first deal we had took an extra 6 weeks to close, over what they had told the buyer up front. The second one is now about a week past the closing date (which they agreed was conservative) and the buyer is having to pay $50 per day to the seller (bank) for delayed closing...
Incorrect company complaints... I am the president of CREFCO Financial Group and have not provided any services, or processed any loans, to any of the customers referring complaints of CREFCO Financial Group. My company is an Ohio based company that is not currently licensed to service any other states outside of the state of Ohio. My company is being confused with other companies of similar name and I ask that you confirm the location by the address and phone number and any other company logistics. Thank you for noting this correction, and feel free to visit my website, or contact CFG direct at 440-627-6102. CREFCO Financial Group, President, WWW.CFGOHIO.COM
This company was my first experience with getting a home loan. I should have shopped around but was in a hurry to move on a house. They stated to me on the phone and through email that the whole process from acceptance of offer from seller to final closing was 45 days. We are over a month past that now and still no end in sight. I should mention it was a USDA loan with a guaranteed no money down. We are over a thousand dollars in the hole with earnest deposit and home inspection which I was told, in writing, would be 350-400 dollars and turned out to be 500. The company was very thorough in...
Recently Discussed Complaints
Consumer Tips & Tricks
Worst rating
Subjects of Wide Speculation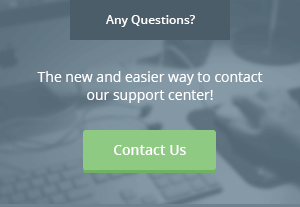 Latest News & Stories
Stay Away
Latest Questions
Latest Groups
Today's Mess-Up Photo