CLAIM YOUR GAS Complaints & Reviews
Sort by: Date | Popularity
I attended a real estate presentation in Tennessee. Was given a voucher for $300.00 in free gas through ClaimYourGas. I registered through their website and was given an ID number and then told to call to get a user name and password to download vouchers for redemption. The number is not valid. I have emailed 3 times and tried to call another customer service number and have had no response after trying for 3 weeks. I believe it all to be a scam.
I purchased furniture from Sofa Super Store in Charleston, SC in December 2008 and received 2 vouchers. One for Claim your Gas in the amount of $500 and one for Claim your Groceries in the amount of $500. I have mailed in seven months worth of receipts for both the gas and the groceries and have received only one gift card. I emailed the company numerous times only to be given the same song and dance routine...oh we are so sorry for the delay, we'll get them right out to you. Ya, Ya, Ya. Never happened.
I purchased a living room set from Discount Quality Furniture and was told I would get rebates up to $500.00 in $25.00 per month increments for every $100.00 in gas I spent. I've submitted all receipts like I'm supposed to and have yet to get a single rebate. Today I went to open up the page to get the certificate for july and there's some legal shmegal jargon about a bankruptcy filing? I've passed by gas stations with lower gas prices and driven out of my way just to get gas at the station I selected just so I could get the receipt for this program!!! You shouldn't be able to just file bankruptcy and not honor prior commitments.
We bought 2 TV's last Sept.(08) at Legacy Rooms Express because they were offering a $500 Gas Vouchres. We signed up and sent in vouchers with gas receipts for 5 months to a place in Florida. That ended up being a scam and they (the company) is in a lawsuit with the AG of Florida. We complained(in March, 09) to the furniture store and they gave us another gas voucher for a company in AZ(Claim your Gas). We have sent in vouchers with $100 gas receipts for April, May and June. We have not received any gas cards. They sent us an e-mail in May stating our April receipts were not all from the...
I bought a TV from Grant Appliance in Hoffman Estates Il. Part of the promotion was $500.00 in free gas. All you have to do is go to the same gas station every month and buy $100.00 worth of gas and then send the receipts into claim your gas. Well I have sent 4 months of receipts so far and have not received even 1 card or even any response to my 4 E mails I sent regarding sending me my gas cards. And when you call their phone number you get a message that tells you to check theri website. Can't even get a real person. Very Disappointing. I have 4 months of $25.00 gas cards or a total of...
I received a $500 gas voucher from a furniture store purchase from Ashley Furniture. This gas voucher company failed and was called Free Gas operated by Tidewater Marketing. I filed a complaint with the Florida Attorney General. To try and compensate when I complained to Ashley Furniture, instead of correcting their part in the scam, they organized another gas fulfillment company to take over. HA! Claim Your Gas.com has not provided any gas gift card and I sent the first one in April 2009. I also received a "free vacation" from the MDA Group, Inc. in Clearwater, Fl for my troubles. HA! Thi...
I signed up for the program in Dec. I should have received some gas vouchers by now but have not. I filled out a form on their website and sent in my complaint in that manner. I had not gotten a response from them in over a week. I found several folks online complaining about this program, and found a customer service number 480-455-5192. I called it and spoke to Karely and she claimed that I would get Visa gift cards in the mail within 7-10 business days. That time period has passed and i still haven't received anything. When I went to call the above number to complain again, it is now...
Recently Discussed Complaints
Consumer Tips & Tricks
Worst rating
Subjects of Wide Speculation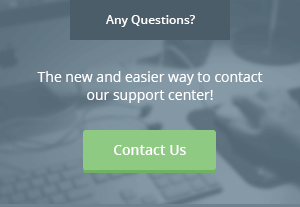 Latest News & Stories
Stay Away
Latest Questions
Latest Groups
Today's Mess-Up Photo