cheap-24h.com Complaints & Reviews
Sort by: Date | Popularity
This might be long, I'm giving my address first, so if you would like to contact me about getting these rats who ripped us off. thegodmother615@aol.com. I ordered 6 cartons, which which cost me $220.94 plus the fees that they charge. I ordered this Aug4th 2010 and I received nothing, I talked to them and they said the same thing, about, the customs; not putting the order through, which is a stone lie, I have all kinds of email from them and would like to get alittle even with them. Anyone-Please dont order from them, I just wished I would of check out this websit before I ordered, all...
I purchased cigarettes from this company and I didn't receive my package. I notified them and they said if the post office declares the package lost they will either resend my product or reimburse me. They did neither after the post office notified them the package was lost. Instead they sent me an e-mail with their policy about lost packages and their policy is "we are not responsible for lost packages". Don't order from them unless you want to throw away your money. There are many other online cigarette stores that are legitimate and they actually send you a tracking number with your packages.
I ordered cigarettes from this company April 1, 2010. The website said it would be shipped in 72 hours. It's now June 15th and i still don't have them. I've contacted them several times, and the 1st time they told me they'd been sent out. The rest of the times I have contacted them they have told me they have put in the search with the postal authorities and to be patient. The last email I received from them was 3 weeks ago with the same statement. Save your money. I've since seen several bad reports on this so-called company.
I ordered cigarettes from this company, cheap-24h.com, and was told that for shipping I had to pay extra because it was the only method available for my area, it was suppose to be registered, priority mail. Usually this means you will receive your order within a week or two, that's why you're paying extra. Well it has been over 3 weeks and I still have not received anything. Plus I got an email today stating the following; You have placed an order in our shop. We are regret to inform you that your order delays. We delivered your parcel to the post office in time. But due to the fact...
Recently Discussed Complaints
Consumer Tips & Tricks
Worst rating
Subjects of Wide Speculation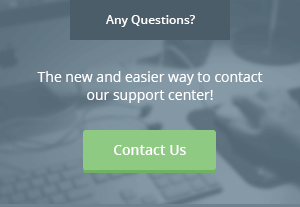 Latest News & Stories
Stay Away
Latest Questions
Latest Groups
Today's Mess-Up Photo