Cashbreak.com Complaints & Reviews
Sort by: Date | Popularity
They used to pay out, I got paid dozens of times, but they stopped paying anyone about 3 years ago. I can't believe they are still up. They owe me $1, 200 from 3 years ago. Don't expect to get it and you shouldn't either. If you waste your money it is your own fault. I quit when they stopped paying out as did most if you look at the numbers playing on the site. I have heard that it is now impossible to cancel membership. Think old AOL problems and you get the idea.
Me my husband and my daugter have been a member of cashbreak.com for 7 years. I have won 25.00 and my daughter won 25.00. I won 2 years ago and she won 3 years ago. I have e-mailed them dozens of times in both cases and they never responded. We never received the money owed us and so we all cancelled our membership. This is a fradulant site and they do not even bother to respond to their customers. Along with hundreds of other dissapointed players we would suggest that no one should ever join Cashbreak.Com
I have won @225.00 total and have not received my checks.Won @100.00 in Dec and $100.00 in Jan and $25.00 in Jan.I have been told by players that they are not paying and it is a scam, I hope this site can be taken off the internet, thereis a monthly charge to play for gold membership.I have emailed them numerous times, I really enjoyed this site until I found out they lied about there payouts.If I receive my checks in the mail I will surely apolize to them.
I won 50 dollars in december 2007 and received an email stating that fact and 8-10 week for delivery of check. No check... now I want to cancel my membership and they will not after asking them about a dozen times. This has been going on for 4 months they charge my credit card and I dispute the amont and the bank credits my acount. I will continue to do this and maybe they will finally cancel my membership. I have disputed the charges for the last 4 months and received credit for them.
Recently Discussed Complaints
Consumer Tips & Tricks
Worst rating
Subjects of Wide Speculation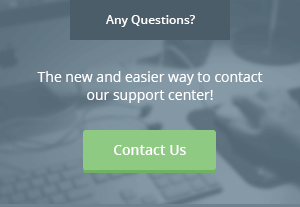 Latest News & Stories
Stay Away
Latest Questions
Latest Groups
Today's Mess-Up Photo