AmOne Complaints & Reviews
Sort by: Date | Popularity
Mitch Peschansky was supposed to be helping me locate some loan companies that help people with not so perfect credit. I told him my scores were low and he specifically told me that he could still possibly help me. He then proceeded to send me some limks to apply. Which, I did. I was denied and simply called him to see if there were any other options. Did not get a call back so I sent a nice email. He called me back and left me a nasty message (which I saved) basically telling that I, of all people (because I told him I work in the credit repair industry) shuold know better than to apply for...
At AmOne we welcome all comments and concerns. Although, we cannot control all the personal factors that come into play when borrowing money, we always strive to provide the highest level of customer satisfaction and empathize with any client that does not feel they received the exact outcome they initially desired. We welcome you to visit us at www.AmOne.com and learn why over 3 million consumers and small business owners have made AmOne a nationwide leader in loan and credit solutions since 1999. AmOne Management
THE COMPANY OFFER TO HELP WITH MY LOAN CONSULTANT BUT IT WAS JUST A FRAUD. I HAD TO PAY 299.00 BUT NEVER RECEIVE ANY HELP FROM THEM.
The company charges $299.00 with the understanding that it will analyze your financial condition and refer you to banks, credit unions, or loan companies that 'fit your desired loan needs'. The implied assertion is that AmOne has 'special relationships' with these lenders and that you have a good chance of obtaining a loan. I stress 'implied' because they do not actually guarantee a loan - but they do claim to stand behind the client 110% and also claim to have a 100% client satisfaction guarantee. However, after receiving nothing more than a few emails with link...
This company claims to offer you a 100% guarantee that they will aid you in getting a personal loan. I read all the negative reviews and should have listened to my gut feeling. They tell you for $300 that they will match you with a bank that will give you a loan for certain. They tell you that they would not waste your time or their time if they knew you wouldn't get a loan. They then give you this whole process you have to go through to at the end of the day, basically it's a backyard bank that you could have walked into yourself and got your own loan without paying the $300. You...
Recently Discussed Complaints
Consumer Tips & Tricks
Worst rating
Subjects of Wide Speculation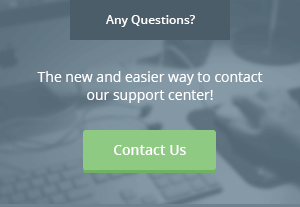 Latest News & Stories
Stay Away
Latest Questions
Latest Groups
Today's Mess-Up Photo