Bristlecone Homes complaints
1
Newest Bristlecone Homes reviews & complaints
Home builder
We attended the Christmas Show Market/Builder Expo this past weekend and some discussion ensued with this 'builder' we had run into this 'builder' a little while back. The discussion was along the lines of how/what product was cycling through their video display. The representative not only mentioned at the show but in previous discussion that they had not produced the builds/houses showing on their display/brochures, nor have they built in the past …. They are a financial group that intends to 'sub' out to builders they deem fit to partner up with.

We have a problem with this practice on so many levels;

- The fact they were approved as a builder on the Alberta Municipal Affairs website without proper documentation filled out, there is no mention of previous builds in Alberta or anywhere, no quantities on how many are mentioned .. in fact page 3 of required paperwork is not filled in at all.
- SRK is mentioned as a potential previous incarnation of this company but that doesn't appear to ever have existed, in this province or country.
- The phone number on the application appears arbitrary and random, 058 area code doesn't appear even as a potential dyslexic entry.
- Progressive Warranty has mentioned no previous work with this group, only that they may be in the process of the approval process.

The illusion that we feel was being portrayed at the home show of this 'approved builder' is misleading and egregious and we would like to know what Municipal affairs is to do about this or any other builders that appear to be taking advantage of what is already a stressful and challenging time for all involved in this rebuild.
Is Bristlecone Homes legit?
Bristlecone Homes earns 91% level of Trustworthiness
SAFETY NOTICE: ComplaintsBoard has analyzed Bristlecone Homes and determined that it has perfect credibility and is completely trustworthy, with a legitimacy rating of 91%.
We found clear and detailed contact information for Bristlecone Homes. The company provides a physical address, phone number, and email, as well as 2 social media accounts. This demonstrates a commitment to customer service and transparency, which is a positive sign for building trust with customers.
Bristleconehomes.com has a valid SSL certificate, which indicates that the website is secure and trustworthy. Look for the padlock icon in the browser and the "https" prefix in the URL to confirm that the website is using SSL.
Our scan shows Bristlecone Homes website is free from malware and phishing activities, which are types of online threats that can include viruses, worms, Trojan horses, ransomware, and other malicious code, as social engineering tactics used to trick users into sharing their personal information.
Bristleconehomes.com has been deemed safe to visit, as it is protected by a cloud-based cybersecurity solution that uses the Domain Name System (DNS) to help protect networks from online threats.
Bristleconehomes.com you are considering visiting, which is associated with Bristlecone Homes, is very old. Longevity often suggests that a website has consistently provided valuable content, products, or services over the years and has maintained a stable user base and a sustained online presence. This could be an indication of a very positive reputation.
However ComplaintsBoard has detected that:
While Bristlecone Homes has a high level of trust, our investigation has revealed that the company's complaint resolution process is inadequate and ineffective. As a result, only 0% of 1 complaints are resolved. The support team may have poor customer service skills, lack of training, or not be well-equipped to handle customer complaints.
Bristleconehomes.com has relatively low traffic compared to other websites, it could be due to a niche focus, but could also indicate a potential lack of traffic and popularity. The bristleconehomes.com may offer a niche product or service that is only of interest to a smaller audience.
Bristlecone Homes protects their ownership data, a common and legal practice. However, from our perspective, this lack of transparency can impede trust and accountability, which are essential for establishing a credible and respected business entity.
Our Verdict: Bristlecone Homes is highly recommended company, but beware of poor customer service. Their 0% Resolve Complaints rating is a cause for concern. We advise using their services securely and reviewing complaints beforehand.
Collect Your Trust Badge
Be recognized for outstanding customer service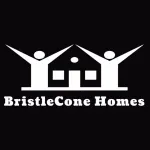 Bristlecone Homes

contacts
We are here to help
19 years' experience in successful complaint resolution
Each complaint is handled individually by highly qualified experts
Honest and unbiased reviews
Last but not least, all our services are absolutely free