Black Box Simulation complaints
1
Newest Black Box Simulation reviews & complaints
Scam on refund policy and after selling support.
Hi Guys,
I want to share one of my experience too. First let me share basic info about the business or the person who got my money and did not issue a refund.
Product: Airbus X'treme "Prologue" simulation on FSX.
Fraud Company : BlackBox Simulation / http://www.blackboxsimulation.com / http://www.facebook.com/BlackBoxSimulation
Fraud Authorized Staff : Graham & Antony Waterfield, formerly of Phoenix Simulation Software "PSS"

From this firm's official website I bought Airbus Prologue for FSX product. After getting the software, I saw there were some problems about it. Via their official Facebook page, they announced they would publish a small fix to correct those mistakes. I waited the fix and when it was published, I installed it to computer. Mentioned mistakes were corrected but after calibration of the MCDU I saw a kind of throttle problem occurred. When you want to move up the throttle there is no problem, but when you want to move down it stops at CL mode. I thought maybe I made something wrong while I was calibrating the the MCDU. I uninstalled and re-installed the Prologue but nothing changed.

I opened a ticket via their official website's support page. NOBODY replied me. Then I shared the problem via their facebook page as a comment after some weeks later. They announced there will be new update. I thought maybe this could find a solution for my problem. After it was published, I downloaded and installed and shocked! Still I had the problem. Again I opened a ticket at support page and shared a screen shot. While I was waiting any advice, I looked up about the solution. FSX shows calibration of the joystick is ok and all other aircrafts throttle works okay. Again could not get a reply via support page and started to write via facebook..they told and still have told me "I am the only one living this problem. Okay, this is normal, I can be only the one but I am a client and your obligation is supporting me if I have a problem. You do not help me but complain about me. They advised me re-calibration, trying a different null value in calibration screen of the MCDU..spent too much time and applied too many things but still I have the problem.

After all I told them "you see the problem was still live and there was no more advice. thus please refund my money". They replied "facebook was not right place for that, please submit a ticket via support page". The page where they never replied me. Again I opened that page and submit a message for the refund and nobody replied me.

BlackBox Simulation has the worse "customer relations and "after selling service". When you are ready to make a payment, everything is easy but if you have problem "support department" is always OFFLINE.

Because I could not get a reply via support page, I started to ask about the refund via their facebook page. To not to live any problem with their clients and to not show how much they are liar they deleted all my messages and sent me an email as "The problem lies with your system somehow .. You are the ONLY Customer with this issue..If you would contact support directly via the email I have provided for you then I'm sure we can fix the issue" I bought the item in before November 2012 and we were in February when they wrote this. I kindly explained why I request a reply. In fact it is very basic, the problem can not be solved and I want to get my money back. That's all.

"We will refund your money But you see the wrong words ..Yes, you are the only customer with this problem BUT WE WANTED TO HELP YOU FIX IT ..We never said it was your fault .. But the fault of something on your system that is Totally Fixable"

As above they wrote me they would issue a refund and I told them "okay". Waited 3 or 4 days and nobody issued a refund. I asked about that via email and they replied me as:

"It means we will do it when we can . . The more you post .. the Longer you will wait"

"Proof of what ? Your own impatience ? No threat was intended, but PLEASE Stop asking and posting .. we will get to it when we can"

2-3 days ago, while Blackbox Simulations was telling me they would issue a refund, sent me an email as below:

""As you can see from your transaction below the original purchase was made 25th October 2012
This is Unfortunately WAY outside PayPal Terms and Conditions for issue of a refund.

Any refund request must be issued within 45 days of payment.

I appreciate you may not understand this answer But I do suggest you take it up with PayPal and Not BSS as it is now out of our control"

They threated and I understood they stole my money..they are thief! Honestly, I waited updated and spent lots of time to solve the problem and Blackbox only helped me to waste a time only. Besides, they banned me to send a message or place a comment via their official facebook page.

Never and ever buy something from BlackBox Simulation Created by Graham & Antony Waterfield. This company sold inoperative software, did not helped me to solve the problem and told a lie as they would issue a refund. There is no after selling service.

Do not lose your money.
Collect Your Trust Badge
Be recognized for outstanding customer service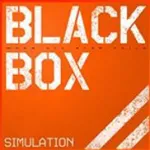 Black Box Simulation

contacts
We are here to help
19 years' experience in successful complaint resolution
Each complaint is handled individually by highly qualified experts
Honest and unbiased reviews
Last but not least, all our services are absolutely free