Ava Custom Tailoring & Dry Cleaning reviews & complaints
Ava Custom Tailoring & Dry Cleaning complaints
2
Ava Custom Tailoring & Dry Cleaning
-
payment not received
Hi evening I sent my goods to the tailoring dry clean and I pay deposit of my goods from on 26/04/2017 even today I didnt received my cloths
I go to them several time always they promise me they will call me but they didnt fulfilled his promise, I need help to you guys.
now I wanted my cloths if it is lost I need the owner must buy those cloths as soon as possible. Im still holding the proof of payment, the receipt
The complaint has been investigated and resolved to the customer's satisfaction.
Ava Custom Tailoring & Dry Cleaning
-
Damaged goods and unprofessional service
1. I sent in a purple barong on Feb28 for dryclean.
2. I picked up the barong on Mar3
3. Went home and realized it was blue.Within 10mins, I went back to complain.
4. I was told that it was the first time they are handling that material and that there was no label of whether it should be dry clean only or not. But still they did the dryclean.
5. Ava inspected the barong and saw purple strains...so she believes it was purple too.
6. Ava said that i can just ask someone from Philippines to get a new barong, and give her the receipt.But wouldnt comment about the shipping cost from Philippines to the US
7. Ava called the dryclean place she sent the barong to and passed the phone to me.
8. The man on the other line said "when we got it, it was already blue'... the first accusation that i was lying about the color.Then he hung up
9. When we asked Ava for the guy's no.Ava said she have to let him know first, so she called again.
10. during their brief call, he mentioned that the barong was actually worn before and have been washed before. 2nd accusation! we bought the barong dec 26.My hubby wore it on Jan9.We came back to the US on Jan23.We sent it for the first ever dryclean on sat!we've never handwashed or drycleaned the barong before. how can he accuse us of such!
11. He didnt give us his no and told Ava to handle us.
12. Ava said, in fact she or the guy dont remember the color when sent in on sat.but since it came out blue, they assumed we sent in a blue barong!
We are here to help
16 years' experience in successful complaint resolution
Each complaint is handled individually by highly qualified experts
Honest and unbiased reviews
Last but not least, all our services are absolutely free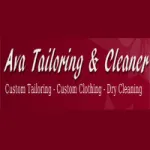 Ava Custom Tailoring & Dry Cleaning Company contacts