AtomPark Software complaints
5
AtomPark Software
-
atomic email hunter
I have purchased On August 12, 2014 "Atomic Email Hunter" and customer service indicated that it is lifetime license for one user (1 PC). I used the software flawlessly but when I brought a new laptop and tried to install the software and register it, it rejected such registration claiming that the software is already installed on another PC. I contacted customer service more than one time and each time they supported me and reactivated the software. I indicated that I use the software only on occasions when I find an interesting webpage that has many leads and I want to collect them. Unfortunately, every time when I start the software after a long period of not using it, the registration message pop up again and the software become unregistered again.

I told customer service today (10th September 2019) that the problem may be the result of me using VPN software but they confirmed that VPN has nothing to do with registration claiming that I use the software on different PCs.

ONLINE ORDER DETAILS

Website: http://www.massmailsoftware.com
Reference no.: 30392541
Date/time: August 12, 2014
Order General Total: 79.85 USD
Product name: Atomic Email Hunter
Product code: emh
Quantity: 1
Price/unit: 79.85 USD
Taxes (VAT): 0.00 USD
Discount: 0.00 USD
Total: 79.85 USD

Notwithstanding the above, I told Mr. Dmitry and Ms. Tatiana ([email protected]) my complaint and both have indicated that my trials have expired and I have to buy the software that I rarely use with 40% discount.

Best Regards;
Kamar
[email protected]
+201006497177
AtomPark Software
-
atompark sms
After setting one campaign, more than 1650 SMS, I could send as reduced price 0.014c per SMS. The only indication was that whole sale route will maybe not be at 💯% rate sent. 8 was used to send my campaigns that way. The sms we're sent theoretically, and the report was with only 48 SMS not received theoretically what is acceptable for whole sale route. In fact no one SMS was maybe not sent but for sure never received. No one of the recipient got any SMS. I contacted the customer service, I never could find my rights. For them send SMS is kind of betting, customer win or loose but never get refund even if there system failed. So be aware if you are a professional, using Atompark SMS can be very compromising, believing that everything is fine, that your customers got the messages you sent and in fact, nothing, you paid and you don't get what it show on Atompark SMS report that they give you. And of course you loose your campaign.
AtomPark Software
-
atomic email hunter
Pack of greedy thieves. Bought this garbage software from these scammers. It has never worked properly. There is no customer service unless you are in the process of purchasing. Nothing but problems. The search filters do not work. If you use them, you get maybe 5 emails, then sometimes it will work and give you emails from everywhere, bar the country you want. I tried to talk to them on facebook messenger. All you get with 24 hours between replies is a question! Never an answer to your question. I can't use any other words, they are scammers and smart arses. To top it off the thieves shut you out of the software you have paid for, with an upgrade fee dearer than the original price. There is no mention that there is a time limit when you are purchasing.in other words, you lose what you paid for. They hold you to ransom. Avoid these subhumans like the plague. Avoid avoid avoid! If you want to waste time and money and suffer grief purchase their useless software. P. S when contacted them about this upgrade crap for $80.00 or I don't get to use the software anymore. And I did ask them politely by email, they blocked me. Pass this on to everyone. Don't let anyone get robbed by these scammers. They do not deserve your business>
The complaint has been investigated and resolved to the customer's satisfaction.
AtomPark Software
-
MassMailSoftware aka AtomPark SCAM
Those guys behind (AtomPark) were legit in the past, but now they become scammers and started to rip off customers as well as affiliates. I was promoting their products from the last few years and already delivered them a lot of customers through sales. So, after consuming a lot efforts/energy and time of their loyal affiliate marketers that they spent on promotion of their products through video marketing, guest posting, forums, blog post reviews and many more.. They silently change the commission percentage to 1% for all of the affiliates, which was before 30%. Let me do the math for you, if you'd generate them a sale of $300, then you'll get only $3 commission out of it. You can also confirm it from their company pages, it is still 30% mentioned over there, which is just a BLATANT lie. http://www.massmailsoftware.com/affiliate-signup.html http://www.massmailsoftware.com/reseller-program.html https://www.atompark.com/affiliate-signup/ Here's the screenshot from Avangate (a payment processor) affiliate program panel: http://i.imgur.com/5tmR5lO.jpg Another thing that came to my knowledge, this company "Mass Mail Software/ Email-Massivo aka AtomPark" is drowning and getting out of business. So, they're using these type of techniques to rip off as much as possible. At the end, I'd suggest everyone not to go for their products. Because it could be possibility that it'll work for you for the next few days or months. But at the end you'll have only dead product in your hands without any update or customer support.
All the issues has been resolved with this company.
Resolved
I've been contacted by the AtomPark company regarding this report (As, I've mentioned above in my 1st update). And they agreed to revert back my commission and all the things that they have said, I complied with them and followed their guidelines. But they set the condition to first REMOVE this report. After hearing this I had strange feeling, and was smelling something not good behind the bars. And they just proved that my strangeness was true! Let me add into this. After getting this "condition" even I contacted this site regarding the removal process. And I was amazed to see that the guys behind this site is truly genius, and YES they were right.


Now today I received again an email from Avangate regarding the commission change. So, I contacted with the AtomPark affiliate manager Igor through skype, and he just said now our affiliate manager is Alex. So, talk to him.


So, I contacted with him. And he started to ask about traffic sources that where I'm getting traffic to my affiliate links. First I was shocked to see that those guys are running some kind of "CPA network" or selling digital products? Anyway, as I wanted to go fair I gave him examples of the sources where I was promoting their products such as Video links, paid threads on renowned markeing forums etc.. And they kept on saying you're not getting enough traffic from that sources. So, I told him just contact with the Avangate support team and ask them to provide you all the traffic logs. I also gave him example of some other authority sites that are promoting their products, and you know what he said? He said they're all receiving 1% commission. I also told if someone make you sale of $300, then he'll get $3 in reward. He said "YES". I was shocked to see what type of hurtless people they are. He was reacting like he has no respect for the guys that are linked with them in the sense of affiliates as well as customers too.

Long story short, in the end he said "NO".


Now all of my doubts has been cleared that this company is drowning which I heard from other fellow guys. And that's the reason they started to rip off other people hard earned money. I'd also like to request everyone here, Never ever trust this company. It might be possibility that they work with you for some days/months. But afer using all of your energy and efforts they wouldn't take a second and kick you out like thy did with me. My years of efforts has gone in a second that I've spent on promoting their products.
This review was chosen algorithmically as the most valued customer feedback.
I ordered from AtomPark Software. They sent me software and I really don't think it works. I called them and asked if it is possible to get a refund. They refused. They told that they will. I didn't get money from them still. I can't contact them too.
Read full review of AtomPark Software
We are here to help
16 years' experience in successful complaint resolution
Each complaint is handled individually by highly qualified experts
Honest and unbiased reviews
Last but not least, all our services are absolutely free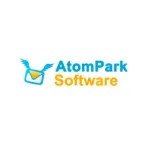 AtomPark Software contacts