Arise Virtual Solutions Inc. Customer Care Service

Arise Virtual Solutions Inc.
Miramar
Florida
United States - 33027

Customer Support Phone Numbers
Arise Virtual Solutions Inc. Complaints & Reviews
After several days of trying to connect to a live person via the Internet, looking for corporate number, etc, I was redirected to the Arise portal platform where after several minutes of waiting I was connected to a live chat. On 3/14/2017, I spoke with the Virtual chat agent Stephanie. I...
Arise makes you jump hoops to become qualified with them. I investigated the company and decided to see if it was worth joining. I did their little customer service 101 program which cost me $100. After that you have to pay to attend a web class. You will probably get some one who know...
Arise is one tricky place. I serviced AT&T and Carnival. First AT&T KCA which was a disaster in of itself and then Carnival which was actually ok to work for. But the end result will always be the same, you will be removed and forced to purchase more training or do another client. What...
Once you pay to take their course and then pay to take on an "opportunity" servicing one of their clients (AAA, Disney, Apple, Verizon, and many others) they treat you horribly. I could go on & on, but don't have time at the moment. I can just they are ruthless and I always thought it...
Before I contracted with Arise I was with another "well respected" WAH provider. The training was a compression of about 2 months of information into 6 days. I have no idea how anyone could keep up. There were precious few (2) opportunities for extra help... "just keep doing the practice...
Arise hires employees with the premise that IF you successfully pass training and several exams you can work for an employer. I feel as though Arise misconceives people knowing that there may be only several slots opened with a particular company, but take a great deal of money from many...
This company is a SCAM. There are NO full-time, year-round 'jobs' with this company - everything is seasonal and part-time. They LIE and STEAL. They will terminate you for no reason. When you ask questions, they ignore you. They expect, rather DEMAND, their ACPs to be...
Recently Discussed Complaints
Consumer Tips & Tricks
Worst rating
Subjects of Wide Speculation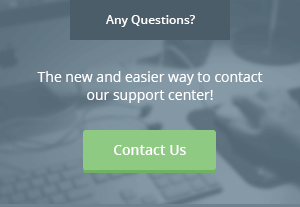 Latest News & Stories
Stay Away
Latest Questions
Latest Groups
Today's Mess-Up Photo