ApartmentRatings.com, a division of Internet Brands, Inc. complaints
2
Newest ApartmentRatings.com, a division of Internet Brands, Inc. reviews & complaints
Extorting money from business owners
All review sites have an option to claim your business listing; correct it if there is inaccurate information; and respond to reviews WITHOUT requiring you to pay a fee. But ApartmentRatings.com owned by internetbrands.com will not allow you to claim your business listing unless you pay a fee upfront. And when you email or call them, no one answers the phone or responds to emails. What they are doing to businesses is simply extortion, holding them hostage ... forcing them to pay up to try and gain control of their online reputation. Horrible, horrible and dishonest business practice.
Bad management
I moved out after living in 4 different apartments over a 5 year period. I never had a move in inspection or move out inspection in any of the apartments and always received my security deposits back. Suddenly Sandy and Anthony are Puerto Ricans in charge and as I vacated my last rental here, I was charged with "Damages". Things that were there when they rented me the place. I had already moved out 15 days before the end of the lease to get the grandkid registered in another school district and didn't do a walk through with them. Something I've never had to do with any of the other apartments here and left the place in good clean condition and faith. Suddenly, everything is my fault. The hole in the wall that exists in all the apartments is an old cable box installation. The cover plate fell off, I left it that way and they did fix it by putting a cover plate back over it. Now wanting to charge me $75.00 for a "hole in the wall". There was a hole in the bedroom door that they previously covered with one of those circular plates used on walls behind a door knob. It fell off and they want to charge me $150.00 to replace a door that had "hole in door". Yet my son and his roomate live in another apartment that has a punch hole in the door that was badly patched with plaster and not even painted that they REFUSE to replace. Seems pretty discretionary in what they will fix and what they will charge for after you've moved out.
I pointed all this out to them and they turned it over to collections. Additionally they sent a falsified receipt from a resurfacing of the kitchen counter tops dated 8 days after the current resident moved in and claiming that the tub and tiles were resurfaced. I went back to my old apartment and explained to the lady that I used to live here and produced the receipt Aimco had charged against me concerning the "resurfacing". The tub and tiles were the same as when I lived there. A complete falsification and lie from the management team. I am going to have a member of the Seminole County Sheriffs office come and swear his written report that the tub and tiles he is viewing equals the picture I will present to him and then take this info to the office and Aimco and NCC business collections to see how far they are willing to go with this fradulant claim against me. I'll keep you posted. DO Not rent in an AIMCO apartment. You WILL be screwed.
Collect Your Trust Badge
Be recognized for outstanding customer service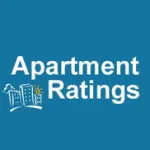 ApartmentRatings.com, a division of Internet Brands, Inc.

contacts
We are here to help
19 years' experience in successful complaint resolution
Each complaint is handled individually by highly qualified experts
Honest and unbiased reviews
Last but not least, all our services are absolutely free