American Strategic Insurance Corp Customer Care Service

P.O. Box 33018
St. Petersburg
Florida
United States - 33733-8018

Customer Support Phone Numbers
American Strategic Insurance Corp Complaints & Reviews
We bought or home in October 2012. Before purchase an inspector was sent out and the only problem he found with our home was the A/C unit needed repairing.In October 2012, American Strategic Insurance (ASI) sent out an inspector before insuring our home and policy was in effect immediately...
I too filed a complaint with the BBB a week ago and their response didn't address my complaint. I'm contacting every government agency to look into their scrupulous practices. I I find it more than just coincidence that ASI approved a rate increase exactly one day after my policy...
I had coverage with ASI several years ago. I had a beautiful old live oak tree in my front yard. They told me I had to trim it back from the house or they would non-renew my insurance. I spent $1800 having the tree trimmed, and they non-renewed me anyway. This year I took out a policy with...
Do not get your homeowner's insurance policy through American Strategic Insurance!!! They are new to Alabama. I recently had a major storm hit my house; roof damage, water leaking through ceiling, privacy fence destroyed, mailbox destroyed, large swing destroyed. I have a $1, 000...
American Strategic Insurance obstructs/delays paying legitimate claim. They have very difficult to work with. They do not return phone calls. They avoid using email so they can drag things out and make things much harder for policy holders. Our hour had significant damage from a major hail...
I had a policy with this insurance company for home insurance and into the 2nd year I noticed my bill went up from $3500 to $9000. This alerted me to call and find out why such a big jump. The guy on the phone told me it was because of hurricane Wilma yada, yada, yada. So for the past two...
Recently Discussed Complaints
Consumer Tips & Tricks
Worst rating
Subjects of Wide Speculation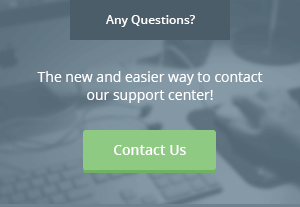 Latest News & Stories
Stay Away
Latest Questions
Latest Groups
Today's Mess-Up Photo