All Transmission World complaints
1
Newest All Transmission World reviews & complaints
The complaint has been investigated and resolved to the customer's satisfaction.
Poor Customer Sevice
On 12/6/08 All Transmission World(ATW) was called to tow my truck and take it to their shop and get an estimate on monday. On monday we were called with the estimate for the fix. We told them to go ahead with it, and they said they will order the parts and that it should be ready by the next day(12/9/08). We called in on tuesday afternoon andf the truck was not fixed and they told us it would be ready by tomorrow(12/10/08). We had to call them AGAIN to get any information and they said no it wasn't ready it will be ready tomorrow(12/11/08). We called them and Curly had told us yes it will be ready this(12/11/08) afternoon to be picked up. I went up there and had to pay for the truck using a credit card. As soon as the payment went through, there was a problem and it will be fixed tomorrow(12/12/08). We called several times on Friday the 12th, and were told in an hour. Until finally we were told that it won't be fixed today, and we were promised that it will be ready on saturday to be picked up by 9:30 am. On Saturday(12/13/08) we called at eleven and were told no it wasn't ready. That it will have to be monday(12/15/08). I had called them at 11:30 on monday and was told the part was on it's way and will be there in a few minutes, and it will only take about an hour. At 3:30 we called again and the part had just arrived, and they were just starting to work on it. Then Curly called us at 5:30 and told us that the truck will be ready the next day(Tuesday 12/16/08) by noon. At noon i went up there and the truck still wasn't ready. At 2:10 I finally got my truck back only to find the inside dirty, with dirt all over the seats. Also that my cigarette lighter was jammed in by one of the employers and now it is broke. I have my truck a week after i was told it was going to be ready. I was called by ATW only one time to be informed on anything, I had to call them for any information. Then I find part of my truck broke, and completely dirty.
Resolved
The complaint has been investigated and resolved to the customer's satisfaction.
Collect Your Trust Badge
Be recognized for outstanding customer service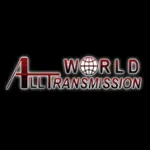 All Transmission World

contacts
We are here to help
19 years' experience in successful complaint resolution
Each complaint is handled individually by highly qualified experts
Honest and unbiased reviews
Last but not least, all our services are absolutely free