All Star Mitsubishi complaints
2
Newest All Star Mitsubishi reviews & complaints
The complaint has been investigated and resolved to the customer's satisfaction.
Unscrupulous car dealer
I am serving in the Navy and attempted to buy a new Mitsubishi from All Star Mitsubishi. After I negotiated the deal and signed an agreement, I was told that I could not get the car that day because I was registering the car in Florida my home state. All Star claimed that the person who handles out of state registration was not available to do the final paper work. I told them that I would not be able to come back for a few days because of my commitment to the Navy. I called them three days later to setup the delivery but was told that they were too busy and did not prepare the paper work as yet. I called them again two days later and was told to come in. I am training at NAS Kingsville TX, a 40 mile drive to Corpus Christi. While on the way the sales manager called me back and told me again that the paper work was still not available. Finally, two more days later I headed to the dealership, a one hour drive, and when I arrived I was told that they didn't want to sell me the car because they were not making enough money on the deal. Since I was not financing the car through them they would not sell me the car. I showed them the signed purchase order and demanded my car. I asked the sales manager, "Is this anyway to treat your customers or military service personnel"? His reply was that military personnel are pain in the a** because of the extra paper work for out of state sales. He returned my check and I was then asked to leave or they would call the police. I did not warrant that threat. I am a commissioned officer for the US Navy and tact and decorum are our trademark. This car dealer is unscrupulous. I should have walked away when I first got there when they wanted to do a credit check before I could test drive the car. Their newspaper, TV and Internet advertisement claim they can finance almost everyone. We can only imagine what exorbitant finance fees (usury) they are charging the unsuspecting public. Obviously, they are not in the business of selling cars but in financing loans. Stay away from All Star Mitsubishi, Corpus Christi, Tx.
Resolved
The complaint has been investigated and resolved to the customer's satisfaction.
The complaint has been investigated and resolved to the customer's satisfaction.
This review was chosen algorithmically as the most valued customer feedback.
I took in my Mitsubishi Outlander to All-Star Mitsubishi for 1:00pm appointment to check the air-conditioning/over heating issues. Before starting any work we were told that a complete car diagnostic would be performed a report generated and a detailed estimate provided. It would take approximately 45 minutes for this to be completed. I waited in the...
Read full review of All Star Mitsubishi
Is All Star Mitsubishi legit?
All Star Mitsubishi earns 100% level of Trustworthiness
SAFETY NOTICE: ComplaintsBoard has analyzed All Star Mitsubishi and determined that it has perfect credibility and is completely trustworthy, with a legitimacy rating of 100%.
We found clear and detailed contact information for All Star Mitsubishi. The company provides a physical address, 4 phone numbers, and email, as well as social media account. This demonstrates a commitment to customer service and transparency, which is a positive sign for building trust with customers.
All Star Mitsubishi resolved 100% of 2 negative reviews, its exceptional achievement and a clear indication of the company's unwavering commitment to customer satisfaction. It would suggest that the company has invested heavily in customer service resources, training, and infrastructure, as well as developed an effective complaint resolution process that prioritizes customer concerns.
A long registered date for allstarmitsubishi.net can be seen as a positive aspect for All Star Mitsubishi as it indicates a commitment to maintaining the website and its domain name for a long period of time. It also suggests that the company is organized and has taken steps to secure its online presence.
The age of All Star Mitsubishi's domain suggests that they have had sufficient time to establish a reputation as a reliable source of information and services. This can provide reassurance to potential customers seeking quality products or services.
Allstarmitsubishi.net has a valid SSL certificate, which indicates that the website is secure and trustworthy. Look for the padlock icon in the browser and the "https" prefix in the URL to confirm that the website is using SSL.
Our scan shows All Star Mitsubishi website is free from malware and phishing activities, which are types of online threats that can include viruses, worms, Trojan horses, ransomware, and other malicious code, as social engineering tactics used to trick users into sharing their personal information.
Allstarmitsubishi.net has been deemed safe to visit, as it is protected by a cloud-based cybersecurity solution that uses the Domain Name System (DNS) to help protect networks from online threats.
A trust mark has been identified for a allstarmitsubishi.net, but it is important to verify the trust mark and its source to ensure that it is legitimate. Ensure that the trust mark is genuine by clicking on it and verifying its authenticity through the issuing organization's website.
Allstarmitsubishi.net regularly updates its policies to reflect changes in laws, regulations. These policies are easy to find and understand, and they are written in plain language that is accessible to all customers. This helps customers understand what they are agreeing to and what to expect from All Star Mitsubishi.
However ComplaintsBoard has detected that:
Allstarmitsubishi.net has relatively low traffic compared to other websites, it could be due to a niche focus, but could also indicate a potential lack of traffic and popularity. The allstarmitsubishi.net may offer a niche product or service that is only of interest to a smaller audience.
All Star Mitsubishi protects their ownership data, a common and legal practice. However, from our perspective, this lack of transparency can impede trust and accountability, which are essential for establishing a credible and respected business entity.
Our Conclusive Verdict: After a thorough evaluation of this company, we highly recommend doing business with them. Our assessment shows that they are trustworthy, reliable, and committed to providing a safe and secure experience for their customers.
Collect Your Trust Badge
Be recognized for outstanding customer service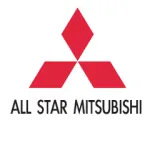 All Star Mitsubishi

contacts
We are here to help
19 years' experience in successful complaint resolution
Each complaint is handled individually by highly qualified experts
Honest and unbiased reviews
Last but not least, all our services are absolutely free