All Parts Grills complaints
6
Newest All Parts Grills reviews & complaints
customer service
Most Likely the worst Customer Service experience of my life. Complete recap and time line below...

I finally cancelled my order on 1/23/2018 and was refunded for the parts that I did not receive. After the initial refund, I checked my original packing slip in comparison to the orders that I did not receive and, as expected, the company only sent me a partial reimbursement. I then had to call back again to receive the balance.

If you notice below

I finally spoke with Carl on 1/22 and he assured me that the parts were arriving that day and he would personally see to it that I was contacted same day... As I had come to expect, NO CORRESPONDANCE!

Several other calls and lies from Mark between 1/16 & 1/22.
Called 1/16: Was told that they forgot to ship the product of something of that sort.
Called 1/15/2018 @ 1:53 pm - No answer
Called 1/15/2018 @ 5:38 pm - Left message for Mark to call me - No call back
Called 1/16/2018 @ 8:54 am - Spoke to Mark - I advised that only 2 pieces of the 5 had been delivered. He advised that the balance was in stock and they would ship out priority for delivery on 1/18/2018. Nothing arrived and the tracking information that was provided for Priority USPS # 9405510200793644313471 shows that it was never picked up.
Called again 1/22/2018 and spoke to Carl. He advised that the parts have always been on back order and he was expecting them in today. He committed to calling me back and letting me know if they arrived. He also committed to shipping them out today if they arrived.

Best Regards,
Matthew M. Wetzig
Ironwood Construction
22719 Schiel Rd.
Cypress, TX 77433
+[protected] cell
+[protected] fax

www.ironwood-us.com

*Please note, we have recently relocated to the new address above*

From: Matthew Wetzig
Sent: Friday, January 12, 2018 6:57 PM
To: [protected]@allpartsindustries.com
Cc: Matthew Wetzig
Subject: FW: All Parts: New Order # [protected]
Importance: High

Still no delivery! I was told on 1/10 as indicated below that this would go out priority which obviously did not happen. It is now becoming apparent that your organization never had any intent of shipping this product. All communication has been initiated by myself. At no time have I received any direct communication from your organization explaining the situation or attempting to rectify this situation. I WILL NOT STOP UNTIL THIS IS RECTIFIED TO MY SATISFACTION!

Best Regards,
Matthew M. Wetzig
Ironwood Construction
22719 Schiel Rd.
Cypress, TX 77433
+[protected] cell
+[protected] fax

www.ironwood-us.com

*Please note, we have recently relocated to the new address above*

From: Matthew Wetzig
Sent: Wednesday, January 10, 2018 9:26 AM
To: Matthew Wetzig
Subject: FW: All Parts: New Order # [protected]
Importance: High

Called again 1/10 @ 9:20am and spoke with Mark. Was advised that the order was sent back to shipper. Told that it would be sent out again via priority mail, tracking # 9405510200793638604547. Also verified shipping address.

Best Regards,
Matthew M. Wetzig
Ironwood Construction
22719 Schiel Rd.
Cypress, TX 77433
+[protected] cell
+[protected] fax

www.ironwood-us.com

*Please note, we have recently relocated to the new address above*

From: Matthew Wetzig
Sent: Tuesday, January 9, 2018 5:22 PM
To: [protected]@allpartsindustries.com
Cc: Matthew Wetzig
Subject: FW: All Parts: New Order # [protected]
Importance: High

Your Order #[protected] (placed on December 9, 2017 10:23:44 AM EST)

To whom it may concern,
I have called 4 times looking for this order which I have paid for but have yet to receive. The first time I called (December 19th @ 9:03am) and spoke with Mark. I was told that the parts were on back order and would be shipped Christmas week (12/26-12/29). I called again on 12/28 @ 3:48pm and was told that all of the parts, with the exception of the thermometer were in. Upon further conversation, the individual that I was speaking with agreed to ship all of the parts that were in stock and ship the thermometer at a later date. Jan 4th 3:00 pm, still nothing. I called back and was told that all of the parts were in with the exception of the thermometer and they would send them out immediately via priority mail….. Jan 9th still nothing, I tried to call back but it was after hours…… I need a phone call from someone at the Management level who can drive resolution ASAP. You can reach me on my cell phone which is listed below.

Best Regards,
Matthew M. Wetzig
Ironwood Construction
22719 Schiel Rd.
Cypress, TX 77433
+[protected] cell
+[protected] fax

www.ironwood-us.com

*Please note, we have recently relocated to the new address above*

From: Sales [mailto:[protected]@allpartsindustries.com]
Sent: Saturday, December 9, 2017 9:24 AM
To: Matthew Wetzig
Subject: All Parts: New Order # [protected]

Your Order #[protected] (placed on December 9, 2017 10:23:44 AM EST)
Your Order #[protected] (placed on December 9, 2017 10:23:44 AM EST)
Billing Information: Payment Method:
Matthew Wetzig
2102 Plato Point Lane
Spring, Texas, 77386
United States Paypal Express
Payer Email:
[protected]@ironwood-us.com

Shipping Information: Shipping Method:
Matthew Wetzig
2102 Plato Point Lane
Spring, Texas, 77386
United States
UPS Ground - UPS Ground

Item Sku Qty Subtotal
15-3/4"X 4-3/4" (3pc) Member Mark Cast Iron burner CISCK3 1 $77.55
19-1/4"X 31-1/8" Stainless Steel Cooking Grid 591S3K 1 $179.00
Flame Tamers and Tamer Rack Repair Kit BG45K 1 $124.15
3-1/8" diameter Heat Indicator MCM00745 2 $34.42
Subtotal $415.12
Shipping & Handling $9.90
Grand Total $425.02

Thank you again, All Parts
grill parts
I have called 4 times looking for this order which I have paid for but yet to receive. The first time I called (December 19th @ 9:03am) I was told that the parts were on back order and would be shipped Christmas week (12/26-12/29). I called again on 12/28 @ 3:48pm and was told that all of the parts, with the exception of the thermometer were in. Upon further conversation, the individual that I was speaking with agreed to ship all of the parts that were in stock and ship the thermometer at a later date. Jan 4th 3:00 pm, still nothing. I called back and was told that all of the parts were in with the exception of the thermometer and they would send them out immediately via priority mail….. Jan 9th still nothing, I tried to call back but it was after hours…… I need a phone call from someone at the Management level who can drive resolution ASAP. You can reach me on my cell phone which is listed below.
customer service
I placed an order on August 20, 2017. Nearly three weeks passed and no parts. I emailed them and received no response. Called Customer Service and they could not verify if the parts had been shipped and promised to call me back the next day. No call. Another email sent and again, no response.
Called customer service again and was told the parts were shipped the day before 2nd-Day. Finally received a partial order a week later. The box was marked 2nd Day but obviously had not been shipped when I was told.
Called Customer Service again to inform them that I only received one of the items I had ordered. Again told the missing item would be shipped 2nd Day. That has been a week ago and still no part. I have opened a formal complaint with PayPal and am demanding a refund.
DO NOT WASTE YOUR TIME WITH THIS COMPANY
Is All Parts Grills legit?
All Parts Grills earns 91% level of Trustworthiness
SAFETY NOTICE: ComplaintsBoard has analyzed All Parts Grills and determined that it has perfect credibility and is completely trustworthy, with a legitimacy rating of 91%.
All Parts Grills has claimed the domain name for allpartsgrills.com for a long time, which suggests that the website is established and has a history of being in operation. This is a positive sign, as it indicates that the website has been around for a while and may have a reputation to maintain.
Allpartsgrills.com has a valid SSL certificate, which indicates that the website is secure and trustworthy. Look for the padlock icon in the browser and the "https" prefix in the URL to confirm that the website is using SSL.
Our scan shows All Parts Grills website is free from malware and phishing activities, which are types of online threats that can include viruses, worms, Trojan horses, ransomware, and other malicious code, as social engineering tactics used to trick users into sharing their personal information.
Allpartsgrills.com has been deemed safe to visit, as it is protected by a cloud-based cybersecurity solution that uses the Domain Name System (DNS) to help protect networks from online threats.
However ComplaintsBoard has detected that:
While All Parts Grills has a high level of trust, our investigation has revealed that the company's complaint resolution process is inadequate and ineffective. As a result, only 16% of 6 complaints are resolved. The support team may have poor customer service skills, lack of training, or not be well-equipped to handle customer complaints.
All Parts Grills protects their ownership data, a common and legal practice. However, from our perspective, this lack of transparency can impede trust and accountability, which are essential for establishing a credible and respected business entity.
The website belonging to All Parts Grills has a low number of visitors, which could be a red flag for users. However, it's important to conduct additional research to fully evaluate the website's legitimacy and trustworthiness.
Our Verdict: All Parts Grills is highly recommended company, but beware of poor customer service. Their 16% Resolve Complaints rating is a cause for concern. We advise using their services securely and reviewing complaints beforehand.
Parts not delivered
I ordered parts from this place on July 19. Their web site said parts are normally delivered in 2-5 business days. I did not receive anything for 2 weeks, so I sent 2 emails to 2 separate email addresses - one that was in the order confirmation email and the other was in the payment received confirmation email - I received no response from either one. I finally called after waiting 14 business days. I was informed they were waiting for "all" parts to arrive from manufacturer. I requested they send what they had, which they did. It's now been a month and I'm still waiting for the rest of the order. I shouldn't have to call them all the time to get my materials, but I guess I will. I suggest that NO ONE order from this place, unless you want to spend time bugging them for your stuff.
Charged me for an order they never dispatched
On April 7th, I placed an order for burners for my grill from Allpartsgrills.com They charged me $100 for the parts and their receipt said I would be given a tracking number when the order was dispatched. Their website also claims this would be in 3-5 days.

However by April 15th, I still had not received the parts or a tracking number for my order (although my bank account was charged for the amount). So I emailed them to ask them for the status of my order.

By April 19th, I still had no reply, so I told them unless they replied by COB that day, I would be contacting my bank and informing them that this was a fraudulent charge on my card. It's now April 20th and I still haven't heard back from this company.

This is lousy customer service by allpartsgrills.com, and they fact that they charged me for parts they haven't even bothered to ship really ticks me off.
The complaint has been investigated and resolved to the customer's satisfaction.
Service
The company acknowledged an online order placed on 10/13/2013 and chose to IGNORE the request to cancel the order on the same date 10/13/2013. All Parts Grills shipped the order two days later on 10/15/2013 even after my documented email notifications. Upon receipt of order on 10/18/13, I sent an email to request return of the unwanted order. No responses from the company. Today, on my day off, 10/22/2013, I spoke with "Carl" who lamely advised my phone call should have been placed with a person. And as far as emails are concerned, All Parts Grills gets hundreds of emails that they can't reach(?) When I asked why my emails sent since Oct. 13th still had no responses, Carl simply advised me to return the package at my expense (approximately $15.42) and they would refund my credit card $67.46.
Resolved
The complaint has been investigated and resolved to the customer's satisfaction.
Collect Your Trust Badge
Be recognized for outstanding customer service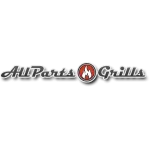 All Parts Grills

contacts
We are here to help
19 years' experience in successful complaint resolution
Each complaint is handled individually by highly qualified experts
Honest and unbiased reviews
Last but not least, all our services are absolutely free