Alan Perl's Ultimate Caterers complaints
3
Newest Alan Perl's Ultimate Caterers reviews & complaints
The complaint has been investigated and resolved to the customer's satisfaction.
This review was chosen algorithmically as the most valued customer feedback.
After reading a complaint on this website, about this business, I had to share my experience with the same company, Ultimate Caterer. I had the pleasure of attending the Asbury Park Mayor's Ball in October 2010 as a guest, and after enjoying the endless parade of culinary delights offered at the event, I just had to get the name of the caterer. I was told...
Read full review of Alan Perl's Ultimate Caterers
The complaint has been investigated and resolved to the customer's satisfaction.
Service
I feel compelled to offer my comments; The Ultimate Caterer is the best and they put on amazing parties that have guests raving for weeks following any event! Alan Perl & the Ultimate Caterers have catered my wedding, my son's bris, my nieces Bat Mitzvah, my nephews Bar Mitzvah, new business opening and my sons Bar Mitzvah and they were all marvelous parties that always surpassed our expectations and had our guests marveling at the event they were lucky enough to be a part of. Alan is a true professional and produces fabulous events that not only feed your stomach but your head, your eyes and your guests quest for a great time. He handles everything from start to finish with a flair for the unique; from our first meeting we were handled expertly and with "kid gloves" from rentals to theme development to DJ's, photographers, florists, menu creation, staffing, site decoration, pro staffing, coordination and the actual party we were thrilled with it all. Alan always asks us a million questions while we are planning the party and his reason for doing so is to "cover all the bases" ahead of time so on the day of the party he has a well designed plan to execute and I must say we covered everything before any event, there are NO surprises and Alan as the General with his army always deliver everything we had discussed & more. Most recently The Ultimate Caterer produced our son's Bar Mitzvah in NYC and it was a marvelous event that had the most jaded Manhattanites shocked and amazed with the party they were privy to. It wasn't easy, we had a penthouse venue in NYC and Alan & his crew coordinated everything perfectly, we had a Surfing theme and the room was festooned with surf boards, boogie boards, flowers, palm trees, lifeguard stands, tiki huts, surf themed cake, great lighting, candles and twinkle lights...it was gorgeous. The room was elegantly and flawlessly set up ahead of schedule, the tables looked beautiful, the glassware & silverware glistened in the candlelight and the way the tables were arranged maximized the room for my guests to enjoy their meals. The food was awesome, not only delicious but creative, plentiful & served beautifully and professionally; the hot food was hot & the cold food was cold. The staff was just great, they treated our guests truly as their guests, each & every request, and there were a lot, were handled promptly and pleasantly, the staff went above & beyond the call of duty to make our guests (and they are a picky group to deal with) happy and ready to party. The bartenders & servers were stupendous, attending to our guests every want & need when it came to beverages and as my Uncle Bob said "they never let an empty glass remain empty for long" (I've never heard of a cash bar at any catered party no less a wedding?)! My Mom & Dad are handicapped and I must say I was concerned with them being able to get in & out of the cocktail hour and then change floors for the reception but Alan & his staff were right there to transport them discreetly when it was called for, the way they were taken care of was especially touching to my entire family. Even during the candle-lighting ceremony whenever some of the "seniors" needed assistance Alan or a member of his team were there to provide a helping hand or a shoulder to hold onto to, that is the sign of a crew that truly cares for their guests! On the other end of the spectrum the kids at the party were treated to an "awesome" event that blew their minds and had them talking so much about the party they experienced that we had no less than 6 requests from parents to know who produced this earth shattering event that now raised the bar on any events that were to follow! Alan is the owner/operator of The Ultimate Caterer and at no time did he say or would I expect him to be cooking the food for our party; his crew of kitchen pros are astute and well trained and provided our event with remarkable food that won raves from our group of "jaded New Yorkers". Any request that was made of Alan and his staff was taken care of instantly and intelligently his group was prepared for anything and at no time was any request ignored, denied or delayed. From the first appetizer at cocktail hour to the last cup of coffee served our guests partied and were treated like "rock stars" and they all said if not THE best it was definitely in the top 5 Bar Mitzvahs they ever attended! When dinner service began the staff were ready, willing & able to help all our guests whether it was to carry a plate to a table, get food for my wife & family, provide new silverware, a napkin or get a cocktail for a guest or even refill the water glasses, these servers were "locked & loaded" to provide top notch service whatever it took. Alan Perl & the Ultimate Caterers are the best caterers ever, any event they produced for us has always garnered new customers from the guests they served and I've recommended them to many friends & relatives over the years who were all grateful to me for letting them know about them and thrilled with the events Alan & his team of experts created for them. I will always be grateful to Alan Perl & The Ultimate Caterer for being there for us when we needed them most and for making the most important times of our lives unforgettable
Resolved
The complaint has been investigated and resolved to the customer's satisfaction.
This review was chosen algorithmically as the most valued customer feedback.
So where do you begin when reviewing a Wedding Caterer service that cannot be described on how horrible they were... Find as many blogs and complaints possible from other people who might have used them and then some. I was deployed to Iraq when my Wife was planning our wedding. She went to Caterer after Caterer to try and find the perfect one for our...
Read full review of Alan Perl's Ultimate Caterers and 2 comments
Collect Your Trust Badge
Be recognized for outstanding customer service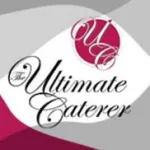 Alan Perl's Ultimate Caterers

contacts
We are here to help
19 years' experience in successful complaint resolution
Each complaint is handled individually by highly qualified experts
Honest and unbiased reviews
Last but not least, all our services are absolutely free